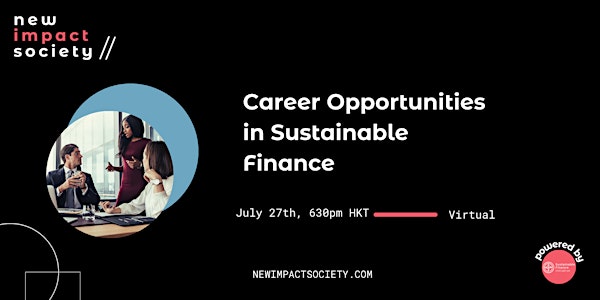 Career Opportunities in Sustainable Finance
Meet industry leaders and explore the opportunities in sustainable finance career.
About this event
Hanker to know more about sustainable finance careers and curious about the current career landscape? Meet Ian Povey‑Hall, a headhunter specializes in sustainable finance roles! He will be exploring the opportunities and careers in the emerging sustainable finance space! Join us on July 27 at 630pm to enjoy a fruitful night with us. Sign up now!