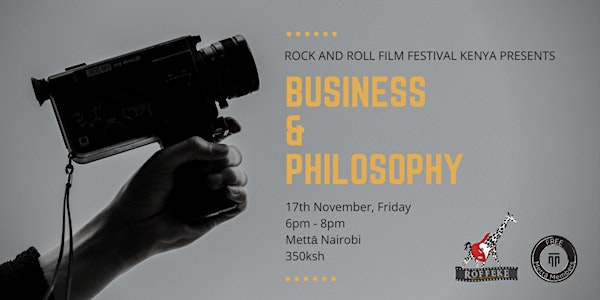 Business and Philosophy by ROFFEKE
When and where
Location
Mettā Nairobi 14 Riverside Drive 6F Belgravia Building Nairobi, Nairobi County Kenya
Description
Free for Mettā members.
Ksh. 350.00 for non-members.
Mpesa till no. 737416 Nest Group Africa
Instructions: Go to M-PESA & select Buy Goods
---
"Philosophy is more than an academic subject; it is a daily practice that helps people to live in a better, more humane way." - Irina Bokova, Director-General of UNESCO
On every third Thursday of November, the world celebrates world philosophy day.
In a 2016 article titled "Why Future Business Leaders Need Philosophy"Anders Poulsen writes: "The rising demand for both creative and concrete problem-solving as well as abstract and strategic thinking indicates the necessity to broaden the reflectivity-horizon of the narrow business perspective that future business leaders will determine their decisions within.
Business tends to seek one rationalised conclusion at the expense of others.This closes opportunities, rather than opens them. Philosophy, on the other hand, can through critical reasoning continually question and rethink the assumed certainties and its basic premises. In this sense, business and philosophy might seem poles apart at first glance and their interdisciplinary potential has for long been largely unrecognized on traditional business schools, but this is about to change."
Join the Rock and Roll Film Festival on the evening of the 17th for a night of engaging conversation and the screening of short films.
RSVP to secure your slot.