Sales Have Ended
Registrations are closed
Thank you for registering for the Green Hour 'Bun Run'. We will get in touch with you the day before with information regarding meeting points for your respective groups. For up to date messages regarding future Bun Run events and share with each other, please join our WhatsApp group: https://chat.whatsapp.com/HL862w4or8OG2h4e9tg7VI
Sales Have Ended
Registrations are closed
Thank you for registering for the Green Hour 'Bun Run'. We will get in touch with you the day before with information regarding meeting points for your respective groups. For up to date messages regarding future Bun Run events and share with each other, please join our WhatsApp group: https://chat.whatsapp.com/HL862w4or8OG2h4e9tg7VI
3,600 tonnes of food finds its way to landfill EACH DAY! Join us to fight food waste & support the community through Green Hour's Bun Run!
About this event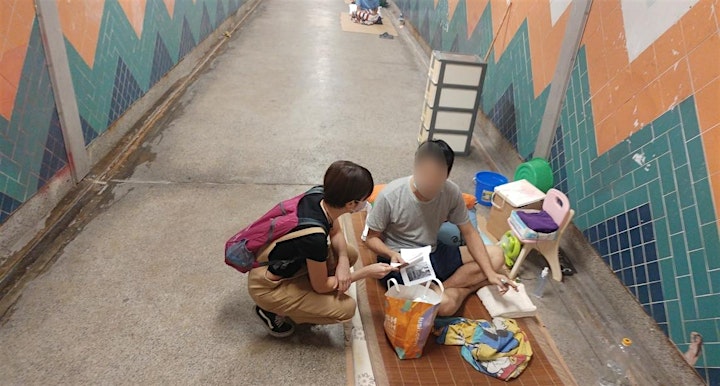 綠色時刻與麵包店及餐廳合作,幫助減少整個城市的食物浪費。 我們歡迎各種背景的人士加入我們每星期的「Bun 跑」。
每個星期四義工於麵包店及餐廳關閉時收集多餘的食物,並將它們帶到我們的服務中心。一眾義工然後將會分成小組,把收集得來的食物派送給深水埗及油尖旺區一眾長者、露宿者及低收入家庭。我們以此減少食物浪費及為社區帶來正面加量!
Green Hour has teamed up with restaurants & bakeries to help reduce food waste across the city. We welcome people from all backgrounds to join us every week for our 'Bun Run'.
Every Thursday volunteers register to collect surplus food items from bakeries at closing time and bring them to our centre. The food items are then distributed amongst those in need across the city, helping to fight food waste and have a positive impact on the community at the same time!
為什麼「Bun跑」? WHY WE DO WE ORGANISE 'BUN RUNS'?
綠色時刻作為一個致力減輕垃圾堆田區垃圾數量的組織,難以無視香港每天進入堆田區的3,600噸食物垃圾。
在垃圾跑取得成功後,我們決定每星期進行「Bun 跑」。
收集剩餘食物並不是什麼新鮮事,但是藉着大家一起行動,絕對是結識新朋友,同時一起做有意義的事情的愉快體驗。 這也能成為有趣的團隊建設活動!
Green Hour being an organisation that works to alleviate the ever growing amount of rubbish in our landfills, would be crazy to ignore the 3,600 tonnes of food waste entering landfills EVERY DAY in Hong Kong alone.
Due to the success of our plogging events, we have decided to organise 'Bun Runs' across multiple evenings every week.
Surplus food collection isn't anything new, but when we work together in a group, it's a great way to meet new people and do something meaningful together. It's a fun team building activity as well, if there weren't already enough reasons to join!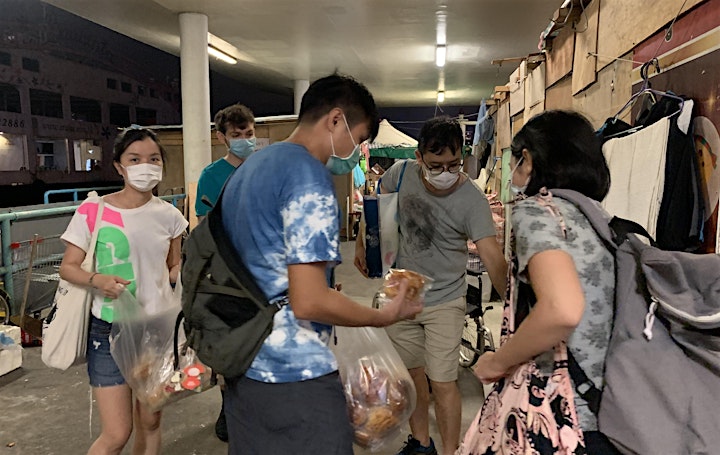 關於活動當晚 ON THE EVENING OF THE RUN:
我們將於晚上7:30於富昌邨富良樓居民服務中心集合及分配物資。
義工們將會分成小組,跟隨隊長前往不同地點派發食物給露宿者。
我們將於晚上10時左右完成派發。
注意事項:
請帶上環保袋。分配物資時請將食物小心地裝入您自己的手提袋中。
請勿拍攝露宿者。
請穿上輕便舒適的衣服。活動需要短暫步行。
請在活動期間與隊員一同行事,切勿離隊。
We will meet at 7:30pm at the Residential Community Centre at Fu Leung House, Fu Cheong Estate to gather and pick up food surplus collected earlier.
Volunteers will then be split into teams and follow team leaders to distribute items to homeless people in the community.
After the distribution, we will gather back at around 10pm.
Reminders:
We encourage you to bring your own carrier bags in case. Please also pack the food items CAREFULLY into your own carrier bags.
Please do not take photos when visiting the homeless.
Please wear comfortable clothes as we will do some walking.
Please follow the team closely throughout the event.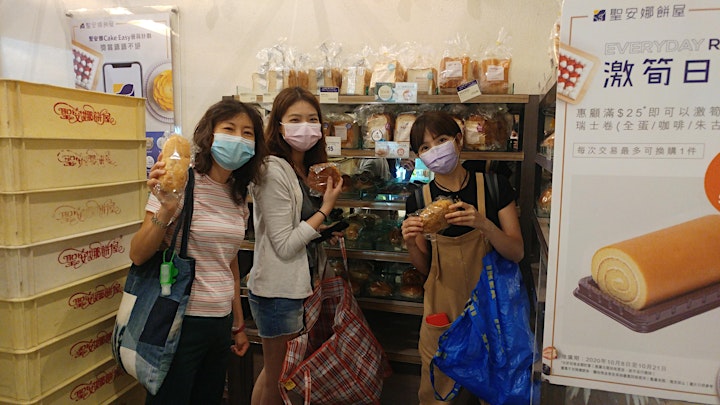 FAQS:
1. 綠色時刻怎樣收集食物? How does Green Hour collect the food items?
有經驗的義工負責向與我們合作的麵包店及餐廳收集食物。我們亦接受必需品捐贈。
Experienced Green Hour volunteers collect food items from our partner restaurants / bakeries. We also receive donations of essential items.
2. 剩餘食物衛生安全嗎?Is the surplus food safe?
我們會先跟麵包店及餐廳了解食物狀況,並只會收取距離最佳食用日子達2-3日的食物。我們亦會確保在一天之內派發食物。
We will only collect food surplus that is at least 2-3 days before the date of best before communicated with the donors. We will make sure they are distributed within a day after collection.
3. 綠色時刻如何派發及處理剩餘食物? How does distribution take place?
一旦收集到食物,通常會立即將其分發到周圍地區。 對於剩下的食物,綠色時刻將其存儲起來,並在第二天早上在當地基層社區中分發。
Once the food items are collected it will usually be distributed immediately in the surrounding area. For any food items remaining, Green Hour will store them until the following morning and distribute them amongst the local grassroots community.
4. 我們什麼時候收到門票?When do we receive our tickets?
門票將在活動前1天透過電子郵件發送。
Tickets will be emailed 1 day before the Bun Run.
5. What if I have a problem on the night? 如果我晚上有問題怎麼辦?
請加入我們的Whatsapp羣組與我們聯絡。
Please contact us by joining our WhatsApp group:
6. 我可以從餐廳/麵包舖店提供食物捐贈。 我能做什麼?I can provide food donations from a restaurant/bakery. What can I do?
請於「Bun跑」舉行前24小時與我們聯絡,讓我們向你收集各種食物捐贈。
If you are able to donate food items that are not from our partner restaurants / bakeries then please get in touch at least 24 hours before our Bun Run to ensure that we can effectively collect any potential food donations.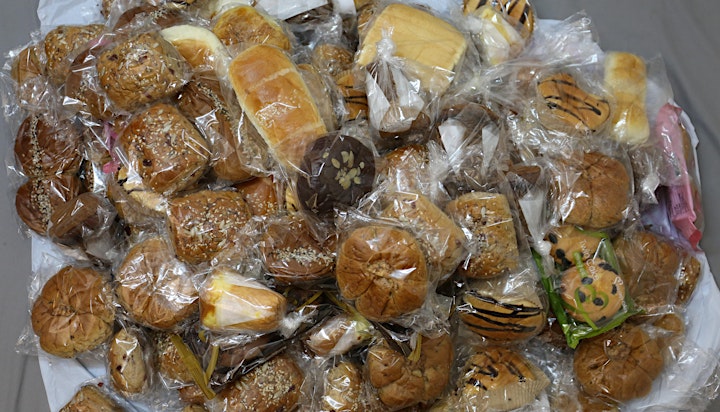 如果第8號風暴信號(或以上),紅色暴雨警告信號或黑色暴雨警告信號懸掛或生效,則活動將會取消,否則它仍有可能繼續進行。
The Bun Run will be CANCELLED if No.8 Storm Signal (or above), Red Rainstorm Warning Signal or Black Rainstorm Warning Signal is hoisted or in force. Otherwise, it should still go ahead.*
如果您有任何問題/建議,請隨時與我們聯繫!
Feel free to get in touch if you have any questions/suggestions!
+852 2177 7790|info@greenhourhk.com|www.greenhourhk.com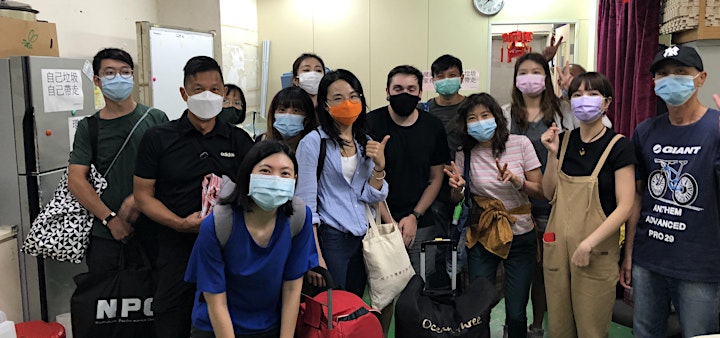 Organizer of Bun跑 - 對抗食物浪費及飢餓 | Bun Run - Fighting Food Waste & Hunger!
綠色時刻是一個本地組織,致力於通過多項舉措促進可持續發展。
通過我們的'Bun跑'計劃,我們致力於在減少食物浪費的同時,回饋有需要的社區中的人們。通過全港的清潔活動,我們旨在提高認識,我們還舉辦了不僅有益而且有益的研討會!
Green Hour is a local organisation dedicated to promoting sustainability through several initiatives.
With our 'Bun Run' programmes, we work to fight food waste whilst giving back to those in our community in need, through cleanup events across Hong Kong we aim to raise awareness and we also run workshops that are not only informative, but also fun!