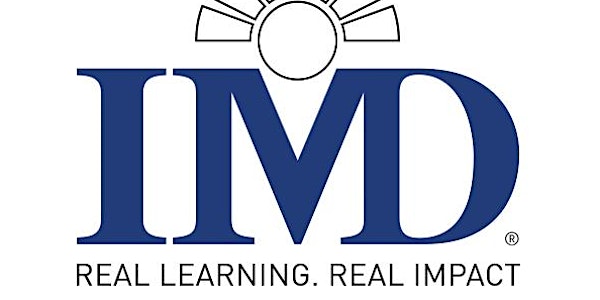 Building Trust in Times of Transformation by Professor George Kohlrieser
When and where
Location
Gerson Lehrman Group (GLG) 9/F, St. George's Building, 2 Ice House Street, Central Central Hong Kong Hong Kong
Description
---
George Kohlrieser
Distinguished Professor of Leadership and Organizational Behaviour at IMD
On: Building Trust in Times of Transformation
In today's world, the one thing that is constant is change. If this is not enough, there is the added anxiety of what's coming next and what's the right thing to do. As a result, leaders and employees are left unsettled and anxious. It can have a devastating impact on engagement and motivation. The latest research shows that to counteract this, the mindset of the leader is the key. When leaders create a sense of security even in the most unsettled environment, those who follow them are protected from the negative consequences of uncertainty. Once the correct mindset is in place the behavior and language of the leader becomes their most powerful tool to influence and persuade others to collaborate and stay fully involved. Drawing on studies of high-performance leadership from the world of business, sports, education, and personal achievement, Professor George Kohlrieser will translate this cutting-edge knowledge to the world of leading in times of uncertainty.
George Kohlrieser is Distinguished Professor of Leadership at IMD Business School, a former hostage negotiator, and award-winning author of "Hostage at the Table: How Leaders Can Overcome Conflict, Influence Others and Raise Performance" and "Care to Dare: Unleashing Astonishing Potential through Secure Base Leadership."
Date: Wednesday, April 3
Agenda:
18.00 Welcome
18.30 Introduction by Sally Dellow
19.00 Presentation by George Kohlrieser
20.00 Discussion and Q&A
20.30 Networking / snacks
21.00 End
Venue:
Gerson Lehrman Group (GLG)
Venue address: 9/F, St. George's Building, 2 Ice House Street, Central
Website: www.glg.it
Fee: HK$160
Registration: Please register here: https://www.eventbrite.hk/e/building-trust-in-times-of-transformation-tickets-59266233901
Deadline for registering: March 29
Dress Code: Business Casual
We hope to see many of you for this very unique opportunity.
Best regards,
Alumni Club of Hong Kong
Stephanie Fan
President
Office of Distinguished Professor of Leadership George Kohlrieser
Marie O'Hara | Director of Strategy & Communications | Executive Coach
Sally Dellow | Executive Coach | Dramatic Difference, Hong Kong