Have you recently felt out of balance, more anxious, reactive? For many of us, change and uncertainty are perceived as threat in our brain.
About this event
Times like this, you might be noticing new ways that your body, thoughts and emotions are responding to unexpected events happening around us. Did you know our brain automatically scans the environment and tags everything as either safe or a threat? Did you know that our brain's most common task is not exactly thinking? What do we know about how emotions are generated? Understanding these processes are key to managing and shifting our experience of day to day events.
Join this talk via Zoom, featuring THRIVEinMIND leadership coaches Aurora Aritao (Hong Kong) and Anna Lorant (The Netherlands). Both presenters are alumni of the NeuroLeadership Institute, from where their passion for brain-based coaching grew.
During this interactive session you will:
Learn how the brain perceives the world and how it can lead to making errors in decision-making;
Learn to differentiate auto-pilot thinking from deliberate thinking;
Learn how to build new muscle in resilience supported by a mindset based on curiosity;
Learn how mindfulness and compassion can support flourishing;
Experience the power of a supportive group as we coach each other on ways to thrive in these challenging times.
To know more about THRIVEinMIND go to www.thriveinmind.com.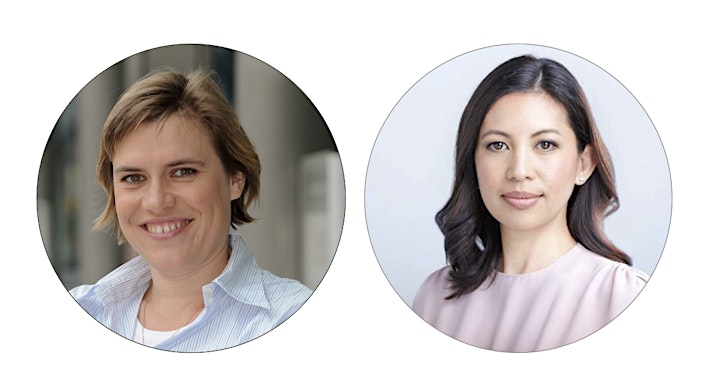 Anna Lorant, The Netherlands
Anna is a certified neuroscience-based Executive Coach and Trainer with more than fifteen years of experience as an international consultant and chartered accountant primarily with PWC.
In 2008 she made the switch to training and leadership development as a result of her strong passion for developing people. Anna is a mindfulness practitioner and a certified Myers-Briggs Type Instrument (MBTI) consultant.
Aurora Aritao, Hong Kong
Aurora founded THRIVEinMIND in 2011, where she works as principal consultant and managing director. She is trained as a psychodynamic leadership development specialist, executive and team coach with extensive prior global leadership experience in tech product management for multinationals like Microsoft, Optus-Singtel, Hutchison and Vodafone Group.
Aurora partners with leaders and teams using a multi-disciplinary approach, influenced by her keen interest in organizational culture, behavioural change, motivation, EQ, collective intelligence, and adaptive leadership.

At THRIVEinMIND we believe in putting people first. As collaborators, we co-design and deliver individual, in-tact team and group-focused change interventions using a human-centred, systemic and results-driven approach. Our leadership development methodology sits in the intersection of systems-psychodynamics, social neuroscience, mindfulness, EQ, collective intelligence, leadership psychology and adult learning. Visit www.thriveinmind.com
Organiser of Building Emotional Fitness in times of Uncertainty