Description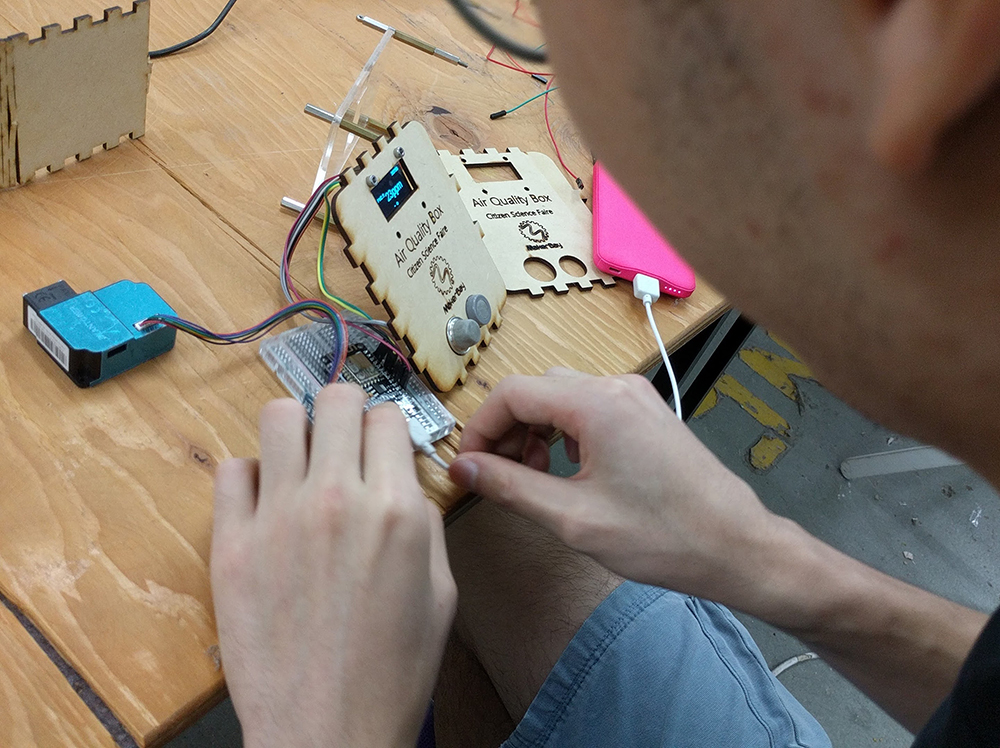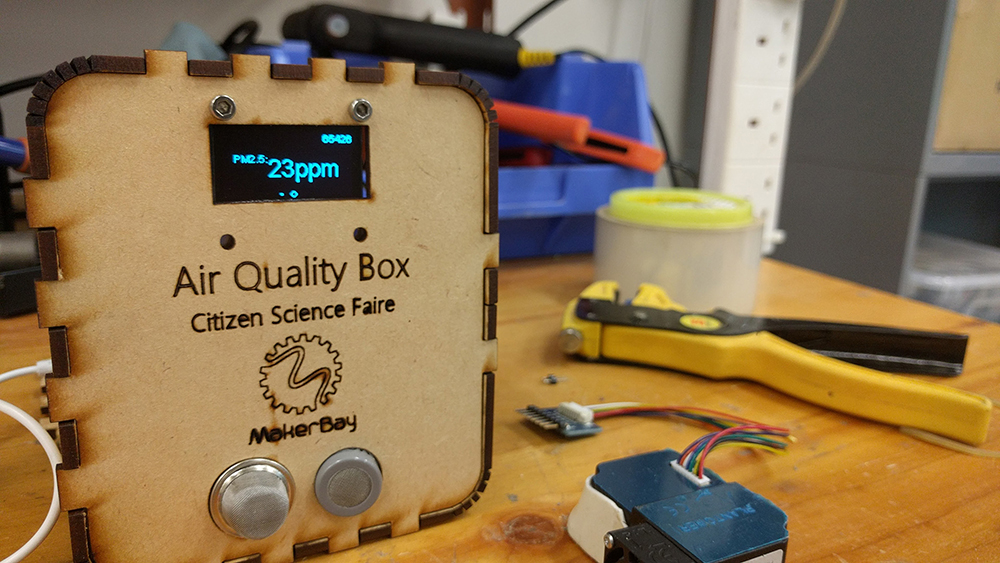 What makes our air unbreathable? Do you know the air quality at your living environment? We have designed a low-cost IoT air quality sensor to detect PM2.5 in the air you breath. In order to better monitor the local air quality and increase the accessibility of these public data, we invite all of you to build this "Air Quality Box" After completion of this workshop, you will be bring the air quality box to your home to gather air quality data and and contribute the data to an open sourced air quality database.
In this workshop, you will:
• Learn about what is citizen science, the air pollution problem in Hong Kong and how to measure air quality
• Understand the basics of electronics, arduino programming and how IoT works
• Assembly and programme an air quality box detecting PM2.5
• Monitor PM2.5 level and contribute to citizen science database
Class Details:
Location: Unit H508, PMQ, No. 35 Aberdeen Street, Central (Directions)
Language: Cantonese/ English
Duration: 4 hours
Age range: 12 years old or above
Fee: HKD 980/ person
Preparation:
• The air quality box need to connect to wifi, so please mark down the wifi name and password from your home and bring it along to the workshop, we will teach you how to connect the wifi in the coding part.
• Go to App store to install ThingView before coming to the workshop.
Enrollment:

MakerBay reserves the right to reschedule or cancel an enrollment at any time due to the class size of less than a minimum of 3 students per class.
MakerBay reserves the right to change the class instructor for courses or individual private lessons as deemed appropriate or necessary. MakerBay is not required to provide prior notice for such arrangements.
Requests to switch courses or skip course levels will be subject to MakerBay's assessment and course availability.
Class Cancellations:
For classes cancelled due to unexpected public health warnings, i.e. swine flu, MakerBay will try to accommodate the majority with makeup classes but with no guarantee.
Classes will not be cancelled during AMBER or RED rainstorm signal.
For classes cancelled due to severe weather conditions, such as Typhoon 8 or above, or BLACK rainstorm signal, MakerBay will try to make accommodate the majority with no guarantee.
Classes will not be cancelled if weather signals for Typhoon 8 or Black Rain are lowered four hours before the scheduled start time of the class
USE OF IMAGES & VIDEO
Workshop attendees are permitted to film themselves/friends/fellow participants (with permission) during the practical phases of the workshop for their own personal use / social media etc.
MakerBay reserves the right to take photographs or videos during the operation of any workshop or part thereof and to use the resulting photography in whole or in part for promotional purposes, including, but not limited to: advertising and publicity both in print and electronic media. By signing a workshop/class with MakerBay, participants agree to allow their images to be used in such promotions; participants who prefer that their image not be used are asked to identify themselves to the MakerBay at the commencement of the workshop.