Description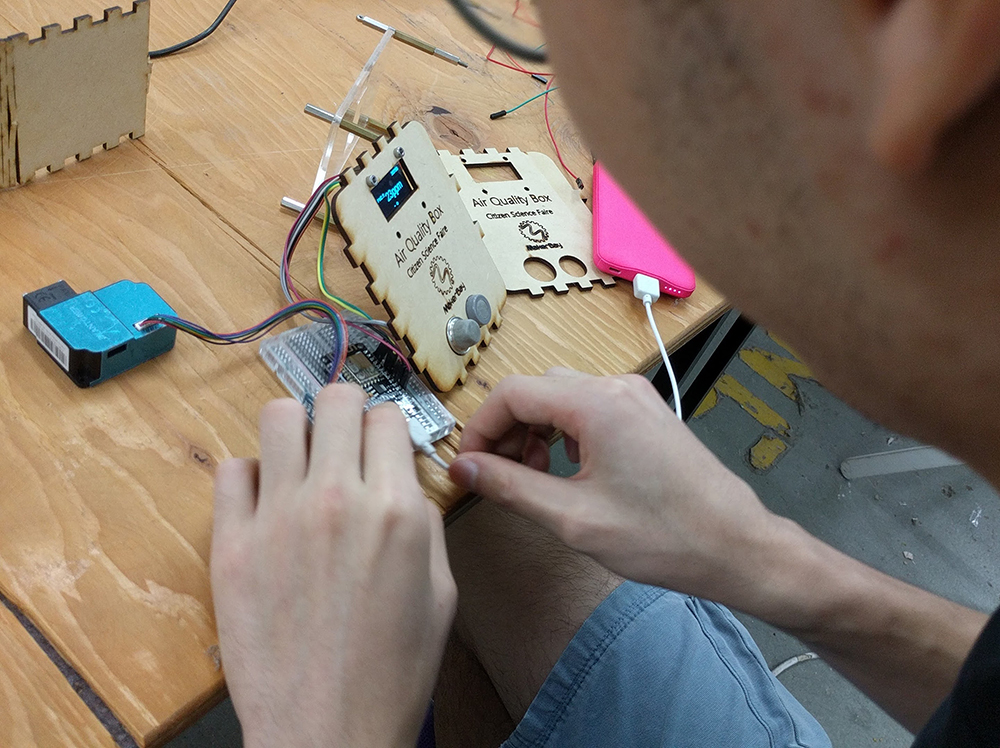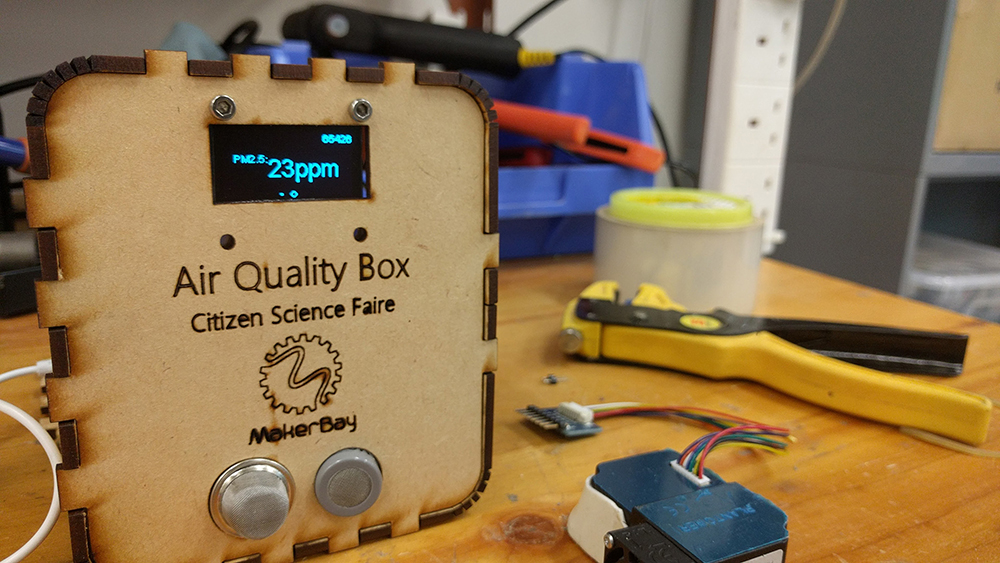 What makes our air unbreathable? Do you know the air quality at your living environment? We have designed a low-cost IoT air quality sensor to detect PM2.5 in the air you breath. In order to better monitor the local air quality and increase the accessibility of these public data, we invite all of you to build this "Air Quality Box" at the citizen science faire. After completion of this workshop, you will be bring the air quality box to your home to gather air quality data and and contribute the data to an open sourced air quality database.
In this workshop, you will:
• Learn about what is citizen science, the air pollution problem in Hong Kong and how to measure air quality
• Understand the basics of electronics, arduino programming and how IoT works
• Assembly and programme an air quality box detecting PM2.5
• Monitor PM2.5 level and contribute to citizen science database
Class Details:
Location: Marketplace, G/F, PMQ, No. 35 Aberdeen Street, Central (Directions)
Language: Cantonese/ English
Duration: 1.5 hours
Age range: 10 years old or above
Fee: HKD 480/ person
Preparation:
• The air quality box need to connect to wifi, so please mark down the wifi name and password from your home and bring it along to the workshop, we will teach you how to connect the wifi in the coding part.
• Go to App store to install ThingView before coming to the workshop.