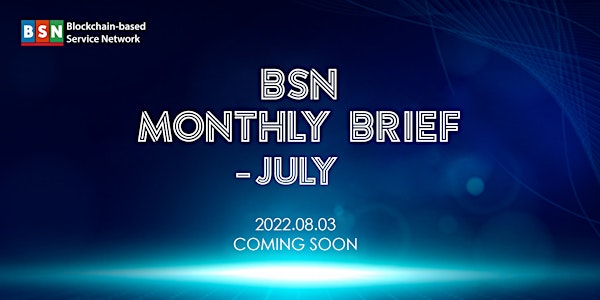 BSN Monthly Brief - July
Come and join BSN monthly brief to learn about BSN news and updates.
About this event
BSN monthly brief is a series where we share BSN news/updates to the BSN community. It is a 50 mins Zoom Livestream event, and the contents will be promoted on all BSN platforms.
Moderator: Tim Bailey
Speakers: Tim Bailey; Yifan He;