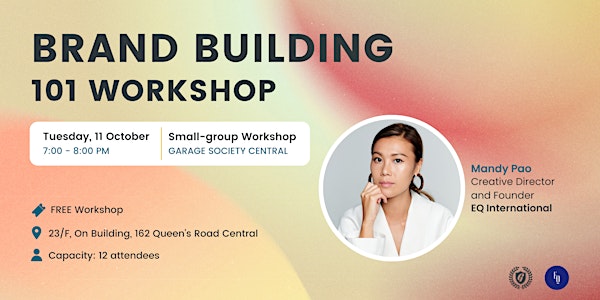 Brand Building 101 Workshop
Garage Academy is back with a masterclass from Mandy Pao, Brand Building Expert. This workshop is suitable for all levels!
When and where
Location
Garage Society Central 23/F, On Building 162 Queen's Road Central Central, HKI Hong Kong
About this event
It's a noisy world out there. What can you do to help your small business stand out from the crowd?
In this Brand Building 101 workshop, you'll learn a proprietary brand-building approach called "EQ METHOD" created by Mandy Pao, Brand Building Expert, who founded creative agency EQ International and has successfully helped numerous businesses create, transform and revitalize their brands within the market.
For those starting their own business, building a product or simply looking to understand the importance of a strong brand, this workshop will provide you with a clear brand-building roadmap to understand how creating different brand-building touch-points are fundamental to a brand's success.
More than a marketing campaign, a brand fuels brand strategy, identity development, growth strategy and strategic communications. By understanding the inputs for crafting a baseline brand strategy, you will dramatically improve your ability to develop a unique brand or product with a clear sense of mission and message.
✨ In this workshop, you'll learn how to:
What you need to do before you work on your own brand
Understanding your brand core (purpose, values, mission & vision)
Clarify your offerings and meanings 
How to establish your market positioning
Develop your brand personality & identity
Connect with your customer by being empathetic
🙋🏻This workshop is for: 
Builders of businesses, brands and products
Creatives professionals who wish to learn about the importance of a strong personal and professional brand
Anybody who's interested to learn more about brand strategy, growth, and communication.
📅 Tuesday, 11th October 2022
⏰  7 - 8 pm (Doors open 6:45 for registration)
📍Garage Society Central: 23/F, On Building, 162 Queen's Road Central (google maps)
🎟 Free Event
👋 Meet your workshop host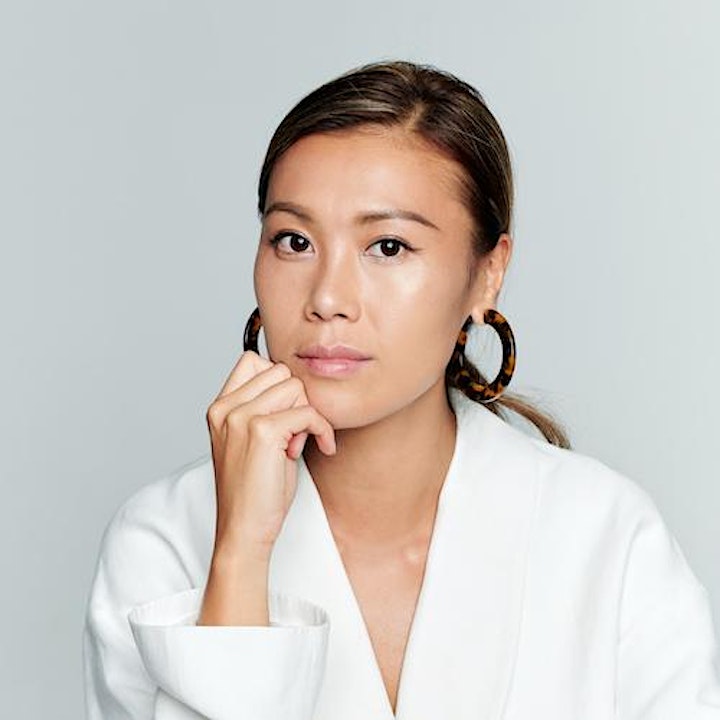 Speaker, entrepreneur, health-enthusiast and Creative Director of boutique agency EQ, Mandy Pao is on a mission to empower the women of today. Leading major female campaigns with global organizations such as UNESCO, Forbes and Watsons, Mandy wants to change the way we approach work-life balance and female identity as she believes it's never been harder for modern women to develop their sense of self. She's fervently aware of the challenges of today's economy and is equally an advocate of progress.
In her efforts to jump into the growing conversation of women in our society, Mandy has been sharing her personal and professional journey as a female entrepreneur, providing insights into how she manages time, health and life goals. She believes sharing her stories and insights will encourage others to do the same and bring in a community of positive individuals, eager to lead the change of tomorrow.