How exactly can Python help with your work? What is the Python Development trend in 2020?
About this event
Python is one of the most popular programming languages with most promising career paths. The demand for Python developers is on a sharp rise every year. However, there is still a significant gap between the supply and demand of professionals skilled in Python.
You may not notice the fact that Python is a general-purpose language. Instead of being used for a single purpose, for example, web development, Python could be utilized in countless industries. The way to apply Python varies according to the industry you are working in.
Some fields that use Python:
Testing
Web Development
App Development & Maintenance
Scriptwriting
Data Analysis
Report Automation
Campaign Automation
And you name it!
But how exactly can Python help with your work?
What is the Python Development trend in 2020?
Join our FREE seminar to get expert insights on what can be done with Python at no cost.
Seminar overview:
Introduction to Python
Possible Career Paths in Business Technology, Marketing, Data Science and more
Demo on how to apply Python
Q&A session
*No previous data science background is necessary, absolute beginners are welcomed
Language: English
About your instructor:
Mr. Adrian Lee - Experienced Python Instructor
A full-stack software engineer by profession. He is knowledgeable with the end-to-end web application development process; From Frontend (React, Angular 2+, jQuery) to Backend (NodeJS, Flask, Django) along with database applications (MongoDB, RBDMS) and cloud infrastructure applications (AWS and GCP). Adrian routinely uses Python's powerful library (numpy, pandas, matplotlib) for manipulating, cleaning, filtering and displaying large data setsfor his personal research in quantitative finance. He also uses web scraping packages (Scrapy, BS4) to extract data from the internet.
About Brain Gym: Knowledge is power! Training your brain can be thought of similar to training your body in a gym. Brain Gym events and workshops are here to train your brain in trending tech literacy and the most in-demand career-enhancing skills. Brain Gym events can serve as your launchpad for discovering what tech is out there and which one best suits your learning goals for further pursuit.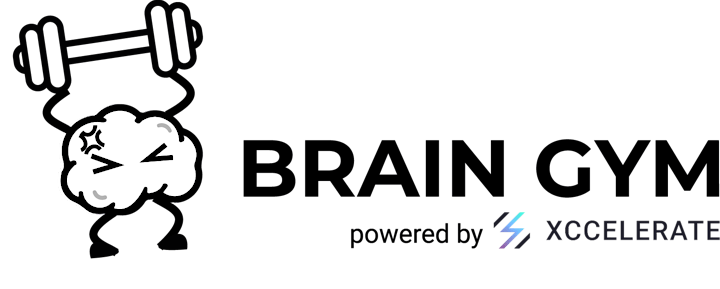 Organiser of Brain Gym : 5 things Python helps to advance your career in 2020 | FREE
Founded on the vision that the greatest opportunity for improving lives is education, Xccelerate aspires to reinvent tech education to address the colossal talent challenges in Artificial Intelligence, Software Engineering, Data Science & Machine Learning, Blockchain and UX Design. We drive outcomes for individuals and enterprises by leveraging expert instructors, proprietary curriculum and a unique blended learning pedagogy.
Our campuses pioneer teaching innovation with graduates forming a unique talent pipeline for leading start-ups and MNCs to solve hiring challenges. Our learning and training platform empowers other organisations to keep ahead with technology acceleration.
Till date, Xccelerate has trained 3,500+ professionals and boasts a 91% hiring success rate in our immersive programs. We have powered enterprise training and graduate placements to various industry leaders including IBM, Johnson Electric, CX, AXA, Veolia, Zeroth.ai, Standard Chartered, and ANX.