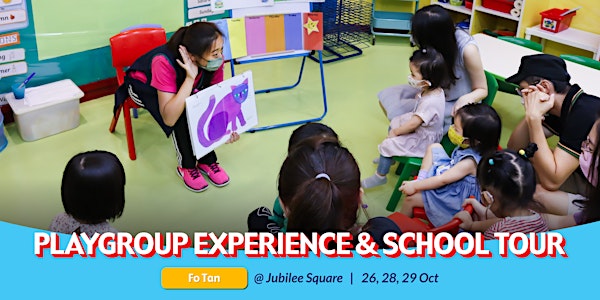 Box Hill - Playgroup Experience & School Tour @ Fo Tan Campus
Box Hill - Playgroup Experience & School Tour @ Fo Tan Campus
When and where
Location
Box Hill - Fo Tan Campus No. 327 on Podium of Jubilee Square 2-18 Lok King Street Fo Tan, NT Hong Kong
About this event
Applications open for the 2023-2024 school year! Box Hill (HK) International Kindergarten & Pre-school invites you to our Playgroup Experience & School Tour. Get to know our school with a member of our leadership team and find out about how our school could be the right fit for your child. Using the British National Curriculum Early Years Foundation Stage framework (EYFS) along with Mandarin and Cantonese taught as subjects, we offer multiple pathways toward primary education for all families.
Free Demo Lesson
Experience Box Hill
School Tour
This event will be conducted in small groups, and registration is required. Come join us and experience the Box Hill way of learning!
** Please note that this event consists of activities for children and is suitable for children born in the year 2020 or after. If you are not intended to bring your child or your child was born before 2020, you may register for a school tour instead. Please register here.
** In accordance with Box Hill's social distancing protocol, each family can have a maximum of 1 adult and 1 child with one e-ticket.
** According to the government's administrative instructions, the Vaccine Pass arrangement is applicable at schools. All visitors (unless exempted) are subjected to the government's vaccination requirement. Our staff may require you to present your vaccination record or Exemption Certificate and the relevant QR code before entering our campus.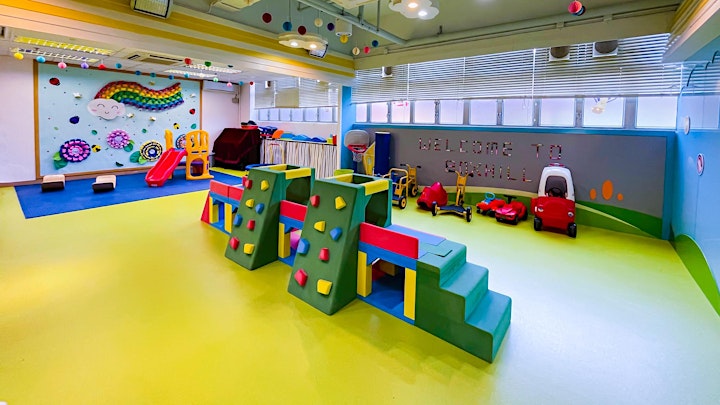 Our Fo Tan campus is a warm and cosy school that is located in Jubilee Square close to the Fo Tan MTR station. With a close community of parents and teachers along with the management team, children are able to develop and grow in a caring environment. Our focus is to nurture each child to reach their full potential and we believe parents and schools should have a close relationship to support each child's learning journey.