Bottled Journey 2021 Masterclass - Kopke: Back to A Century Ago
Masterclass includes tasting 5 great port wines from Kopke & FREE admission to tasting session
About this event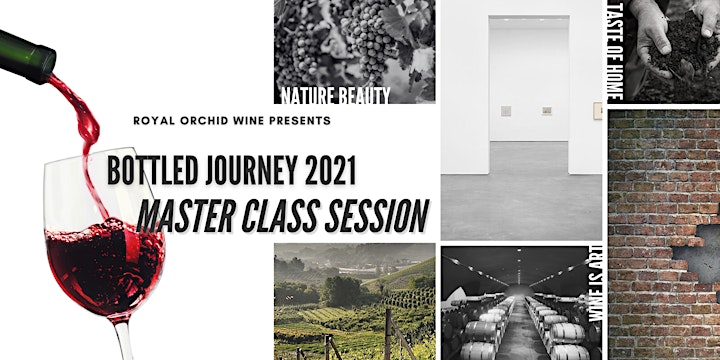 Masterclass - Kopke: Back to A Century Ago (incl. free admission to tasting session)
October 28, 2021 (Thursday)
@ PopUpHK Central, 36 Cochrane Street, Central, HONG KONG
7:30 P.M. TO 8:30 P.M
Tickets:
HK$880/person (including free admission to 8:30~10:30pm tasting session on the same day)
10 guests only!

A journey in 1636 between Hamburg and Portugal is the beginning of a long story: Nicolau Kopkë settled in Portugal and gave birth to the first bottled wine of Kopke in 1638. With a history spanning nearly 4 centuries, Kopke is the oldest Port Wine brand and also the leader in the high-quality Colheita category today.
Port wine is well-known for its longevity. It can be aged for decades, and even centuries to offer really unique drinking experience to winelovers. In 2018. Kopke released only 380 btls of the CNK "380" Very Old Tawny Port as a tribute to the 380th anniversary of the estate (Lots of "380" here). The average age of the blend is 91 to 92 years, with wines from the 1920s, 1930s and older. This masterclass will offer you the opportunity to taste this rare beauty, alongside with other Kopke Port. It has everything you want, if you are big fans of aged Port.
List of wines:
Kopke 40 Years Old White Port (375ml) (WA94)
Kopke Reserve Tawny Port NV
Kopke Colheita Port 2001 (WA91)
Kopke Colheita Port 1981 (WA92)
Kopke CNK 380 Tawny Port NV (WA97)*
*Kopke CNK is an exquisite blend of wines from the 1920's and 30's, as well as the extremely rare Colheita 1900, which Kopke still holds in its wide stock of old wood-aged Ports. This is a one of a kind Port Wine that stands out for its complex flavours unfolding layer after layer!

**HEALTH & WELL-BEING AT THE MASTERCLASS & TASTING**
Only tasters who have received at least one dose of vaccination will be admitted and are also required to scan the 'Leave Home Safe' app upon entry. The organizer will deny entry to attendees who do not comply with this rule. Face masks must be worn when not tasting.
For any question, please contact us at info.hk@royalorchid.com.hk.
Check out more about the Grand Tasting event and winery detail through our FACEBOOK and WEBSITE! 

Organizer of Bottled Journey 2021 Masterclass - Kopke: Back to A Century Ago
Royal Orchid Wine (Hong Kong) Company Limited has an advantage on the tremendous resources, support and business connection for being a member of Midea Holding. Royal Orchid Wine is a professional wine importer and distributor of fine wines, spirits, and alcoholic beverages, and at the same time provides en-primeur and wine investment services, and a WSET approved program provider. Sales coverage includes Hong Kong, Macau and mainland China.
Now that Royal Orchid Wine carries over 30 exclusive agency brands of wines all over the old world and new world, covering France, Italy, Portugal, Germany, New Zealand, Australia, United States, Canada, Chile, Argentina, etc. We strive to source and fine tune our portfolio by bringing in wine of superior quality at the best price. 
In where Midea Holding is located, Shunde, China, our parent company owns a Royal Orchid Clubhouse, a Royal Orchid International wine shop, Ningxia Meiyu Winery, an international Golf Club namely Royal Orchid International Golf Club, and 2 hotels, Shunde Marriott Hotel and Zhuzhou Marriott Hotel, etc.. All of which shall be our business partners that promotes the wine culture, supports wine marketing events and promotional activities.

Ningxia Meiyu Winery (the "Winery") is located in the picturesque International Wine Town Centre at the foot of Helan Mountain, in the northern part of Ningxia Province, China. The Winery covers an area of 120 hectares, of which 100 hectares are vineyards for growing wine grapes. Production will go live in late 2016.

We thank you for your support and look forward to your next patronage.