Description
Blending the best of both worlds
Validity-centric development of a cultural agility and competency prediction solution for Greater China
This presentation by Dr Rainer Kurz, Head of Research at Cubiks, is covering three key innovations in personality assessment:
1. Nipsatised scoring and Top Tie Breakers
2. Competency prediction on the basis of a new capability model
3. Cultural Agility output developed from Chinese characteristics
Personality questionnaires have been used in selection and development for decades. Companies using assessments are able to make better people decisions which positively impact performance and retention. Individuals benefit from further insight into the kind of roles that really suit them and get a better sense of their drivers and also their strengths and development areas. The session describes how operational advantages of separate normative and ipsative instrument designs were uniquely synergised.


Psychometric assessments in Industrial/Organizational psychology settings evolved in the West largely around Psychological constructs. With the arrival of competencies towards the end of the last century new applications were developed centred on line manager friendly competency language. A hierarchical Capability Model was developed with 3 clusters, 6 factors and 18 core competencies.
Asian countries have a long tradition of exam-based assessment practices e.g. selection into the Chinese Civil Service 1000's of years ago. Most questionnaires currently used however have been developed in Europe or the USA, not necessarily taking into account the unique context of Hong Kong and China. Cubiks' Cultural Agility model describes the over-arching potential of an individual to perform effectively within a Chinese organisational setting through insight, influence, and execution.
Join us in our session to learn more about:
1. How the new questionnaire and advanced scoring format can increase measurement accuracy
2. How the new capability model was developed and can support you in predicting work performance
3. How the prediction algorithms were adapted to increase validity for the Chinese work force
4. How the Cultural Agility model fills in a gap overlooked by Western assessments
Our Speaker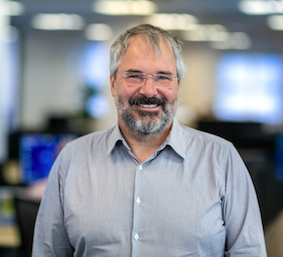 Rainer is a Chartered Psychologist specialising in assessment technology with more than 25 years of occupational testing R&D experience. Since he joined Cubiks in July 2014 he has been raising the academic profile of the company presenting peer-reviewed submissions at the Association for Business Psychology, BPS Division of Occupational Psychology, EAWOP, SIOP and ITC conferences. Rainer is very much involved across R&D activities across the Cubiks portfolio with major input into the development of Cubiks Factors and Logiks General (Advanced) as well as international client projects in Consulting, Oil, Media and Government sectors.
At Saville Consulting he developed 50+ aptitude tests and contributed substantially to the development of Saville Consulting Wave and the associated Performance Culture Framework including client adaptations for global Banking, Accounting, Oil and Media clients. At SHL Rainer developed on-screen testing and expert system solutions based on extensive validation work that culminated in the World of Work (WoW) model and the inception of the Universal Competency Framework (UCF). He also supported operations in Japan, Korea, Turkey and Russia.
Rainer authored more than 100 papers, posters, articles and book chapters. At the BPS he is the Science & Practice Strategy Convener for the Division of Occupational Psychology and a Consultant Editor for the Psychometric Testing Centre (PTC) test review process (having previously contributed to the Committee on Test Standards for six years).
Rainer studied Psychology in Germany before completing an MSc Industrial Psychology (thesis on computer-based assessment under Prof. Dave Bartram) at Hull University and his PhD on Occupational Testing under Prof. Ivan Robertson at UMIST.