Birth Retreat Mar 2021 The Golden Trimester by Heanney Banks & Nav Kumari
About this event
When you are at your best in yourself, you are at your best for the precious new baby you hold in your arms. In this gathering, Heanney leads an interactive session about self-care from her personal experience of confinement with balancing the Qi, the energy of life itself. She will open the subject of self-care to help you to nourish and rejuvenate yourself after birth, achieving physical vitality and nourishment through self care tools and tasty recipes. A pure loving heart and an open creative mind to bring you and your baby closer together spiritually. This event is attended during the pregnant months to prepare for the 4th trimester.
The retreat includes an immersive prenatal yoga session led by Nav Kumari, from SATTRA. Using breathwork, affirmations and yoga asana, Nav will guide you through your personal journey to build a strong connection with your inner self and your baby. She will share to ols that help you to relax and support the physical changes in your body on your journey to birth.
This half-day retreat will start with a tea ceremony meditation to ground us to the present moment and ends with a nourishing plant based lunch meal from the award winning Sakti-Elixir restaurant.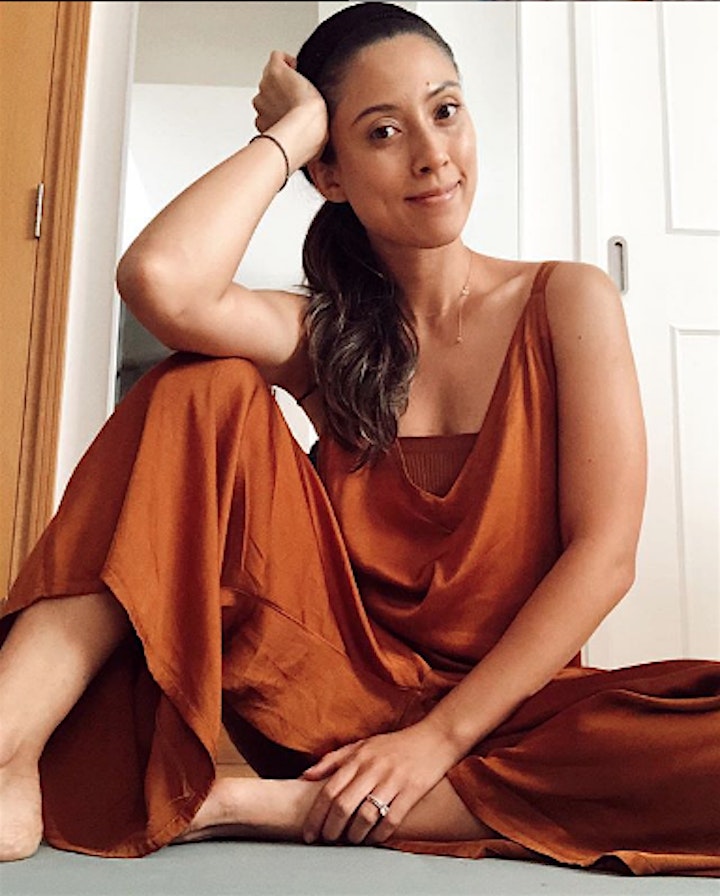 Heanney Banks
Health & Wellness CoachHeanney is a women's wellness coach, a former personal trainer, a loved up wife anda brand new mama to a baby boy. For the past 5 years, she has been in the health andwellness space, helping women build a long lasting, healthy relationship with food, and finding the love and confidence again with their bodies.
She also runs Conscious Collective Podcast as a weekly series of imperfect but rawand honest conversations to empower women, helping them to unlock their fullpotential and align to their unique purpose. Heanney speaks with special guests, asthey dive deep into topics around health and wellness, creating long-lasting habits,mastering your mindset, transformation stories, relationships, motherhood,self-growth that will inspire and raise consciousness. She thrives on providing tools to live life with true intention and above all, to remind us we are not alone in this journey.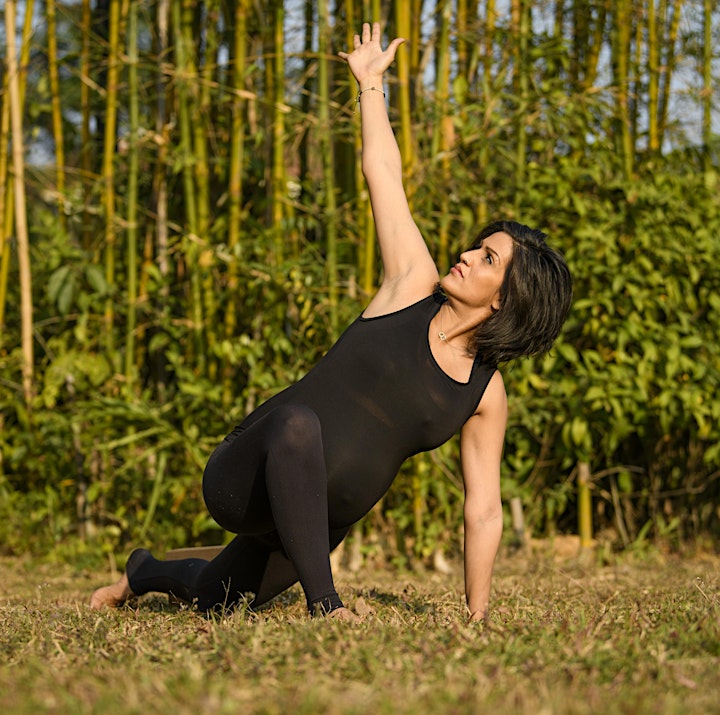 Nav Kumari
Prenatal Yoga Teacher, Wellness entrepreneur & Founder of SATTRA
With a 15year career history in global branding, Nav brings this experience to create inspiring and authentic wellness collaborations for all life stages. Also a mother of three children birthed within 3 years, has given Nav the physical, emotional and mental experiences of understanding the journey women face throughout pregnancy. She uses breathwork, affirmations and yoga to guide women through their journey. Her own quest to remain connected with her body and her babies led her to immerse deeply into the natural birth method for all three children, 2 of which were beautiful & peaceful home births in HK.
Nav's prenatal yoga classes aim to bring tranquility and calmness to dissolve any birth related anxieties and using asana practice to ensure the mother stays healthy and mobile throughout her pregnancy.
EVENT STRUCTURE
10am Registration begins (15mins)
10.15 - 11am Morning meditation & discussion (45mins)
- 15 min Bathroom Break
11.15am - 12.15pm Prenatal Yoga with Nav Kumari (60mins)
12.15pm - 1.30pm 3-Course Plant Based Lunch
1.30pm - 2.40pm The Golden Trimester with Heanney (70mins+)
2.40pm + Optional & additional costs: Prenatal spa treatment
About Fivelements Habitats
Expanding from our award-winning wellness retreat in Bali, Fivelements Habitat serves as hub for our growing 'urban wellness tribe', designed to be the 2nd most important space for city dwellers, between their 1st, their homes and their 3rd, their workplaces.
Contact Level 13A, Tower One, Times Square 1 Matheson Street, Causeway Bay, Hong Kong fivelements.com / @fivelementshabitats +852 3106 2112 wellnessts@fivelements.com
Organiser of Birth Retreat Mar 2021 The Golden Trimester by Heanney Banks & Nav Kumari