Birth Retreat Mar 2021 - New Life After Birth by Ziggy & Nav Kumari
About this event
The birth of a child is a transformational experience. During your postnatal days, self-love is as important as the unconditional nurturing of your baby. This gathering aims to lighten the emotional strains you may experience during the forgotten fourth trimester. Ziggy will share grounding ideas on how to surround yourself with love, compassion and support. You will learn how to prepare for your time after the birth of your baby by openly sharing your feelings and building a community of caring companions. Ziggy will also provide nutritional guidance for producing more milk, making lactation and breastfeeding easier. This event is attended during the pregnant months to prepare for the 4th trimester.
The retreat includes an immersive prenatal yoga session led by Nav Kumari, from SATTRA. Using breathwork, affirmations and yoga asana, Nav will guide you through your personal journey to build a strong connection with your inner self and your baby. She will share tools that help you to relax and support the physical changes in your body on your journey to birth.
This half-day retreat will start with a tea ceremony meditation to ground us to the present moment and ends with a nourishing plant based lunch meal from the award winning Sakti-Elixir restaurant.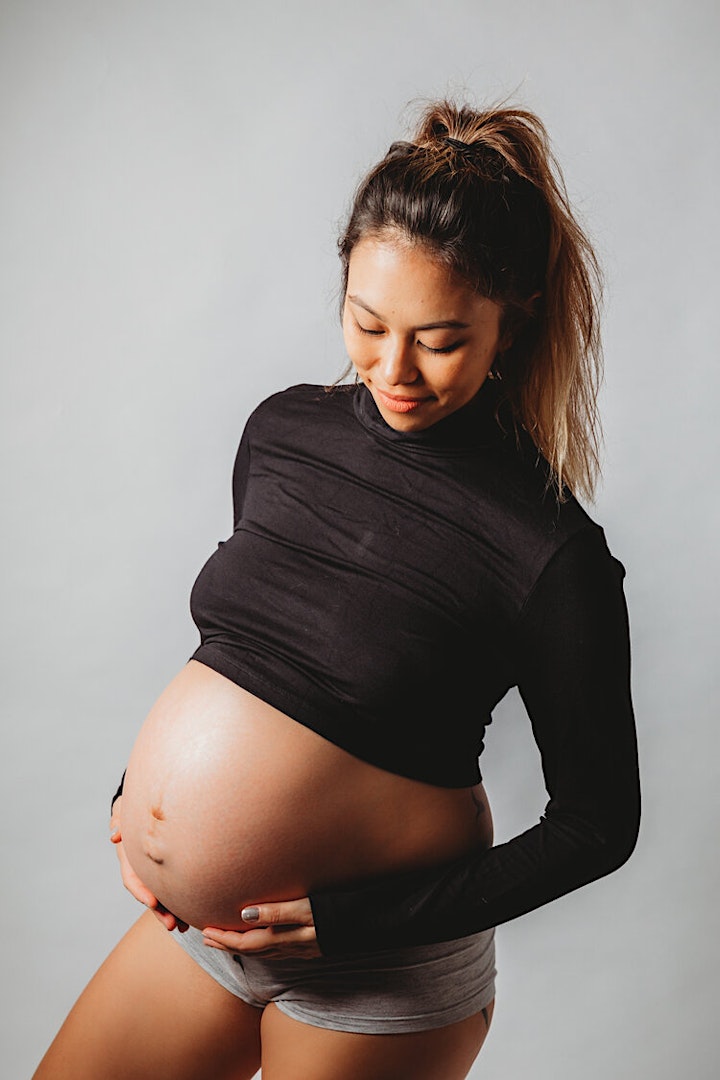 Ziggy
Founder of Fitmama Female Fitness & Wellness
Ziggy is an experienced Personal Trainer and Group Fitness Instructor with a demonstrated history of working in the Health & Wellness, and Fitness Industry in the UK and Hong Kong.
"My goal in Prenatal training is to prepare women for labour, childbirth and the postpartum period"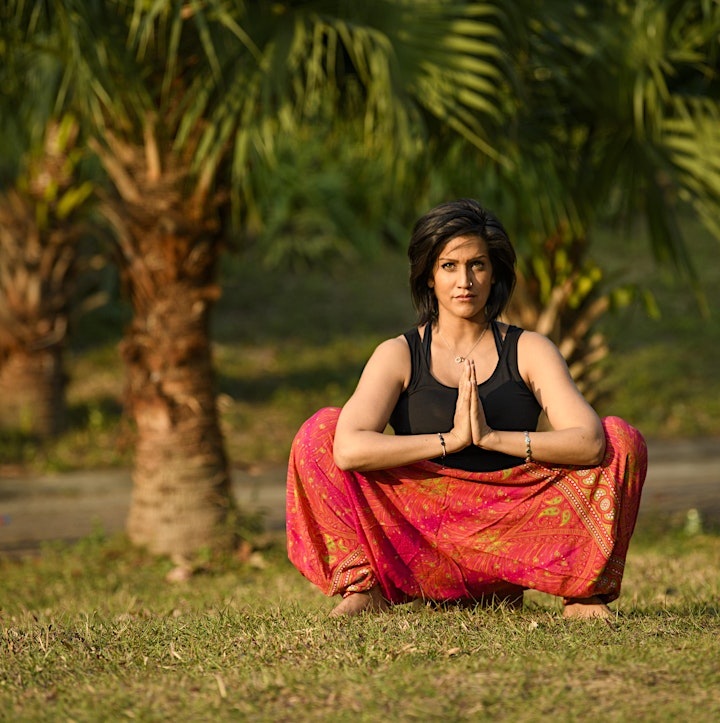 Nav Kumari
Prenatal Yoga Teacher, Wellness entrepreneur & Founder of SATTRA
With a 15year career history in global branding, Nav brings this experience to create inspiring and authentic wellness collaborations for all life stages. Also a mother of three children birthed within 3 years, has given Nav the physical, emotional and mental experiences of understanding the journey women face throughout pregnancy. She uses breathwork, affirmations and yoga to guide women through their journey. Her own quest to remain connected with her body and her babies led her to immerse deeply into the natural birth method for all three children, 2 of which were beautiful & peaceful home births in HK.
Nav's prenatal yoga classes aim to bring tranquility and calmness to dissolve any birth related anxieties and using asana practice to ensure the mother stays healthy and mobile throughout her pregnancy.
EVENT STRUCTURE
10am Registration begins (15mins)
10.15 - 11am Morning meditation & discussion (45mins)
- 15 min Bathroom Break
11.15am - 12.15pm Prenatal Yoga with Nav Kumari (60mins)
12.15pm - 1.30pm 3-Course Plant Based Lunch
1.30pm - 2.40pm New Life after Birth with Ziggy (70mins+)
2.40pm + Optional & additional costs: Prenatal spa treatment
About Fivelements Habitats
Expanding from our award-winning wellness retreat in Bali, Fivelements Habitat serves as hub for our growing 'urban wellness tribe', designed to be the 2nd most important space for city dwellers, between their 1st, their homes and their 3rd, their workplaces.
Contact Level 13A, Tower One, Times Square 1 Matheson Street, Causeway Bay, Hong Kong fivelements.com / @fivelementshabitats +852 3106 2112 wellnessts@fivelements.com
Organiser of Birth Retreat Jan 2021 - New Life After Birth by Ziggy & Nav Kumari