Birth Retreat Jan 21 Being in Birth, A Couple's Retreat by Lindsay Parfitt & Nav Kumari
About this event
Childbirth is an important and spiritual moment in your life - something to be cherished forever. Learn from two inspiring women who will teach both mother and father to be how to quell uncertainty and discomfort in your journey to birthing your baby
Lindsay Parfit from Calm Birth Hong Kong will introduce you to the art of breathwork and hypnobirthing, using simple tools and techniques to help sooth birth surges and manage your labour up to the magical moment when your baby arrives.
Birthing is the physical, spiritual and emotional trinity of you, your partner and your baby. Nav Kumari will help you and your partner feel as one during the hours of labour. Together you will practice soft-touch, birthing positions, massage and affirmations. You will leave with the comfort of knowing how to stay blissfully connected throughout your birth experience.
This half-day retreat will start with a tea ceremony meditation to ground us to the present moment and ends with a nourishing plant based lunch meal from the award winning Sakti-Elixir restaurant.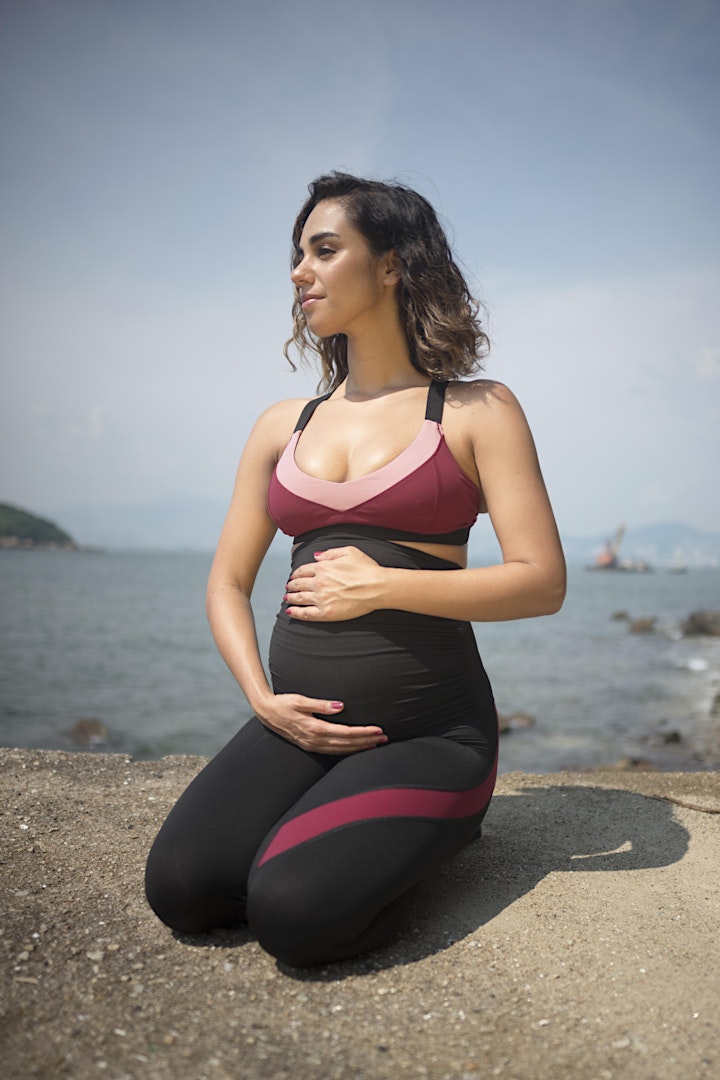 Lindsay Parfitt
Calm Birth Hong KongLindsay is the founder of Calm Birth Hong Kong, where she works with pregnantmamas to help achieve a calmer mind, stronger body, and a more connected self. She is also Co-host of the Mom Body Soul Podcast, created alongside ZigFitMama to build that much needed support in the community.
What began nearly 18 years ago from a love of yoga, has grown into a passion forsupporting all things motherhood. Being a pre and post natal yoga specialist has ledLindsay to hone her skills on breathing for birth and become an educator for the trulytransformative Calm Birth School Method of Hypnobirthing.Her classes will help empower you and give you confidence in pregnancy, birth andbeyond and remind you, you can have a positive birth experience no matter your birthpath.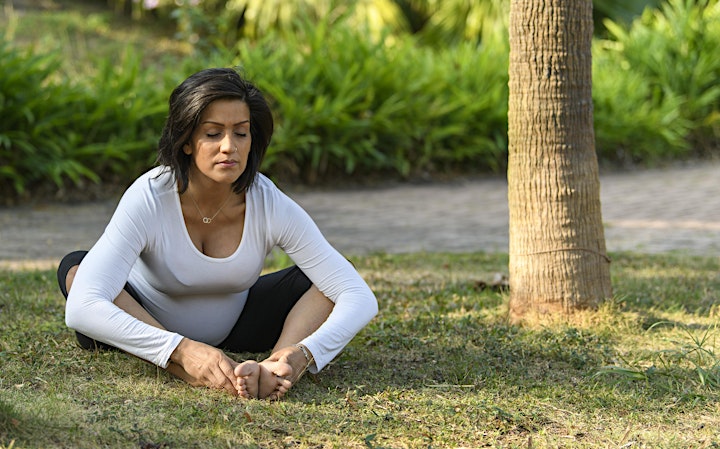 Nav Kumari
Prenatal Yoga Teacher, Wellness entrepreneur & Founder of SATTRA
With a 15year career history in global branding, Nav brings this experience to create inspiring and authentic wellness collaborations for all life stages. Also a mother of three children birthed within 3 years, has given Nav the physical, emotional and mental experiences of understanding the journey women face throughout pregnancy. She uses breathwork, affirmations and yoga to guide women through their journey. Her own quest to remain connected with her body and her babies led her to immerse deeply into the natural birth method for all three children, 2 of which were beautiful & peaceful home births in HK.
Nav's prenatal yoga classes aim to bring tranquility and calmness to dissolve any birth related anxieties and using asana practice to ensure the mother stays healthy and mobile throughout her pregnancy.
Event Schedule
10am Registration begins (15mins)
10.15 - 11am Morning meditation & discussion (45mins)
- 15 min Bathroom Break
11.15am - 12.45pm Couples Birthing workshop with Nav Kumari (90mins)
12.45pm - 1.45pm 3-Course Plant Based Lunch
1.45pm - 2.55pm Couples introduction to breathwork and hypnobirthing
(70mins+)
2.55pm + Optional & additional costs: Prenatal spa treatment
About Fivelements Habitats
Expanding from our award-winning wellness retreat in Bali, Fivelements Habitat serves as hub for our growing 'urban wellness tribe', designed to be the 2nd most important space for city dwellers, between their 1st, their homes and their 3rd, their workplaces.
Contact Level 13A, Tower One, Times Square 1 Matheson Street, Causeway Bay, Hong Kong fivelements.com / @fivelementshabitats +852 3106 2112 wellnessts@fivelements.com
Organiser of Birth Retreat Jan 2021 - A Couple's Retreat by Lindsay Parfitt & Nav Kumari