Description
On Wednesday, December 12th, 2018, from 5:00 p.m. to 7:00 p.m., Boston Healthcare Drinks Group and GreenbergTraurig will co-organize an afternoon discussion with Helen Chen, Head of L.E.K. China, on "Biopharma Business Opportunities Arising From China"

China is the second largest healthcare and pharmaceutical market in the world. Driven by pro-innovation and pro-biotechnology policy trends, including drug regulatory reform and intellectual property rights protection, China is becoming a key destination for biopharmas globally. But China remains a complicated and unfamiliar market. How will biopharmas succeed in this market? What are the options in place.
We cordially invite you to join us in discussing the challenges and opportunities for biopharmas and life sciences investors aspiring to grow and expand in the China life sciences market.
About Helen Chen
Greater China Managing Partner - L.E.K.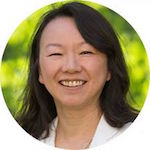 Helen Chen is a managing partner of L.E.K. Consulting based in Shanghai. She sat on L.E.K.'s Global Leadership Team, the firm's governing board, from 2012 to 2016. Helen has over 30 years of consulting and industry experience in the U.S. and Asia, and has resided in China since 2000.
Helen is head of L.E.K.'s China and Asia life sciences and healthcare practice, with extensive case work and industry experience covering the full biopharmaceutical and medtech value chain, ranging from early research services to post-market product positioning and sales force effectiveness. In China, she has developed commercial strategies for international biopharmas and medtechs, investment thesis for financial investors, business plans for domestic startups and policy analyses for industry associations.
Helen produced the 2018 special report focused on western biopharms and their China entry Heading East: International Biopharma Expansion to China and Asia and the 2016 Shanghai government commissioned Chinese outbound investment guide From China to the World: An International Investment and Market Access Guide for Chinese Biopharmaceutical Companies. She is a frequent speaker and author on the opportunities and issues in the China healthcare and life sciences, and has been quoted by publications including BioCentury, BioWorld, In Vivo, Wall Street Journal, Financial Times and Forbes Asia.
Prior to joining L.E.K., Helen held senior management roles at technology companies in the U.S. and China. She was an associate director of finance at Genentech (now Roche) and a sales planner at Abbott Laboratories (now Abbvie). She was on the Board of Pharmaceutical Management Sciences Association from 1995 to 1997.
Helen received her A.B. cum laude in applied mathematics from Harvard University.
About GreenbergTraurig
Greenberg Traurig, LLP and P.A. has more than 2,000 attorneys in 38 offices in the United States, Latin America, Europe, Asia and the Middle East and is celebrating its 50th anniversary. One firm worldwide, GTLaw has been recognized for its philanthropic giving, was named the largest firm in the U.S. by Law360 in 2017, and among the Top 20 on the 2016 Am Law Global 100. Greenberg Traurig's Boston office does much work with Chinese healthcare and life sciences companies often in conjunction with the firm's Shanghai office. Web: www.gtlaw.com Twitter: @GT_Law.