Description
ARCHICAD 22 Launch Event
BIM inside and out
In this event you can experience the newly released ARCHICAD 22 new features.
Hear the Best practices from a successful big design firm and a SME design firm on how they take the most out of ARCHICAD in their projects.
Meet exhibitors with technological solutions to enhance your productivity.
Join the LUCKY DRAW and have a chance to win the GRAND PRIZE and more!
AGENDA
4:00 – 6:30pm – Registration / Partners' Solutions Exhibition and Talk
6.30pm – Opening Speech
6:45pm – ARCHICAD 22 Features
7:30pm – Guest Speaker: ENZYME - Jorge Beneitez & Eugenio Fontan, Founder
8:10pm – Guest Speaker: AEDAS - Lorraine Yip, Senior Associate
8:30pm – EPSON Integrated Solutions
8:40 – 10:00pm – Buffet Dinner and LUCKY DRAW
ABOUT ARCHICAD 22
Come and see the ARCHICAD's remastered Façade Design workflow that provides a flexible design environment to create external or internal façades using modular structures and hierarchical, easily customizable patterns. Covering the entire design workflow from concept through design development to documentation supporting local standards – all 100% BIM.
Watch video
Discover the enhanced Profile Editor makes it easy to create intelligent profiles for columns, beams and walls and control the shapes and sizes of their cross sections via BIM parameters.
Watch video
The brand-new Expression Defined Properties vastly improve ARCHICAD's capabilities to manage the "I" in BIM.
Watch video

---
ABOUT SPONSORS & EXHIBITORS: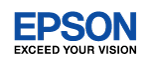 Epson, a global technology leader dedicated to connecting people, things and information with its original efficient, compact and precision technologies will be showcasing its integrated Print, Scan and Projection solutions to raise productivity, save costs and enhance collaboration for your business.
Developed with precision and consistency in mind, the Epson SureColor T-Series large format printer is engineered to produce precise and high quality.
You can also scan and share over the network or via email, and even store files directly into your document management system. Internal discussions can also be conducted via Epson's ultra-short throw finger touch-enabled interactive projector for more participation.
Join us to witness how Epson integrated solutions can help you enhance workplace collaborations.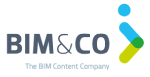 BIM&CO is a leading global player in the digitization of product data for the construction sector. The company develops technologies and provides services to support manufacturers and construction companies in the digitalization of building products. To do this, BIM&CO works with manufacturers via the bimandco.com platform. Via its onfly.io platform, the company also helps and supports construction companies, architects and engineering companies in creating and managing their data and objects.
Find out more about BIM&CO at https://www.bimandco.com/en

Redefining collaboration in construction, VRcollab takes BIM to the next level, enabling architects, engineers, planners and consultants to communicate seamlessly.
VRcollab's Core Technology automatically converts BIM for use in Virtual Reality, the conversion is done with accuracy and speed (approx. 4GB BIM converted in 7 Minutes) for use in design reviews, building requirement approval and construction coordination. (vrcollab.com)