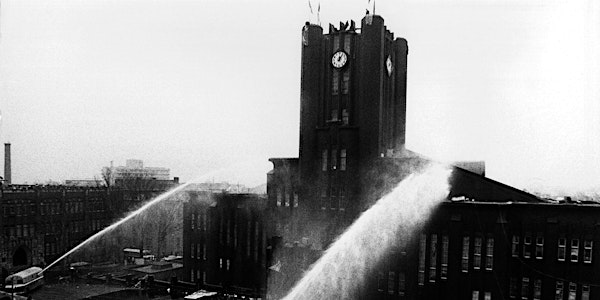 Beyond the Record: Workshop On Protest Photography 紀實以外 — 抗爭攝影工作坊
Description
An artist who creates through participation in response to various social issues, Terry NG Hon Hei believes 'protest' is to challenge pre-existing/established boundaries. "Beyond the Record: Workshop on Protest Photography" begins with an introduction to eminent Japanese photographers associated with this genre, including Tomatsu Shomei, Kano Tenmei, Kitai Kazuo, and Hamaya Hiroshi, and a guided appreciation of related works featured in the "PROVOKE" exhibition. Participants then reflect on and discuss the photography produced as a response to events with the Umbrella Movement in Hong Kong. Ng will also discuss the participants' own creative approaches* and will also present a creative project of his own that he had never implemented. The workshop concludes with an introduction to the important works of protest photography of selected Hong Kong photographers.
*Each participant should prepare a creative proposal for discussion.
Workshop will be conducted in Cantonese.
經常以身體力行的創作方式,回應不同社會議題的 Terry 認為,「抗爭」(protest),就是挑戰既有/建制的設限。 由他帶領的「抗爭攝影工作坊」分為三部分:
一、向參加者介紹與本次主題有關的日本攝影家:東松照明 、加納典明、北井一夫 、濱谷浩
二、導覽「挑釁以外」展覽的相關作品
三、以香港雨傘運動為題,與參加者一起思考如何透過攝影回應事件;並分析討論各自創作方法*,包括他本人一個沒有實行的創作計劃;最後會介紹一些香港攝影師與主題相關的重要作品。
*參加者需準備一個創作方案以便討論。
活動將以粵語進行。
Organiser of Beyond the Record: Workshop On Protest Photography 紀實以外 — 抗爭攝影工作坊