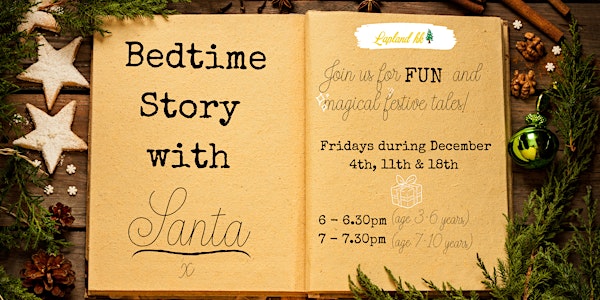 Bedtime Stories with Santa
Join Santa, broadcasting from his Secret Kingdom in Hong Kong, for a FUN, festive bedtime story.
About this event
End the week, and start the weekend, right - with a festive Bedtime Story with Santa!
Santa's bedtime stories are reknowned to be the best throughout the whole of the North Pole!
He'll be holding two Bedtime Story sessions on Friday 18th December, from his Secret Kingdom at LaplandHK. Gather your family for the best Bedtime Story ever!
We recommend the stories will suit the following ages, but of course, anyone is welcome to join either session (or both!!)
6pm - 6.30pm - Ages 3 - 6 years
6.30pm - 7pm - Ages 7 - 10 years (the session will be suitable for *ahem* 'non - believers' and believers alike).
One ticket per family/screen.