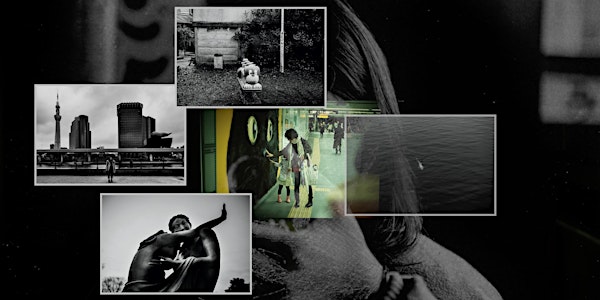 Becoming Image:台灣攝影新視野 設映後談 New Horizons of Taiwanese Photography
Sales Have Ended
Ticket sales have ended
Registration is full for this event. Be sure to check out our other events. If you have any enquiry please reach us at hello@hkipf.org.hk. Thank you! 本活動已經滿額,敬請留意我們其他節目。如有需要,請電郵hello@hkipf.org.hk聯絡我們。謝謝!
Sales Have Ended
Ticket sales have ended
Registration is full for this event. Be sure to check out our other events. If you have any enquiry please reach us at hello@hkipf.org.hk. Thank you! 本活動已經滿額,敬請留意我們其他節目。如有需要,請電郵hello@hkipf.org.hk聯絡我們。謝謝!
Lightbox攝影圖書室策劃「 培力共創工作坊」學員作品展 Lightbox Photo Library Co-creation Workshop Selected Works Showcase
About this event
Becoming Image:台灣攝影新視野
鏡頭無所不在的今天,人人都是被攝者,也是攝影師;你我製造影像,也成為影像;我們分享影像的同時,也被影像展示。有人說,影像是拍出來的;有人認為,影像是做出來的;在影像如洪流的今日,有人則主張,照片是挑出來的。
如何在拍與被拍、造像與被造像、展示與被展示之間的關係張力中,反身思考影像的政治?如何在影像的運算科技、流通機制,以及現今的網路社會情境中,描繪持續變動的倫理界線?攝影是自由的嗎?影像是平等的嗎?藝術需要共識或共感嗎?
本次影展當中的五件影像作品,源自Lightbox攝影圖書室今年所籌辦的「培力共創工作坊」。三位全程陪伴的導師(藝術家鄭亭亭、苗之珊、曹良賓),以線上會議及平方投票法的方式,從十組作品當中,審議並票選出五組作品,以及安排播映的順序。
「Becoming Image:台灣攝影新視野」當中的五位年輕創作者:黃皭、唐佐欣、馬雨辰、林郁恩和陳彥呈,他們的創作主題多元,從用藥者的精神世界,及自我認知的裂解與衝突、居住正義的抗爭運動、家族歷史的重新詮釋、世代間的對話與鴻溝,以及攝影如何影響旅行和記憶的反思。
這五組年輕創作者的影像作品,映現了真實的在地生命經驗,以及他們嘗試理解、回應外在現實和內心情感的過程。期盼此次影展有助於觀眾從共創的視角,重新思辨及想像攝影的本質及影像的潛能,在不斷生成變化的表象世界與關係中,洞悉現實的變與常。
作品
黃皭:相反的共存(融合篇)
唐佐欣:大觀社區我的家
林郁恩:詩憶
馬雨辰:家庭相本
陳彥呈:錦鯉
Becoming Image: New Horizons of Taiwanese Photography
In a world where the camera lens is ubiquitous, everyone is subject and photographer. We are making images and becoming ones; while we share images, we are also being presented by them. Some say images are taken, some think images are made; and in today's deluge of images, some argue that images are selected.
How can we think reflexively on the politics of the image in the relational tension between taking and being taken, making and being made, presenting and being presented? How to depict the ever-changing ethical boundaries in the computational technology and circulation mechanism of images, and the current social context of the Internet? Is photography free? Are images equal? Does art require consensus, empathy?
The selected five transmedia works in this exhibition derive from the "Co-creation Workshop" organised by Lightbox Photo Library this year. The three mentors — Cheng Ting Ting, Miao Chih Shan and Tsao Liang Pin — employed a quadratic voting procedure via online meetings to deliberate on the ten works, selecting five, and assigning the sequence for screening.
Huang Jiao, Tang Zuo Xin, Ma Yu Chen, Lin Yu En, and Chen Yan Cheng, the five young creators in Becoming Image: New Horizons of Taiwanese Photography, have created works with diverse themes, ranging from the psychological world of drug users, the disintegration and conflict of self-awareness, the struggle for housing justice, the reinterpretation of family history, the dialogue and gaps between generations, and how photography alters travel and memory.
Their works reflect real-life experiences in local communities and how people understand and respond to the external reality as well as their inner emotions. It is hoped that this exhibition will help the public rethink and reimagine the nature of photography and the potential of images, particularly from the perspective of co-creation. Perhaps viewers can discern the change and constancy of reality in our world of appearances and relationships.
The Works
Huang Jiao (Ng Kiò): On The Contrary (fusion)
Tang Zuo Xin: Daguan Community, My Home
Lin Yu En: Missing memories
Ma Yu Chen: Family memory book
Chen Yan Cheng: KOI
日期 Date|14.11.2021(週日SUN)
時間 Time|3:00pm - 5:00pm(請提早10分鐘到達集合點 Please arrive at the assembly point 10 minutes ahead)
陪伴導師 Mentors| 苗之珊 Miao Chih Shan
鄭亭亭 Cheng Ting Ting
曹良賓 Tsao Liang Pin
主持 Facilitator| 鄧國騫 Tang Kwok Hin
嘉賓講者 Guest Speaker|萬豐 Chris Wan
集合點 Assembly point |賽馬會錦田場外投注站 Kam Tin Jockey Club Off-course Betting Branch
語言 Language|華語 Mandarin
入場 Admission|隨喜樂捐 Pay as you wish
為秉持香港國際攝影節的獨立自主,專注社會、非營利的精神,以及守持表達及知識的自由傳達,活動的開放自由參加,誠邀您成為我們的支持者。
創始於2010年,每屆攝影節以不同主題之展覽,將攝影世界具獨特性、創造性的名字,以及值得關注的視覺文化思潮引入香港。同時,透過不同公眾活動,搭建香港與世界攝影文化的溝通平台,借影像呈現不同文化歷史議題,審視不同社會人文狀況,促進跨越地區與領域的對話。
香港國際攝影節由香港攝影文化協會主辦,協會為根據《稅務條例》獲確認豁免繳稅資格之慈善團體,凡捐款港幣一百元以上可獲扣稅。如需要收據用作扣稅用途,請在登記時註明,並在出席活動時與工作人員確認。如有任何問題,歡迎聯絡info@hkipf.org.hk。
Support freedom of expression and help facilitate the growth of the arts by making a donation to the Hong Kong International Photo Festival. Your contribution will go towards our operation, future programmes and keeping our events accessible.
The Festival was launched in 2010. In each edition, the Festival focuses on a different theme, introducing noteworthy photographers, trends, and movements, discussing manifold issues and perspectives. Through a wide range of public programmes, the Festival bridges Hong Kong and international visual practitioners, creating conversations between people and place, past and present, and oneself and the world.
The Festival is organised by the Hong Kong Photographic Culture Association, which is a tax-exempt charity under section 88 of the Inland Revenue Ordinance. Donations above HKD 100 are tax deductible. If you require a receipt for tax deduction, please make a note when you register, and confirm with our staff at the event. If you have any questions, please feel free to contact info@hkipf.org.hk.
Image from KOI©️Chen Yan Cheng
Organiser of Becoming Image:台灣攝影新視野 設映後談 New Horizons of Taiwanese Photography