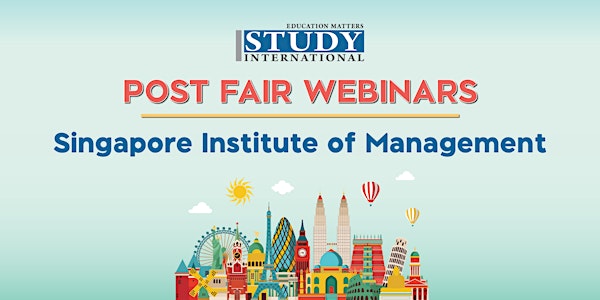 Be Set For Success! Study in SIM, One of the Top Schools in Singapore!
Singapore Institute of Management helps all passionate students stay relevant through academic programs & professional courses. Learn more!
About this event
Singapore Institute of Management is one of the top universities in Singapore, Singapore.
The Singapore Institute of Management (SIM) is one of the region's leading education and lifelong learning institutions, recognised for empowering individuals and enterprises to thrive across life stages through learning. Seeded by the Singapore Economic Development Board in 1964, SIM has, for close to 60 years, been leading in the development of work and industry skills for Singapore's growth. Through harnessing new knowledge, skills and technology, SIM provides skills-based learning experiences that enable students, professionals, and enterprises to Learn for Life and Thrive for Life.