Career development in Digital Transformation : Smart Cities and Artificial Intelligence @BCS
About this event
With the rapid development in technology, BCS have invited experienced speakers to share about the career development in digital transformation, helping participants to enhance understanding in Smart Cities and Artificial Intelligence aspects.
---
Speakers:
Prof. Jack Cheng
Associate Professor
Department of Civil and Environmental Engineering,
Hong Kong University of Science and Technology
Associate Director
GREAT Smart Cities Institute
Dr Benny Lo
Senior Lecturer
Faculty of Medicine, Department of Surgery and Cancer,
Imperial College London
Mr. Isaac Shao
Country Manager
JobsDB, Seek Asia Limited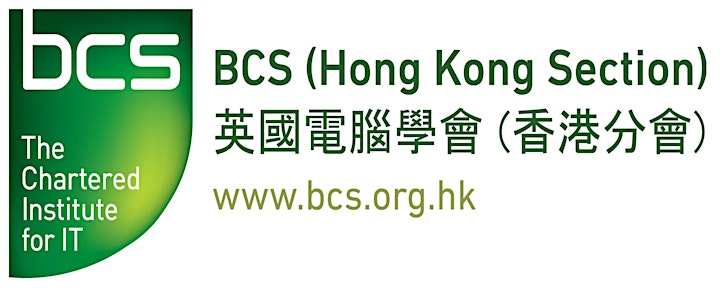 The BCS was established in 1957 and now has a membership of over 70,000 in over 100 countries.
BCS is the leading industry body for ICT professionals, providing internationally recognised ICT qualifications to the world.