Description
Description
Do you wanna … Get your hands dirty with 3D printing? Make 3D games and animation? Build a prototype? Start our 3D Modeling 101!
你想不想親身感受3D打印的過程?親手砌出3D遊戲和動畫?親手拼出屬於自己的樣板?我們這個工作坊定能幫你滿足這3個願望!
Activity Details
Event Name:
BASE Bootcamp - 3D Modeling 101
Dates and Time:
April 6, 13, 20 & 27 (Thurs) | 18:30 - 21:30
Location:
[Session 1 -3] The BASE, 1/F, Lift 29-30, HKUST
[Session 4] Robotics Garage@HKSTP (We will provide the shuttle bus from HKUST at 5:30)
Instrutor:
Magnum
Language:
English
Event Facilitator:
Scarlett & Morris
Target Audience:
Those who are interested into 3D Modeling but without knowledge
Quota:
30 (The HKUST Dream Builder Accelerator's Teams have a higher priority)
Application Start:
Mar 23, 2017 - 13:00
Refundable Reservation Fee:
HK$ 200
(The Fee will be refunded if the participants attend all sessions)
The Policy of Refundable Reservation Fee:
To ensure that all participants can have a whole learning process, the BASE team organizers will collect the Reservation Fee of HKD200 during the registration at the first session. This Reservation Fee is refunded to those participants who take the full attendance at the end of session.
Workshop Contents
April 6 (Thurs) | 18:30 - 21:30 - Introduction of 3D production pipeline 3D製作流程簡介
Introduce the 3D production pipeline, overview common 3D Software and basic modeling functions
April 13 (Thurs) | 18:30 - 21:30 - Building a 3D Model with Capstone Project 開始建立屬於你的3D模型
Start to build your own 3D Model through searching some useful online resources
April 20 (Thurs) | 18:30 - 21:30- Experimenting with texture mapping 紋理影射
Let's get your 3D Model ready in order to do the experiment on texture mapping!
April 27 (Thurs) | 18:30 - 21:30 - 3D Scaning, Printing & Finishing 打印你的3D模型

Print your own figure!
Organizer:

The BASE Team is a student-driven community supported HKUST Entrepreneurship Center with a physical co-workspace, which aims to promote and cultivate the Entrepreneurial Spirit in HKUST & Hong Kong.
Supported by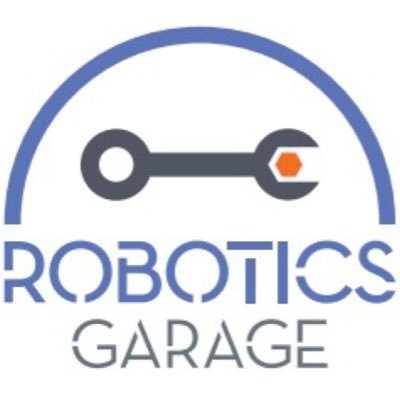 The Robotics Garage, located at the centre of Hong Kong Science Park, is a Makerspace and DIY fabrication destination for technology focused entrepreneurs who want to to turn a dream into commercial reality.

Enquiry
Please contact The BASE Team (base@ust.hk)