Description
(中文解說請按此)
The German nationally renowned hip-hop trio "Bambägga" is coming to Hong Kong! At the invitation of Goethe-Institut Hongkong, the trio will hit the stage at the Goethe-Fest on 27th October (Sat). The concert will kick off with a performance of local rapper MastaMic!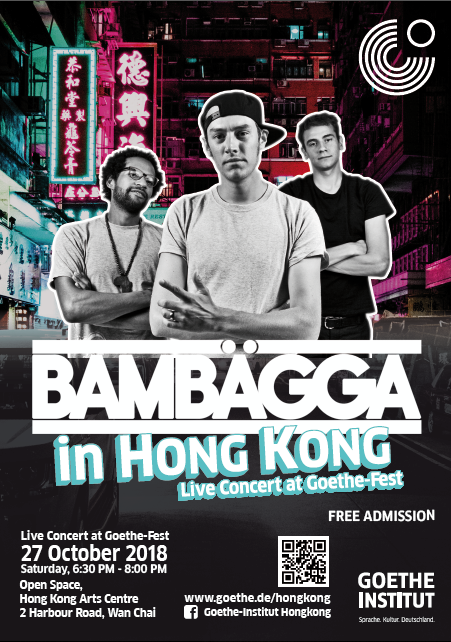 BAMBÄGGA - Inspiration from Bamberg, Germany
The rap trio from Bamberg, Germany was found in 2005. It consist of Jonas MC, Cony MC and DJ Startklar. The name "Bambägga" is an indication of where they come from but can also mean "at the bakery". The band is renowned for its live performance: the music makes you want to hit the floor and dance right after the first beat. Aside from funky beats, the social-conscious lyrics will fuel the night with topics for discussion. With their hip hop beats and humorous raps, the trio is ready to sweep young German learners and Hong Kong audience off their feet.
Hong Kong local rapper MastaMic will kick start the concert with a 30-minute performance. The talented artist, best known for his annual music series Rap Up and his rap on RTHK's satirical show on current affairs, Headliner, has been active on the music arena since 2005 and worked with numerous local and overseas artists. His bond with Germany started last year when he collaborated with German hip hop artist Romano in the music video "Copy Shop".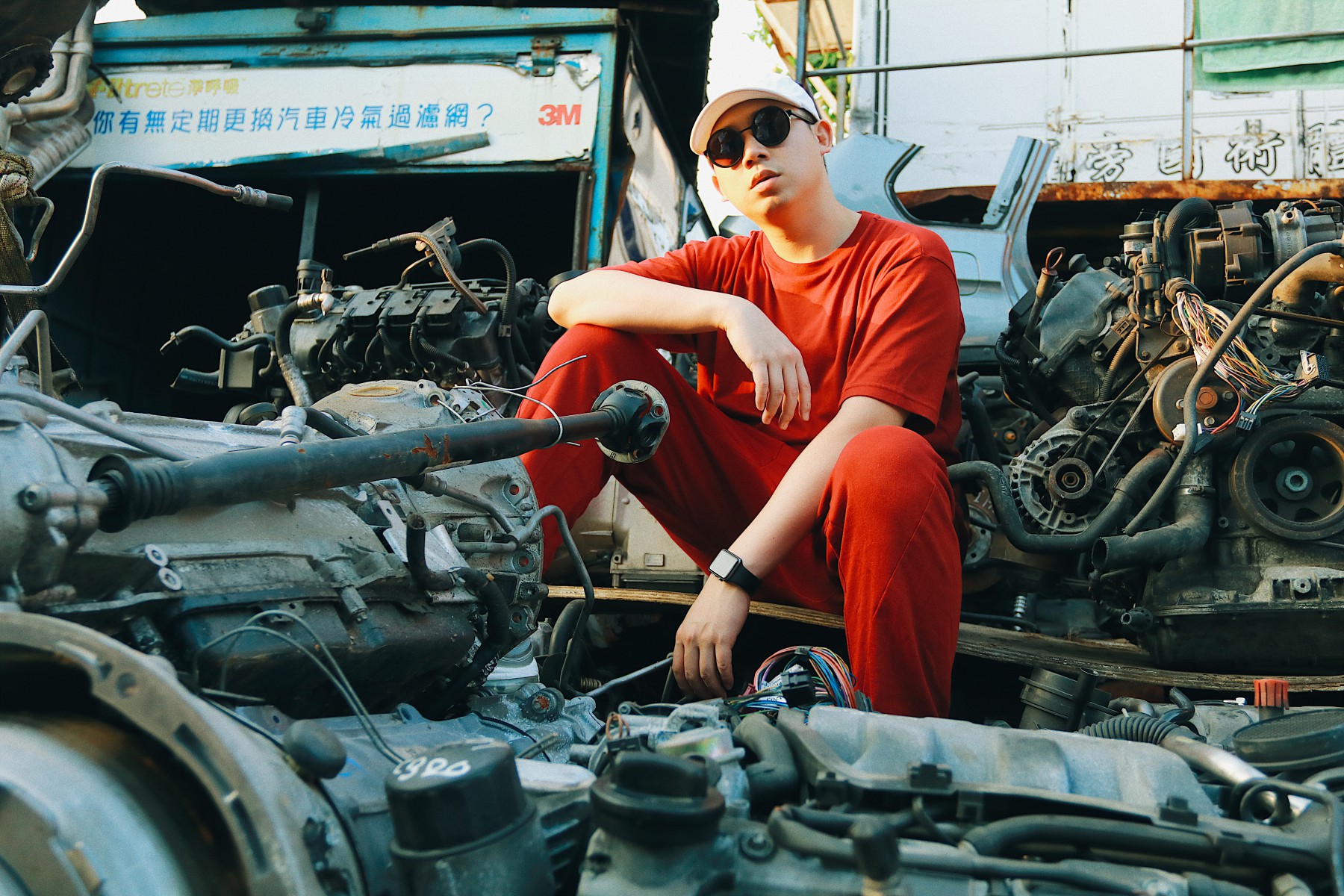 FREE EVENT! All are welcome.
More information to Bambägga and concert tour here.
BABMBÄGGA Discography/Album:
2005 Der Bägga hat gerufen! (self released)
2008 Zwieback (self released)
2010 Alarmstufe Brot (self released)
2012 Laib & Seele (Pyromusic)
2017 Brotlose Kunst (Pyromusic)
Links:
bambägga.de
Bambägga Facebook
Bambägga Youtube
MastaMic Discography/Album:
2011 The New Hop Mixtape
2012 Justice Is What I Rap For
2013 流行反擊戰
2015 Masta Rhyme
2018 MASTERPIECE