Back to Basics: Accounting & HR Payroll with Cloud Automation
Back to Basics: Accounting & HR Payroll with Cloud Automation
About this event
Managing your business finances and staff form part of the key building blocks when running a business. With the changing Asia workforce landscape, people are becoming more focused on the employee experience, dependent on technology and have shown a growing interest in the gig economy.
These changes have sparked interest for many small and medium-sized enterprise owners. As they have created both challenges and opportunities for their businesses and current workflow processes.
As we move towards an e-society business stand to further increase productivity and revenue by leveraging the cloud opportunity. But how can I go about selecting the right cloud tools to enable me to do that? What are the areas of opportunities for me to automate my business? And how do I solve my existing backend pain points?
Come join us for this webinar and gather new insights from the experts!
活動詳情 Details :
日期 Date 22 July 2021 (Thursday)
時間 Time 16:00 - 17:30
語言 Language 英文 English
本次活動僅提供線上參與選項。Only online participation is available.
活動流程 Rundown :
16:00 – 16:15 活動開始 | Opening
16:15 – 17:15 嘉賓演講、現場討論及問答環節 | Speaker sharing, Panel Discussion & Q&A section
17:15 - 17:30 活動結束 | Closing
演講嘉賓 Keynote Speakers:
Christian Antono, Xero - Strategic Partnerships Manager, Asia
Gordon Ng, Talenox - Jolly Good CEO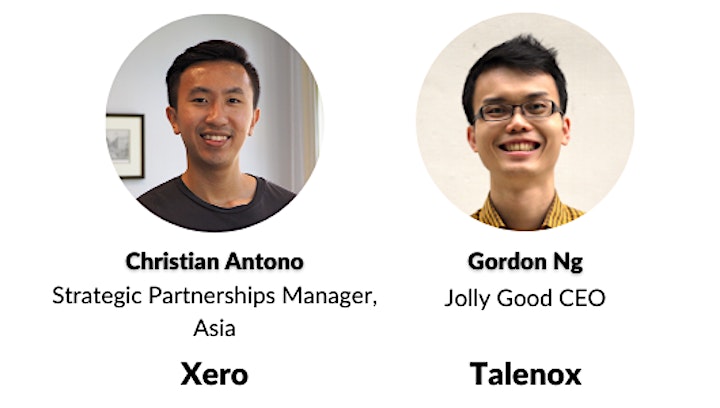 *參加是次講座的參加者將自動免費成為 HKEBA 會員並收到本會經電郵發出的會訊*Participants that join this seminar will be automatically members of HKEBA and may receive email newsletter.
贊助機構:
Hong Kong Wireless Technology Industry Association
Hong Kong Internet & eCommerce Association
Hong Kong Retail Technology Industry Association
Hong Kong Exporters' Association
Hong Kong Retail Management Association
Innovative Entrepreneur Assoication
Hong Kong Information Technology Joint Council
Hong Kong Information Technology Federation
Communications Association of Hong Kong
Hong Kong Association of Interactive Marketing Limited
The Association of Cloud and Mobile Computing Professionals Limited
Information Systems Audit and Control Association
Hong Kong Computer Society
Hong Kong Science and Technology Parks Corporation
SME Global Alliance
Hong Kong Software Industry Association Limited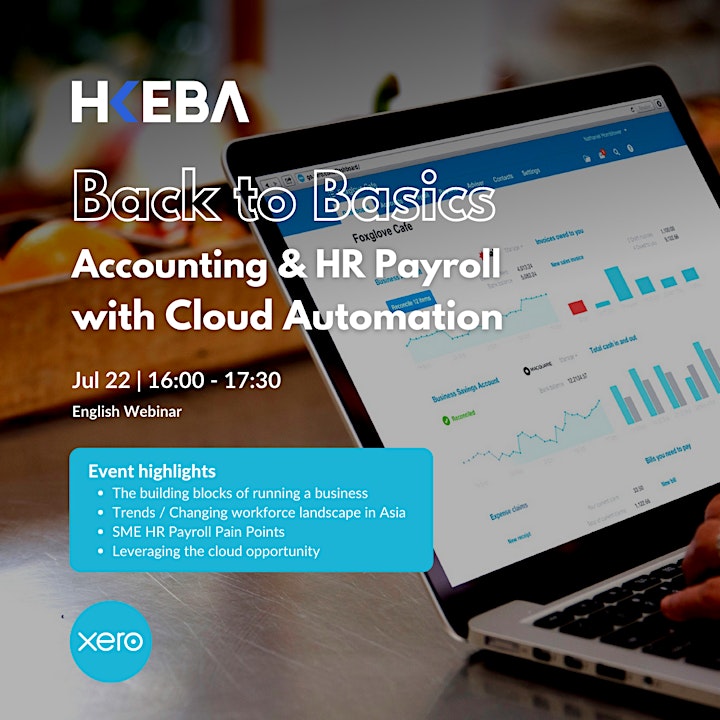 Organiser of Back to Basics: Accounting & HR Payroll with Cloud Automation
Hong Kong E-Commerce Business Association (HKEBA) is a non-profit organization aiming to build a world-class e-commerce industry in Hong Kong by educating and promoting the latest digital transformative technologies, online and offline omni-channel commerce services, and software technologies to the Information Technology sector and corporations.