Description
Back strap weaving is an ancient weaving wisdom. To let kids to try out, we made use of modern technology to make some weaving tool with adorable outlook. So they can experience the fun of weaving and weave a bracelet easily. And they can even bring the tools back home and create more.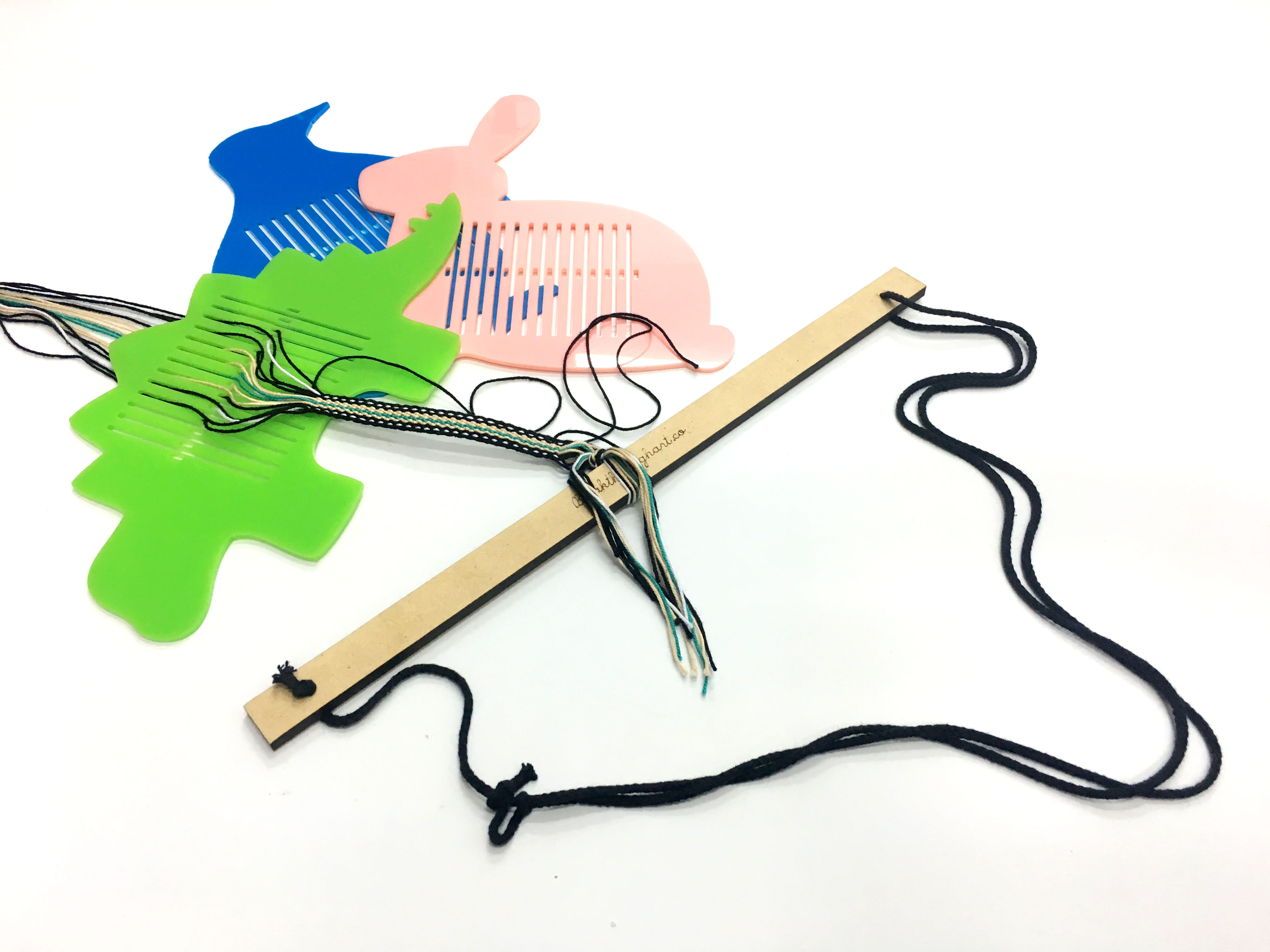 You will learn:
the wisdom of back strap weaving

basic weaving techniques

the idea of making tools by using laser cutting machine

eye-hand coordination and patience
Preparation:
No prior knowledge needed
Target: 6+ kids / teenage / adult
Fee: HK$380 (Bracelet + 1 set of custom back strap weaving tools)
Duration: 2hrs per section
No. of Participant: Maximum 5 individual per section
Enrollment:
MakerBay reserves the right to change the class instructor for courses or individual private lessons as deemed appropriate or necessary. MakerBay is not required to provide prior notice for such arrangements.
Requests to switch courses or skip course levels will be subject to MakerBay's assessment and course availability.
Class Cancellations:
For classes cancelled due to unexpected public health warnings, i.e. swine flu, MakerBay will try to accommodate the majority with makeup classes but with no guarantee.
Classes will not be cancelled during AMBER or RED rainstorm signal.
For classes cancelled due to severe weather conditions, such as Typhoon 8 or above, or BLACK rainstorm signal, MakerBay will try to make accommodate the majority with no guarantee.
Classes will not be cancelled if weather signals for Typhoon 8 or Black Rain are lowered four hours before the scheduled start time of the class
USE OF IMAGES & VIDEO
Workshop attendees are permitted to film themselves/friends/fellow participants (with permission) during the practical phases of the workshop for their own personal use / social media etc.
MakerBay reserves the right to take photographs or videos during the operation of any workshop or part thereof and to use the resulting photography in whole or in part for promotional purposes, including, but not limited to: advertising and publicity both in print and electronic media. By signing a workshop/class with MakerBay, participants agree to allow their images to be used in such promotions; participants who prefer that their image not be used are asked to identify themselves to the MakerBay at the commencement of the workshop.