About this Event
感謝大家踴躍參加!「手捏白泥茶杯工作坊及茶席品飲分享會 (B) 」名額已滿!仍然有興趣報名參加工作坊的人士將列入候補名單,若有空出名額,我們將會盡快通知你!
The "White clay tea cups pinching workshop + Tea-tasting (B)" is fully booked. Thank you for your support! If you are still interested to join the workshop, please register and you will be placed on the waiting list. We will contact you as soon as possible when places become available!
==============================================================
是次工作坊梨木製陶所兩位陶藝家會教導大家運用手捏陶土的技巧,利用白陶泥作為媒介,讓參加者學習親手製作一對小茶杯;最後,歡迎每位參加者邀請一位朋友,在後來的茶席分享會上用上自己的製成品,一同體會茶的滋味。
In this workshop, two young HK-based ceramics artists Ryan Hui and Wy Lee from TOKI NASHIKI, will teach participants how to pinch tea cups with white clay. After finishing the tea cups, participants will be invited to join Part II and bring a friend of them to the tea-tasting session, to share the joy of tea-tasting with their own works.
Session A: #
Part I: 31/5 (日) 10am - 1pm*
Part II: 5/7 (日) 2pm - 3pm
Session B: #
Part I: 31/5 (日) 2:30pm - 5:30pm*
Part II: 5/7 (日) 4pm – 5pm
# 參加者需要同時出席工作坊和茶席分享會。而在茶席分享會中,參加者亦將需要帶一位朋友一同出席,體會茶的滋味。
# Participants are required to attend both the Part I workshop and Part II tea-tasting. In Part II tea-tasting, participants are also required to bring a friend of their own to join the tea-tasting together.
*第一日的工作坊完結後會有一個30分鐘的導賞團,帶領參加者參觀同期舉行的展覽「肆樂 — 草人木」。
*Part I of the workshop will be accompanied by a 30-minute guided tour, which introduces the concurrent exhibition "In Harmony: The Way of Tea" to participants.
地點 Venue:灣仔茂蘿街 7 號 3 樓展覽空間 3/F Exhibition Area, 7 Mallory Street, Wan Chai
名額 No. of Participants:每節10人 10 per session
語言 Language:粤語 Cantonese
費用全免 Free of charge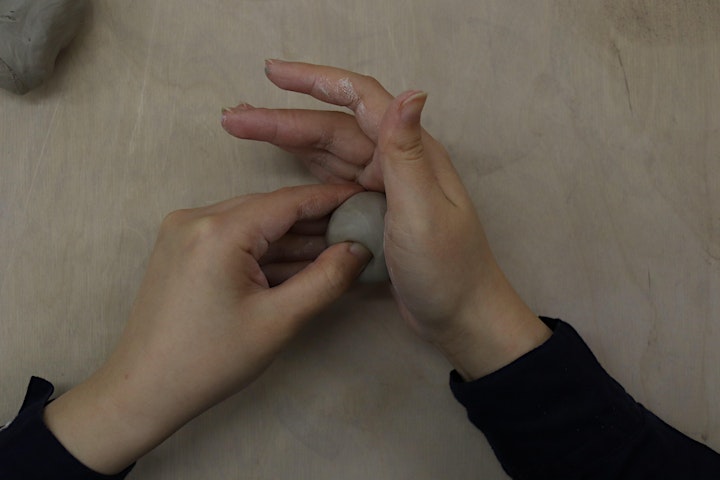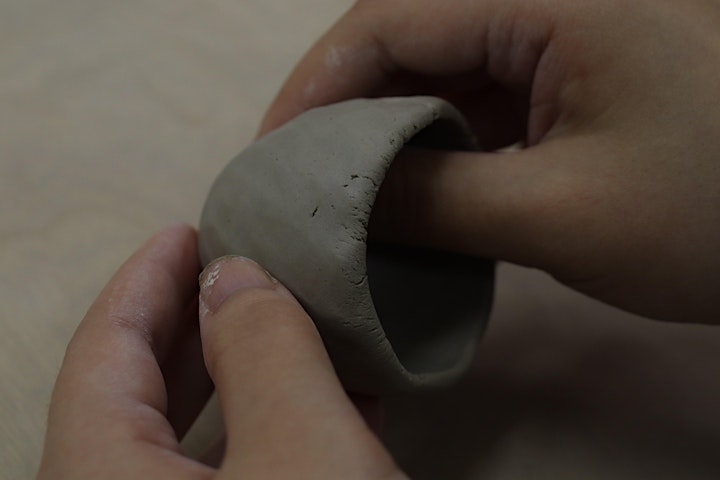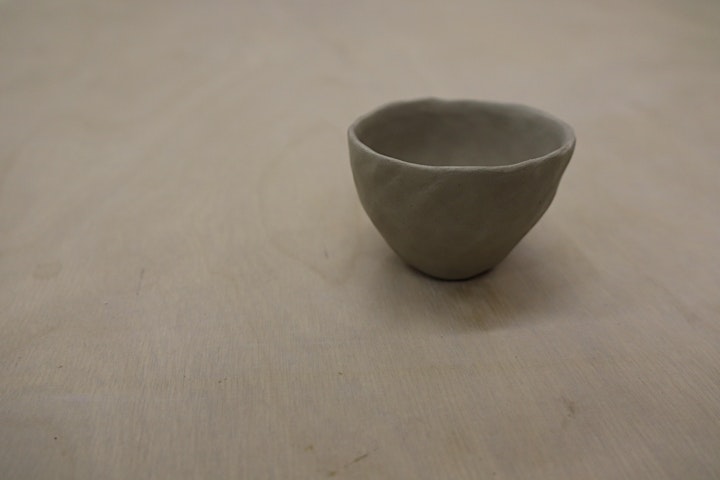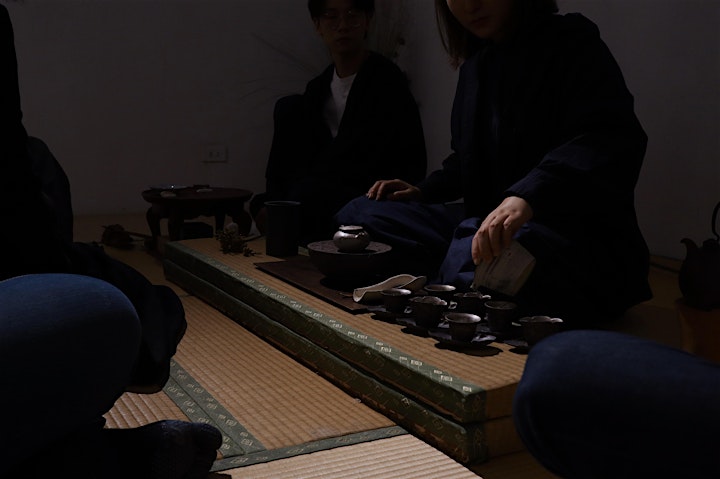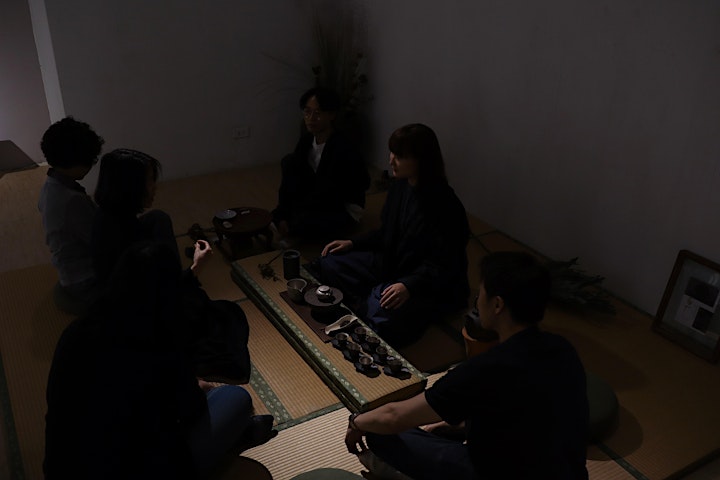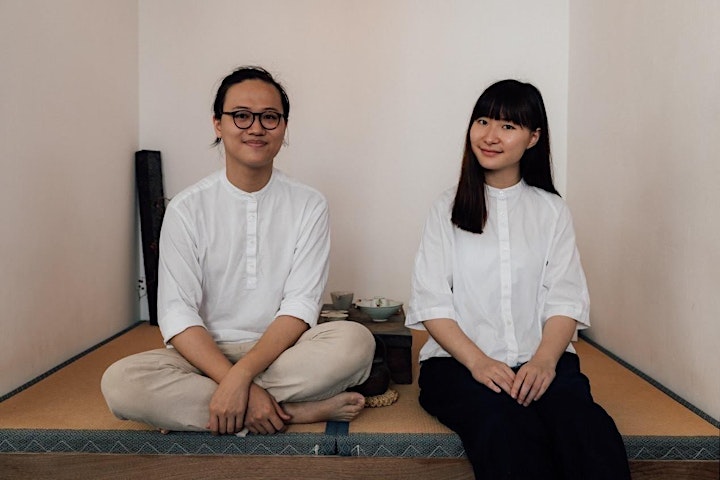 關於梨木製陶所
由香港新晉陶藝家許俊傑 Ryan Hui 及李穎儀 Wy Lee 於香港成立的陶藝工作室,二人分別於 2015 年及 2016 年畢業於香港浸會大學視覺藝術院,並在同年初春成立梨木製陶所,着重以陶瓷為媒介,創作實用器物。二人認為器物創作存在於藝術與設計模糊的界線之間, 梨木製陶所以此為切入點,重新思考自身對當代陶藝的理解與定義,創作出以生活為本、能經歷時間的器物作品。梨木製陶所曾於香港文化博物館、京都 Kyoto 27、台北 無事生活、景德鎮陶溪川美術館、廣州 103 Gallery 及珠海無界美術館等地參與並策劃多次聯展及個展。
About TOKI NASHIKI
Ryan Hui Chun Kit and Wy Lee Wing Yee, a pair of rising new talents in the local art scene who work as a group namely "TOKI NASHIKI". Graduated from the Hong Kong Baptist University with a Bachelor degree in 2015 and 2016, the duo formed their ceramic studio in the same year. They focus much of their effort in the creation and promotion of functional wares handcrafted in ceramics, based on a strong belief that the goodness in life can be appreciated through the making and usage of functional pottery. Since 2016, the duo has been actively teaching ceramics and holding exhibitions both locally and abroad, such as "AISUMICHA Glaze" (2017) which showed a range of ceramic wares coated in a special blue-green glaze that was newly invented by them. They often work collaboratively with other professionals specialising in different fields including dessert chefs, tea masters and flora masters, in order to extend their creative boundary and broaden their audience range.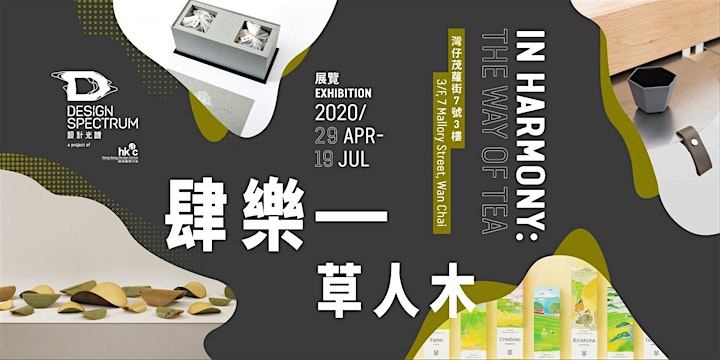 展覽「肆樂 — 草人木」
About the Exhibition - "IN HARMONY: THE WAY OF TEA"
「 肆樂:草人木」以日常的品茶文化為主軸,從簡單直接的包裝及茶具設計到文創產品,及反思深厚的茶道禮儀與生活應用到共享概念也涉獵其中。透過這些,我們更能了解茶與大自然如何薰陶大眾,並展示我們對茶的文化記憶和底蘊。
"IN HARMONY: THE WAY OF TEA" focuses on everyday tea-drinking culture, from the simplicity and directness of the packaging and teaware design to the ceremonial set-up which has an almost meditative effect on those taking part. On display are designs that show us how to understand and feel the "way of tea" through its cultural memory and countless underlying thoughts.
日期 Date :29/4/2020 - 19/7/2020
時間 Time :10:00 - 19:00
地點 Venue:灣仔茂蘿街 7 號 3 樓 301 - 307 室 Room 301 - 307, 3/F , 7 Mallory Street, Wan Chai
費用全免 Free of charge
關於設計光譜
設計光譜是香港設計中心(HKDC)推出的全新項目,旨在推動社區培養好設計文化。設計光譜設於灣仔茂蘿街7號的二級歷史活化建築物內,透過舉辦全年展覽、交流、設計賞析及其他推廣項目,營造創新氛圍,同時為社會培育本地創意資本。作為HKDC面向公眾的獨特平台,設計光譜致力加強與來自本地、大灣區其他城市、東盟城市和海外合作伙伴的聯繫,同時推廣創意及文化旅遊。
關於香港設計中心
香港設計中心為於2001年成立的非政府機構,擔當香港特別行政區政府的策略伙伴,以推動香港成為亞洲區內享譽國際的設計之都為目標。公共使命是推動社會更廣泛和具策略性地運用設計及設計思維,為業界創造價值及改善社會福祉,旨在推動香港成為大灣區及亞洲區內的國際設計中心。
了解更多:www.hkdesigncentre.org
About Design Spectrum
Design Spectrum is a new initiative by Hong Kong Design Centre (HKDC) to foster a good design culture in the community. Located in a revitalised cluster of Grade 2 historic buildings at 7 Mallory Street, Wan Chai, Design Spectrum features year-round exhibitions, exchanges, design appreciation and other promotion programmes to cultivate a creative atmosphere, while nurturing local creative capital. It serves as a unique public face for HKDC to strengthen linkages with the community and partners locally, in other cities of the Greater Bay Area, ASEAN cities and overseas, and contributes towards creative and cultural tourism.
About Hong Kong Design Centre
Hong Kong Design Centre (HKDC) is a non-governmental organisation, and was founded in 2001 as a strategic partner of the HKSAR Government in establishing Hong Kong as an international centre of design excellence in Asia. Our public mission is to promote wider and strategic use of design and design thinking to create business value and improve societal well-being, with the aim of advancing Hong Kong as an international design centre in Greater Bay Area and in Asia.
Learn more about us at www.hkdesigncentre.org