B Corp Workshop: Using Business as a Force for Good

Monday, 21 August 2017 from 13:00 to 16:00 (HKT)
Event Details
B Corp Workshop: Using Business as a Force for Good
Many business professionals do not understand the power of B Corp yet it is the highest social and environmental performance standard to certify "Business as a force for good". Staying up to date on the latest global business trend is vital to your company success.
Over the past few years, Dr. KK Tse (Former management consultant and Co-founder of two B Corps in Hong Kong: Education for Good and Dialogue in the Dark) have taught a series of course for folks interested in leading companies to become B Corps.
The B Corp Certification and assessment process is a powerful way to measure & benchmark performance, communicate your company values, engage employees and join a supportive, passionate community. The assessment sets a very high bar for companies and highlights the best of the best when it comes to social, environmental and economic impact.
What's so powerful for the B Corp Workshop?
B Corp Workshop is a 3-hour intensive training, designed by Education for Good and B Corp Consulting Group* Hong Kong, to empower people who want to lead organisations through the B Corp certification and work with businesses connecting social values while creating economic values. The goal is to provide a succinct, step-by-step overview of the tools, resources, and best practices we have learned about B Corp.
The workshop is capped at 30 participants, you will get focused, action-oriented training to grow your expertise. We will show you exactly how to use B Corp assessment toolkits to evaluate companies' performance, drive business results and keep you on the leading edge of changing business trend.
Who are those B Corp Leaders around the world?
The B Corp community is leading a global movement focused on using business as a force for good, and we want you to be a part of it. This B Corp workshop will cover everything you need to successfully join the community with companies like Patagonia, Kickstarter, Ben & Jerry's etc.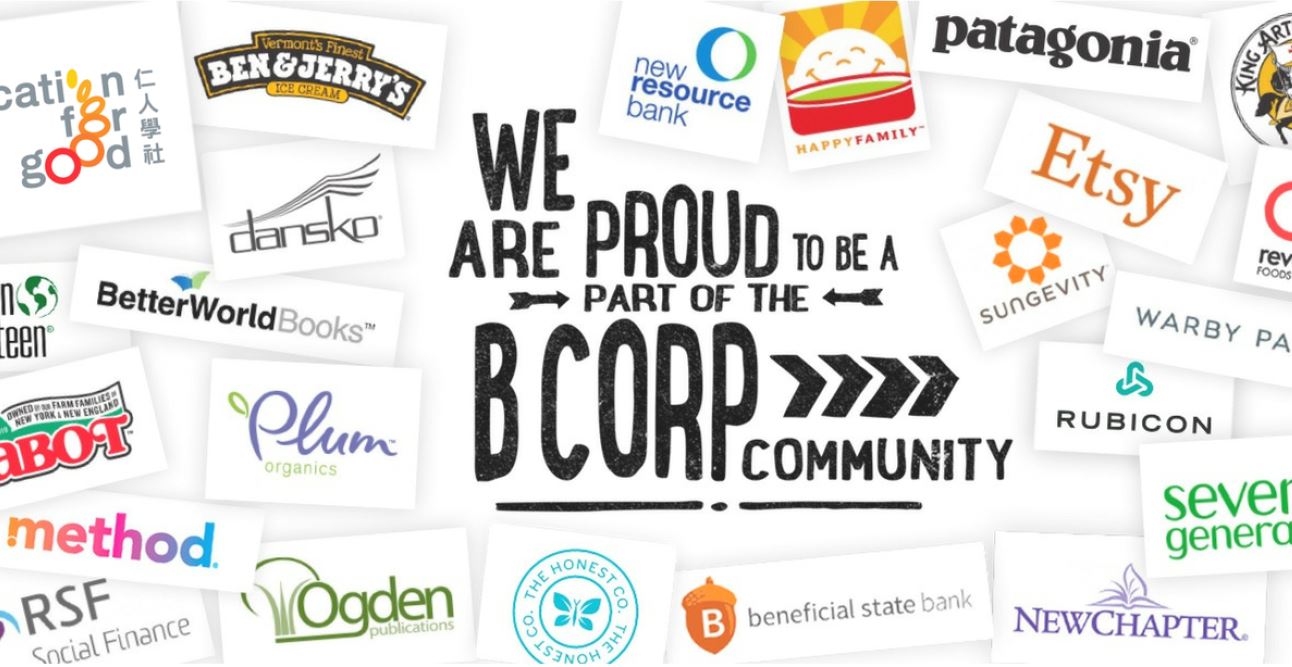 In 3 hours B Corp Workshop, you will be benefited from: 
Experienced expertise: co-founder of 2 B Corps in Hong Kong, Dr. KK Tse would instruct on how you could transform your business as a force for good

Customized assistance: B Corp consultants would confidently respond you to both high-level and detailed questions about the B Impact Assessment

Exclusive community: Network and engage with the existing B Corp consultants & community

Capacity: Use the B Impact Asses

sment as a lens to identify other client needs (e.g., helping motivate and engage employees, helping clients create their mission, vision, and core values)
Why B Corp Workshop from EFG?
We specialize in creating customized executive programs for businesses. We work with influential companies, top universities, and innovation intermediaries to tailor the programs to each organization's specific needs and objectives.
Who should join:
Interested in joining the B Corp community;
Seeking for international accreditation;
Dedicated to drive business as a force for good.
Date: 21 August 2017 (Monday)
Time: 1:00 pm – 4:00 pm (3 hours)
Venue: 8/F, The Wave (4 Hing Yip Street, Kwun Tong, Kowloon, Hong Kong)
Language: Cantonese 廣東話 with English materials 
Price: HK$500
Early-Bird Price: HK$350 (until 14 August 2017)
(All proceeds will be used for B Corp promotional and developmental purposes.)
**Upon registration, one session of free-of-charge B Corp private consultation (2 hours) will be offered. Comprehensive review on company's social and environmental impact will be conducted.
Press:
企業變革的七大趨勢(謝家駒)《信報》 http://startupbeat.hkej.com/?p=32002
共益企業(B Corps): 21世紀最重要的社會創新?(謝家駒)《經濟通》
http://www.etnet.com.hk/www/tc/seg/columnists_detail.php?columnists=educationforgood&newsid=1597

About Speaker:
Dr. K K Tse is cofounder of Education for Good and Dialogue in the Dark, both are certified B Corp in Hong Kong. KK is the Founding Chair of Hong Kong Social Entrepreneurship Forum and co-founder of Dream Impact and Good Lab. He has held senior executive positions in the Shui On Group before setting up his own management consulting company, K K Tse & Associates in 1992. He retired early from 2000 onwards and has been active in promoting social entrepreneurship in Hong Kong. He is the first member of the Ashoka Support Network in Hong Kong since September, 2007. Since 2010, Dr. Tse became a member of the Government-appointed Social Enterprise Advisory Committee.
About B Corp
Certified B Corporations meet rigorous standards of social and environmental performance, legally expand their corporate responsibilities to include consideration of stakeholder interests, and build collective voice through the power of the unifying B Corporation brand. As of July 2017, there are more than 2,221 Certified B Corporations from over 130 industries and 50 countries, representing a diverse multi-billion dollar marketplace. To learn more about B Corporations, visit: www.bcorporation.net
B Corp explanation in 1 minute
Unilever's CEO Paul Polman supports the launch of B Corps in the UK
Patagonia Founder, Yvon Chouinard, Remarks on Importance of Being a Benefit Corporation
*B Corp Consulting Group members including (not limited to):
Amanda Williams, Independent consultant Impact Investment
Freddy Law, Executive Director Education for Good
Garrick Lau, Deputy CEO Junior Achievement
Imbert Fung, ex-Director Kayak and Expedia
James Chan, B Corp Researcher & Editor Education for Good
Janet Yeung, Founder Ogilvy CommonHealth Mind Resource
John Sayer, ex-Director Oxfam
KK Tse, Cofounder Education for Good
Marina Wong, Former Partner PwC
Natalie Chan, ex-Director of Group Sustainability Hong Kong & Shanghai Hotel
Peggy Chan, ex- Asia Pacific Head of Operational Risk HSBC
Rebecca Yung, Chair Social Enterprise Summit & Golden Age Foundation
Scott Taylor, Manager of Communication & Engagement Swire
Wander Meijer, Director Asia Pacific GlobeScan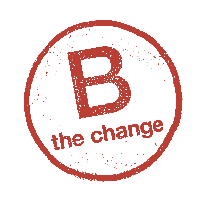 --
共益企業工作坊: 聯繫社會價值,創造商機
迎接席捲全球的商業模式
很多商界專業人士都不了解共益企業(B Corp)的威力,但它最能夠做到"營商行善", 達最高社會和環境評價標準。與時並進,了解全球的商業發展趨勢對你公司的成功非常重要。
過去幾年,謝家駒博士(前管理顧問及香港兩個共益企業「仁人學社」及「黑暗中對話」的聯合創始人)已經為不同公司講授了一系列有關如何成為共益企業的課程。
共益企業認證和評估過程對於衡量和測試成效、傳達您公司的價值觀、招攬員工及造就一個互相關懷的社區有著莫大的作用。該評估工具為企業樹立一個極高標準,確保社會、環境和經濟影響方面突顯出最好效果。
為何共益企業工作坊會有如此影響力?
共益企業工作坊是由仁人學社和「共益企業顧問團」* 設計的3小時密集培訓,旨在為想要通過共益企業認證的管理人員或有意通過連繫社會價值創造商機的企業提供協助。我們的目標是讓參加者簡單扼要地了解有關共益企業諮詢的工具,資源和最佳實踐。
該研討會限於30位參與者,您將獲得貼身、以行動導向的培訓,以增加您的專業知識。我們將向您展示如何使用共益企業評估工具來評估公司的業績,推動業務成效,並使您處於不斷變化的商業趨勢的前沿。
有什麼共益企業家會參加這次活動?
共益企業社群正在牽起一個全球運動,專注於將業務用作良好的社會力量。我們希望您成為其中的一份子。共益企業工作坊將提供所需的一切,好讓您與Patagonia、Kickstarter、Ben&Jerry等公司建立聯繫。
在3小時的共益企業工作坊中,您將獲得:
豐富的專業知識:香港兩家共益企業的聯合創始人謝家駒博士將會指導您如何將您的業務轉型營商為善的企業

貼身的諮詢服務:共益企業的顧問將會針對您有關共益企業評估的問題作出詳細的回答

良好的人脈:協助您融入共益企業的團體,與共益企業的顧問建立良好的關係

更遠大的目光:利用共益影響評估來識別其他客戶需求(例如,幫助激勵和招攬員工,幫助客戶創建他們的使命、願景和核心價值觀)
為什麼來自仁人學社的研討會?
我們專注於為企業創建定制的管理培訓課程。我們與具影響力的公司、頂尖大學和創新中介機構合作,根據每個組織的具體需求和目標來定制計劃。
如果您的公司符合以下條件,請加入我們:
有興趣與共益企業建立聯繫;

尋求國際認證;

致力於推動業務發展,締造社會創新。
日期:2017年8月21日(星期一)
時間:下午1時至4時(3小時)
地點:The Wave 8樓 (香港九龍觀塘興業街4號)
語言:活動會以廣東話進行
價格:HK $ 500 早鳥入場費:HK $ 350(至2017年8月14日)(所有收益將用於共益企業促銷和發展用途)
申請:https://www.eventbrite.hk/e/36511723548
* *註冊後,將提供免費B Corp私人諮詢(2小時)的一次會議,並對公司的社會和環境影響進行全面審查。
**若您即場購買< B Corp Handbook: How to use Business as a Force for Good>by Ryan Honeyma,則可享有9折優惠
作者Ryan Honeyman與超過100家B公司CEO和高級管理人員有著緊密的合作關係,以分享他們的技巧,建議和最佳的辦法去建立更好的業務,以及如何滿足共益公司認證的嚴格的標準 ,並享受其好處。本書提供了各種商業案例作為參考,協助提高您的社會和環境績效。此外,這本書提供了一個快速入門指南,介紹了您的公司如何能夠加入一個追求利益但同時渴望改變的社會創新企業群體。
媒體報導:
企業變革的七大趨勢(謝家駒)"信報" http://startupbeat.hkej.com/?p=32002
共益企業(B Corp):21世紀最重要的社會創新?(謝家駒)"經濟通"http://www.etnet.com.hk/www/tc/seg/columnists_detail.php?columnists=educationforgood&newsid=1597
關於講者:
謝家駒博士是 「仁人學社」和「黑暗中對話」的聯合創始人, 該兩家公司都是認證的共益企業。謝家駒博士是社會創業論壇創會主席、好單位及夢創成新的聯合創始人。於1992年創辦了謝家駒管理顧問公司,為香港多間知名企業如中華電力、偉易達、大昌行,聯想集團等提供服務。出任瑞安集團高層管理職位長達十年,曾任職瑞安投資有限公司總經理。
關於共益企業:
符合資格的共益企業對社會及環境的影響嚴格的審查,合法地擴展企業的責任 (包括顧及持分者的利益,透過連結眾多共益企業品牌)。於2017年7月,已經超過2,221家符合資格的共益企業散佈於130 個行業及50 個國家,代表著一個多元化的億萬市場。若想要知道更多關於共益企業的資訊,請瀏覽:www.bcorporation.net

後續安排:

榮獲共益企業認證的東九龍創意及文化重鎮 The Wave,將會當天下午4至6時分享認證心得,歡迎與在場企業行政人員交流。
任何合作及疑問:James Chan
(電郵:james.chan@education-for-good.com 或致電 6235 0919 )
When & Where

8/F, The Wave
4 Hing Yip Street
Kwun Tong
Kowloon
Hong Kong SAR China

Monday, 21 August 2017 from 13:00 to 16:00 (HKT)
Add to my calendar
Organiser
Education for Good(EFG) is a social innovation consultancy. We partner with companies and organizations to help nurture and scale social innovations. We focus on three areas: leveraging B Corp certificates to transform business as a force for good, using Lean Startup methodology to grow innovation teams and educating public about social innovation.
We nurture people a cross-sector collaboration mindset, equip them with entrepreneurial skill sets and a sense of purpose. We believe that social innovation can be applied to any companies or organizations to tackle business and social challenges. We donate no less than 1/3 of our profit to foundations to support social entrepreneurship development. EFG is a certified B Corp.