Facial Reflexology - natural healing and traditional method to rejuvenate, lift-up, and take care of your face and soul at ease
About this event
LOCATION
Room B, 21F Yiuga Factory Building, No.62 Victoria Road, Kennedy Town, Hong Kong Island
DESCRIPTION
Facial Reflexology has been existing in our history over thousands years. Yet, the concept of reflexology applied from the face has never been spotlighted unlike foot reflexology. However, the trend is changing thanks to our conscious attitude toward natural remedy, natural healing and re-evaluation of traditional medicine systems. Especially during the time of "A Mask on the Face" time, the benefit of Facial Reflexology needs to be more experienced and it can promote one's own Well-Being.
In this workshop, basic principles of Facial Reflexology will be explained in a practical manner. You will be guided to one of the most effective methods of Facial Reflexology and experience the powerful method with your own hands. During this workshop, you will also have a chance to learn how to rejuvenate, lift-up and take care of your face & soul with ease.
The workshop's content consists with modern neuro-brain anatomy, Ayurveda and other Eastern and Latin American traditional medicine systems. Yet, no previous experiences or knowledge is required as the program is made for those who are curious about the power of holistic and natural healing.
WHAT WILL YOU LEARN?
Introductory Principles of Facial Reflexology
Health and Mind Balancing Method with Facial Reflexology
Face Lifting Techniques
How to Make Your Massage Oil in Your Kitchen
WHAT WILL YOU TAKE HOME?
Knowledge & Sense of Happiness
Kitchen Based Massage Oil
HKD 200 Voucher for an initial consultation & treatment with Mariko
WHAT TO BRING?
Pen/Paper (iPad etc)
Hand Sanitiser (Recommended)
Makeup Remover (Optional - If you wish)
Your Own Face/Body Massage Oil/Cream (Optional - If you wish)
As we are going to touch your own face, we recommend you to join the workshop without makeup, or come with minimum makeup/sunscreen or take them out before hands-on practice.
CANCELLATION POLICY
We will confirm your seat(s) once all fees are received.
Deadline for any cancellation request is 7 days prior to the start time of the class.
All fees will become non-refundable after the deadline.
Cancellation requests should be made in writing at least 7 days prior to the class for any refund to be made back to your account.
Length of class: 2 hours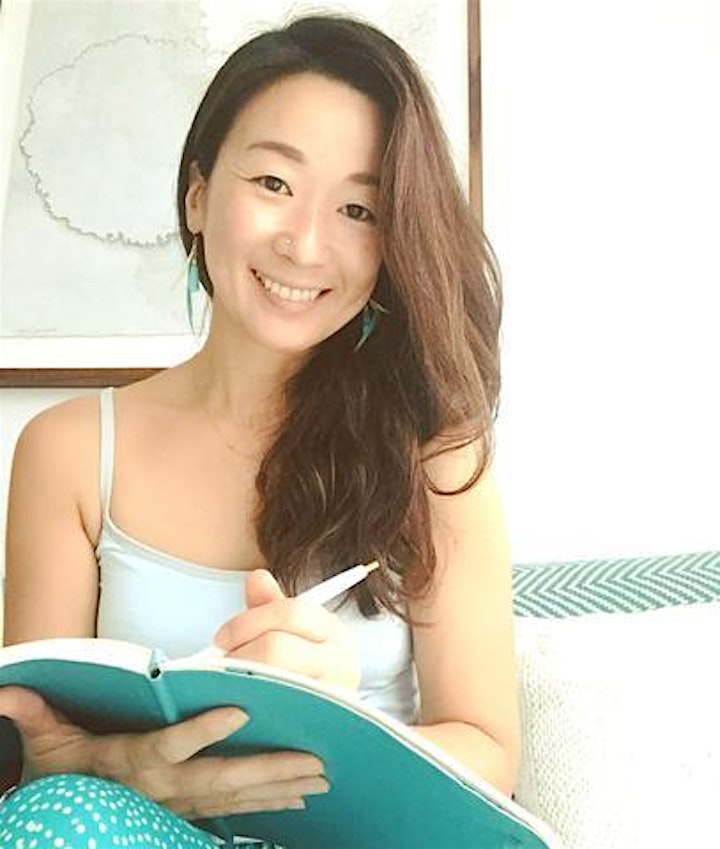 "FACE is a Mirror of Your Body & Mind. Facial muscle and body muscle are All Connected. Our state of mind & body really Reflects on our face. Ever since I realised it, I have been studying from anatomy to healing methods in order to improve One's Quality of Life from inside and outside, not just moving the body through Yoga Asana or Qi Gong. I wanted to have a holistic approach toward Well-Being as well as Improving One's Body & Mind conditions. That's how I named my approach as FACE & SOUL. I am willing to share my masters' Wisdom, Experiences and the Light to the People who are seeking heart centred help." - Mariko Hiyama, Director MAITRI ASIA Limited - MARI Yoga FACE & SOUL
She always wished to work with her hands for people as she became more aware of the meaning behind of a Japanese word of - 手当て- "Treating/Healing People with Hands". She is grateful to have found her life-work as a Facial Reflexologist.
She is rewarded with diploma of Sorensensistem™ Facial Reflex Therapy including Dementia, Alzheimer and Parkinson Patients, Diabetes Patients and many other certificates for healing methods. Between her works as a Facial Reflexologist, she leads various Yoga classes and Qi Gong classes as a teacher. Her daily ritual is practicing Qi Gong as a moving meditation and get trained by a renown Qi Gong/Tai Chi/Martial Art Master in Hong Kong weekly bases. She enjoys heart-warming food, music, arts and traveling. She holds BA in Economics and Master in Entrepreneurship & Innovation. She has worked in the banking & insurance industry across Asia and Europe before she fully entered the healing world.