Join us as JL Finance Hosts Tommy Ip from Hollistic Business Consulting, the preeminent tax expert for Australians in Hong Kong.
About this event
Agenda
Resident vs Non-Resident (new 45 days rules)
Rental Properties ownership structures
Relocate/Repatriation to Australia
State Tax and Land Tax updates
Deceased Estates issues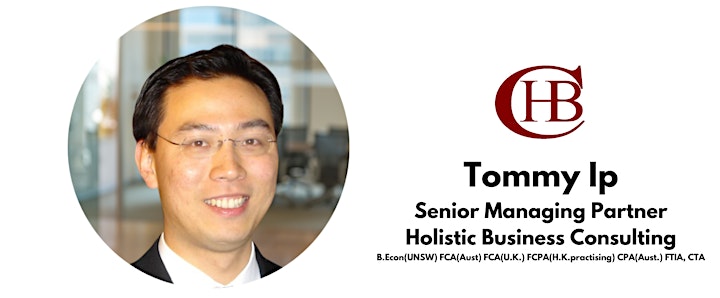 Tommy has over 21 years in practice experience providing Australian tax, audit and accounting solutions in Australia and Hong Kong. He now focuses on taxation and business management for clients covering a broad range of industries. Tommy specialises in Australian tax for expatriates, he has been invited to be a keynote speaker at many occasions, such as events oragnised by Australian Chamber of Commerce, Entrepreneur Club of Hong Kong, National Australia Bank, Colliers International, Australian Chinese associations, Hong Kong assets management, Engineer Australia, Federation of Australian Alumni Associations and of course at the CA tax seminar.
Tommy has been previously served as the co-chairman of the SME committee of AustCham Hong Kong and the Committee of CA ANZ Hong Kong Members Group.
Professional qualifications
Bachelor of Economics, University of New South Wales
Fellow member of the Institute of Chartered Accountants in Australia and New Zealand
Fellow member of the Institute of Chartered Accountants in England and Wales
Fellow member of Hong Kong Institute of Certified Public Accountant
Member of CPA Australia
Fellow member of the Taxation Institute of Australia
Chartered Tax Adviser of Australia
Registered Tax Agent in Australia
Community activities
Committee Member of Australian Chamber of Commerce's Finance, Legal and Tax Committee of Hong Kong
Past chairman of Australian Chamber of Commerce's SME Committee of Hong Kong
Past committee member of the Institute of Chartered Accountants in Australia (Hong Kong Group)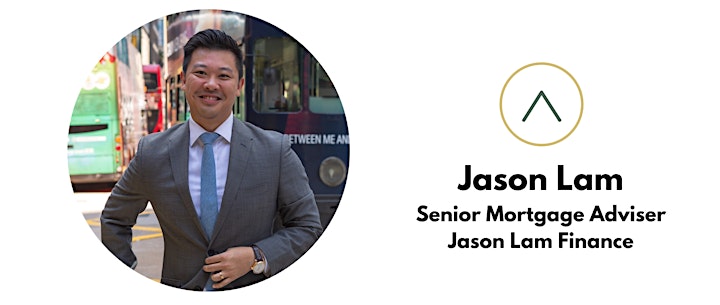 Headquartered in Hong Kong and Sydney, I am positioned to assist Australian Expats working and living abroad with their Australian mortgage needs. With the current lending environment in Australia it can be quite difficult to find a solution, and when it is found, can be quite overwhelming for expats. I am able to make this simple by navigating the lending landscape to match the right lender to each households specific needs and objectives.
We specialise in helping Australians who live and work abroad with their Australian mortgage needs.
Primary services provided include:
Relationship management
Finance for Australian property
Refinancing
Whilst we aim to satisfy your primary objective, we want to provide you with a holistic service by working with like minded professionals to provide the following services:
Property sourcing services
Foreign exchange services
Super, investment and personal insurance advice
Tax advice
Migration Services
SIV Investment
Utilities (gas and electric) connection
General Insurance
Organiser of Australian Tax Update and Planning
Jason Lam Finance was established specifically to service the Australians working and living in Hong Kong and across Asia. With 18 years of Australian banking experience in Australia and Hong Kong, and having covered retail & private banking; business & institutional banking including foreign exchange; super, investment and insurance, we are well positioned to assist with your financial needs.