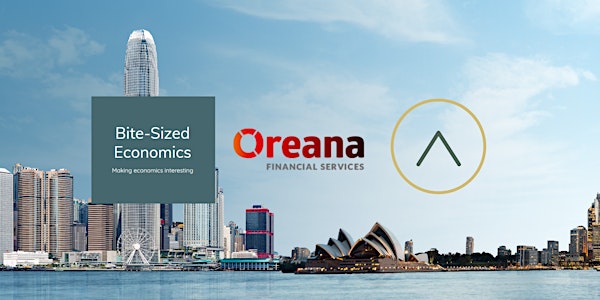 Australian Economic Update and Investment Strategies for 2022.
We are hosting Janu Chan (Economist at Bite-sized Economics) and Matthew Jones & Andre Mudigdo (Snr Advisors at Oreana Financial Services).
Refund Policy
Contact the organiser to request a refund.
About this event
Australian Economic Update presented by Janu Chan:
Rising inflation, capacity constraints and recovery from COVID-19-related restrictions has characterized the global economy in 2021. As the pandemic enters into its third year in 2022, some of these issues will remain key themes. But can we be more optimistic in 2022? Or are there more concerns we should be mindful of? Find out what you should be looking out for with regards to the economy and markets for the world and Australia for the new year.
Investment Strategies presented by Matthew Jones and Andre Mudigdo:
Living as an Australian expatriate has never been more challenging. From legislative changes to taxation issues which directly impact you, there is a lot to think about. Matt & Andre will present some financial planning considerations you can take advantage of, to make the most of your time overseas.

Janu has worked as a senior economist for over a decade, most recently with Westpac and St.George Bank. A big part of the job was communicating what was going on in the economy and financial markets, and working out what was going to happen.
She is the founder of Bite-sized Economics which is where she explores different ways in which economics can be delivered. The ultimate aim? To bring economics to light in a way which is going to be interesting and relevant to every day people.
Janu has a Business Degree in Finance and Economics from the University of Technology, Sydney and a Masters of Economics from the University of Sydney.

Matthew has over 10 years' of experience in financial services and brings to Oreana an in-depth knowledge of all facets of advisory, including wealth creation, risk management, superannuation, tax planning & succession planning strategies for individuals and families.
Matthew is a Senior Wealth Advisor at Oreana Private Wealth and is specialized in delivering comprehensive financial advice for expatriates throughout Asia and clients returning to Australia. Dual licensed in Australia and Hong Kong, and backed by an extensive technical background, Matthew provides goal focused strategic advice for clients in all circumstances.
Prior to joining Oreana, Matthew came from an independently licenced wealth creation and management firm based in Sydney. In this role, Matthew focused on delivering highly tailored and bespoke wealth creation advice to high net worth clients. Prior to this Matthew worked for Macquarie Bank in Sydney where he provided technical advice to financial advisors across Australia. In this role Matthew specialized in financial modelling and financial strategy analysis.
Matthew has dual degrees in both Financial Planning and Accounting. He is authorised under Oreana's Australian Financial Services License to provide advice on Australian investment, superannuation, retirement and insurance products & services, as well as being accredited with the Securities and Futures Commission to provide financial advice in Hong Kong.

Andre has more than 20 years of Financial Services and Banking experience having joined the industry in 1998. Over the course of his extensive career, Andre has undertaken both management and client facing roles, all of which have been centered on the provision of strategic advice to high net worth clients. Andre naturally fills the role of being his client's trusted advisor, and ensures all client's receive tailored financial recommendations, taking into account both the legislative landscape, as well as the investment tools available given the client's aspirations.
Prior to joining Oreana, Andre was most recently a Senior Financial Adviser at BT Financial Group (part of the Westpac Banking Corporation) in Sydney Australia. In this role, he provided holistic wealth management & strategy solutions to High Net Worth clients in Westpac's Premium Relationship Managed segment.
Andre holds a Masters of Commerce (majoring in Financial Planning) and a Bachelor of Economics. He is also designated as a Certified Financial Planner and is a member of the Financial Planning Association in Australia.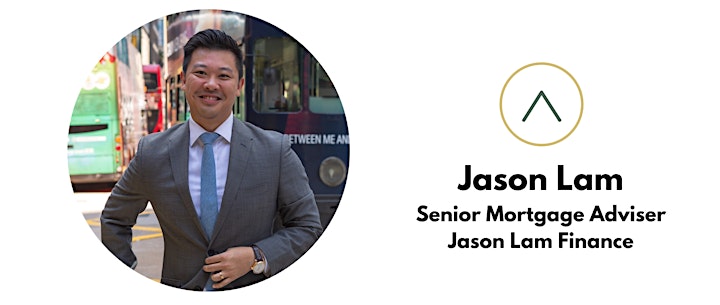 Headquartered in Hong Kong and Sydney, I am positioned to assist Australian Expats working and living abroad with their Australian mortgage needs. With the current lending environment in Australia it can be quite difficult to find a solution, and when it is found, can be quite overwhelming for expats. I am able to make this simple by navigating the lending landscape to match the right lender to each households specific needs and objectives.
We specialise in helping Australians who live and work abroad with their Australian mortgage needs.
Primary services provided include:
Relationship management
Finance for Australian property
Refinancing
Whilst we aim to satisfy your primary objective, we want to provide you with a holistic service by working with like minded professionals to provide the following services:
Property sourcing services
Foreign exchange services
Super, investment and personal insurance advice
Tax advice
Migration Services
SIV Investment
Utilities (gas and electric) connection
General Insurance