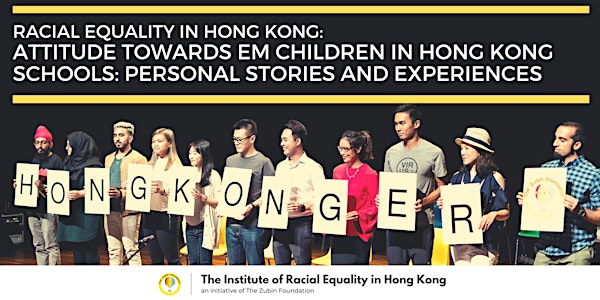 Attitudes towards EM Children in Hong Kong Schools: Personal Stories
[Lunch & Learn] Attitudes towards EM Children in Hong Kong Schools: Personal Stories and Experiences
About this event
In this webinar, you will hear firsthand from two parents and one student about their experiences in schools in Hong Kong. You will learn about the prevailing attitudes towards darker skinned races in Hong Kong, in public and private schools.
Details:
Date: Friday, 25 June, 2021Time: 1:00 pm - 2 :00 pm
Place: Webex Virtual Meeting
Speakers:
Opening Speaker: Catherine Husted, Allen & Overy
Moderator : Shalini Mahtani

Speaker:
Jessie Prudence Larbi
Jessie will speak about race and colourism.Jessie is half Chinese (Hong Kong) and half Ghanaian. She has been living in Hong Kong for a decade now with her single mum and younger sister. She has attended public local schools during that period and is currently studying journalism and political science at The University of Hong Kong.
Angela Kaur Baura
Angela will talk about race and religious ignorance and intolerance.
Angela is a journalist and content writer. She has three children who all attend private schools in Hong Kong. Their family are practicing Sikhs.
Syed M. Agha
Syed will talk about how, despite his best efforts, the local education system has worked against his children as non-Chinese speakers.
Syed is an entrepreneur and has two children in local primary schools. He is a Hong Konger from India.