Description
Are you curious about how to appreciate abstract art? And why does abstract art exist anyway?
Why are simple cuts or circles such as artworks by Lucio Fontana, Gerhard Richter, Cy Twombly can worth millions of dollars?
Is the commercial art world a giant bubble?
With these questions in mind, we are proud to invite the curator of Parkview Art Hong Kong - Franco Savadori to our Art Talk series to explore the intriguing topic of:
Why Abstract Art?
"Art Talk by Accidental Art" is a series of art events that presents multidimentional art-related topics. Past guest speakers include Chinese contemporary art master Mao Lizi and emerging German artist John Franzen. If you are interested in art topics and want to exchange your views with open-minded insider professionals, stay tuned on the art talk series!
Sign up Accidental Art newsletter at http://accidentalart.co
About the guest speaker
Franco Savadori has studied classical music at the Music Accademy "Giuseppe Tartini" in his hometown of Trieste, Italy. After his experiences as an orchestral musician, he became interested in art, starting a career as an art critic and curator of exhibitions for many artists of the North-East Italy. In the early 90s he started to work actively on the second market, as a broker, selecting artworks of famous Italian painters to a restricted clientele consisting of collectors of refined taste and art lovers. From the Italian market, he moved to the international one, concentrating his attention to European wide art panorama of the Twenteith-Century. He started to propose in Italy the PostWar artists of the French Abstract School (Abstraction Lyrique), contributing to grow the knowledge of that painters to the Italian public.
The talk will be hosted by the founder of Accidental Art in the form of Q&A.
Event Details:
Time:3pm-5pm, October 21, Saturday
Venue:Parkview Art HK, Upper G/F, Sunrise House, 27 Old Bailey Street, Central)
Price:HKD50 per person (Tea will be served)
Capacity: 20 people, first come first served
Language: English/Mandarin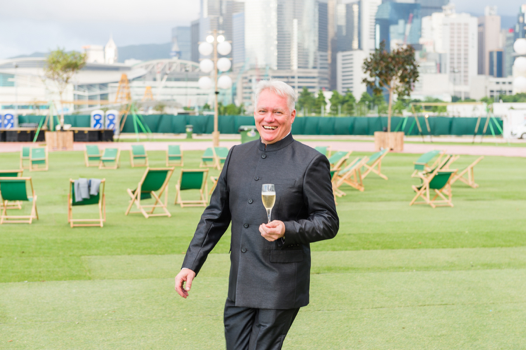 你是否困惑抽象藝術例如Lucio Fontana, Gerhard Richter, Cy Twombly該如何欣賞,如何解讀?
為什麼簡簡單單在畫布上割幾刀,或者是塗上紅色的圓圈會賣上幾百萬美金?
難道藝術市場真的是一場大的泡沫?
帶著這些問題,跟隨撞藝術的腳步一起來參加我們藝術講座系列之——
為什麼我們需要抽象藝術?
此次講座我們大力邀請了芳草地畫廊策展總監Franco Savadori,來與我們探討剛才前文提到的種種疑惑,帶你領略抽象藝術世界中的精神魅力。

Art Talk by Accidental Art 是撞藝術與城中有份量的藝術機構共同呈現的一檔多層次、多維度、有藝術感染力的座談活動。Art Talk系列至今的嘉賓包括中國當代藝術大師毛栗子和當代藝術實力新星德國藝術家John Franzen。如果你對藝術有自己的見解,並且想與我們邀請的嘉賓來一起探討藝術領域種種趣聞與故事,請持續關注我們的Art Talk系列。
活動場地:芳草地畫廊
芳草地畫廊是僑福集團在香港最新的藝術平台。成立於2013年,主要經營國內及國際當代藝術,並依託自身發展平台發掘具有潛力的青年藝術家。畫廊開設三年以來,同時在北京僑福芳草地、798藝術區、上海及台北均設有藝術空間,力求通過不同地域,不同文化特點的空間優勢為合作的藝術家提供不一樣展示及推廣平台。
香港芳草地畫廊的會客廳,明亮寬敞的環境,周圍被各種藝術品所環繞,一定能激發出你的藝術細胞享受其中。
主講嘉賓:Franco Savadori
香港芳草地畫廊策展總監,1961年出生在意大利城市的裡雅斯特。早年學習古典音樂,之後對藝術產生興趣轉而投身藝術領域專注藝術策展與評論。從90年代開始,Franco Savadori將重心轉移到藝術二級市場,並將自己的視野從意大利擴展至全球市場。工作範圍包括將20世紀有知名度的意大利畫家介紹給全球範圍內各大收藏家,另一方面向意大利市場推廣戰後法國抽象藝術家。
撞藝術創始人Candy Hou將會以一問一答的形式採訪嘉賓,涉及到的話題包括為何投身藝術行業,為什麼我們需要藝術與為什麼抽象藝術在現今如此大行其道。

活動詳情:
時間:10月21日下午3點至5點
地點:Parkview Gallery 香港芳草地畫廊 (Upper G/F, Sunrise House, 27 Old Bailey Street, Central)
價錢:港幣50每人
名額:20人,先到先得
語言:英語/普通話
*為了給每一位參與者一個輕鬆自如的環境,我們聯合北京新晉的茶類品牌-Musii Tea為大家提供私房茶,帶來一份茶香。