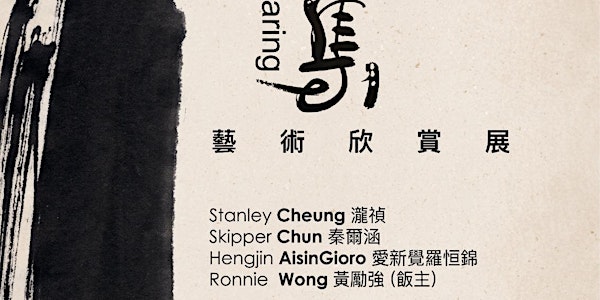 Art Appreciation Exhibition 藝術欣賞展
Chinese Ink Art Appreciation Exhibition
Date and time
March 19 · 10am - March 23 · 9pm HKT
Location
Fringe Club 2 Lower Albert Road Central, KOW Hong Kong
About this event
Art Group Limited presents an Art Appreciation Exhibition at the Fringe Club Hong Kong, showcasing a diverse range of artists who are masters of the Chinese art ink medium. The exhibition features the works of four talented artists: Stanley Cheung (Dragon J), Skipper Chun, Hengjin Aisin Gioro, and Ronnie Wong.
With their distinct styles and unique perspectives, each artist presents a stunning display of traditional Chinese ink art that transcends time and culture. From Cheung's dynamic and vibrant Chinese ink paintings to Chun's delicate and intricate floral and landscape compositions, each piece is a testament to the enduring beauty and skill of Chinese ink art.
Hengjin Aisin Gioro and Ronnie Wong's works add further depth to the exhibition, showcasing the versatility of the medium and the ways in which it can be used to capture a range of subjects.
This exhibition is a must-see for anyone interested in Chinese ink art or looking to expand their knowledge and appreciation of traditional art forms. Admission is free, so don't miss the opportunity to experience the beauty and skill of these talented artists at the Fringe Club Hong Kong.
PS. FREE Chinese Ink Bookmark from Heng Jin Aisin Gioro will be given for the attendees!