Description
Aquatic Bodywork Courses with Michael Hallock in Lanjaron Spain
Introduction to Aquatic Bodywork - 2 Days Course: Sep 11/12
Aquatic Basics - 6 Days Course: Sep 11-16
For many, aquatic bodywork is a long-awaited discovery. Floating effortlessly one returns to an experience of wholeness. Revealing our intrinsic peacefulness, joy, and interconnectedness, the experience forms part of "the more beautiful world our hearts know is possible".
In these courses, we learn the "Healing Dance" approach to aquatic bodywork which builds on its predecessor "Watsu" by integrating dance-like movement and amplfiying the sense of spaciousness, fluidity and grace.
Read more about: Healing Dance Aquatic Bodywork
Who Should Join?
Those who are touched deeply by the experience of floating, sometimes only by seeing it, know they want to share this gift with others. Natural caregivers, bodyworkers, dancers, yogis, artists and water lovers are often drawn to aquatic bodywork.
No prior learning is required. The courses are open to everyone regardless of previous background. As a foundation for aquatic bodywork, "Aquatic Basics" parellels "Watsu 1", and is often taken by Watsu students to refine and build on their technique.
With your background in Aquatic Basics you may want to continue to Module 2, Healing Dance Essentials. Together, these 2 modules form the basis for the 100 hour Healing Dance Spa Provider certification.

Read more about: Healing Dance Spa Provider Course
What will I learn?
Introduction to Aquatic Bodywork (2 days)
The first 2 days of Aquatic Basics serves as an Introduction to Healing Dance Aquatic Bodywork, a taster course for those who would like to learn the foundation for floating friends and loved ones, with the option of continuing for the full 6 days course.

Read more about: Introduction to Healing Dance

Aquatic Basics (6 days)
In Aquatic Basics you will begin by learning the essential skills to support and glide a receiver safely and artfully in the water. Throughout the week you will explore ample techniques to deliver a heavenly 45 minute session. In Aquatic Basics, you will also learn to free-float your receiver with the help of a flotation pillow, allowing you and your receiver more space and the possibilty for improvised bodywork.

What can I expect during the course?
Expect full and focused but spacious days with plenty of time floating and being floated. Most sessions begin on land with discussion and learning fundamentals. We sometimes share experiences in the circle and sometimes free dance to lighten up. The atmosphere is sincere but not too serious. ;) Basically we learn a lot, have fun, and are nourished both by giving and receiving. It is not unusual for these courses to stir emotions and catalise a healing process. With the support of the water and eachother, expect a joyful transformation to unfold.
How do I register & prepare?
Register here on Eventbrite by clicking on the TICKETS button above and choose your course and accomodation option. Spaces are limited. Once registered, you will receive the manual, further stay details and tips for making the most of the course.
Course Options

Introduction to Healing Dance Aquatic Bodywork (2 Days)

Tent - 250 euro
Shared Yurt - 270 euro
Shared Yurt with kitchen - 290 euro
Private Room - 350 euro
Includes 2 day course, daily meals, 2 night accommodation.
Aquatic Basics (6 Days)
Tent - 590 euro
Shared Yurt - 690 euro
Shared Yurt with kitchen - 740 euro
Private Room - 790 euro
Includes 6 day course, daily meals, 6 night accommodation
Cancellation Policy
In case of student cancellation, there is a non-refundable deposit of 50 euro which covers processing fees.
In the case of class cancellation by instructor, a full refund will be given.
Travel Arrangements
Armonia Retreat is located in Lanjaron, 1 hour by bus from Granada.
More details: Armonia Alpujarras

About the Instructor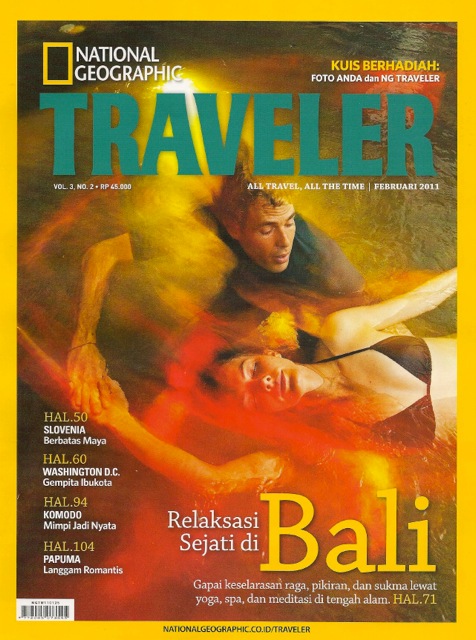 Michael received his first Watsu Aquatic Bodywork session in 1995 and experienced a depth of relaxation, peace, and connection he had never known before. It was love-at-first-float and an experience that propelled him into a life of healing work. Since then he has trained for literally thousands of hours in aquatic bodywork, yoga, and numerous healing modalities. In 2009 he studied with the pioneer of Healing Dance Aquatic Bodywork to become an instructor and has gone on to become one of the leading therapists and teachers of aquatic bodywork in Asia Pacific. His work was recently featured in National Geographic Traveller magazine. Michael is honoured to share this profound work, considering it as a gift for receiver and giver.
Contact
Event Organiser in Spain (Spanish & English speaking) - Anna Llimosina - Llimosina@gmail.com
Teacher (English & Spanish speaking) - Michael Hallock - InspiringRelaxation@gmail.com