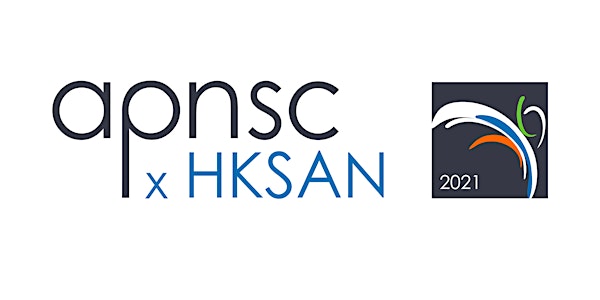 APNSC-HKSAN 2021 Main Conference America Package (AM of 1st-3rd Oct 2021)
Includes access to MORNING (AM) of Main Conference Days 1+2+3 (1st, 2nd, 3rd Oct 2021).
Refund Policy
Contact the organizer to request a refund.
About this event
Terms and conditions
All registration fees will be paid in Hong Kong dollars. Prices of other currencies are converted estimates subject to currency fluctuations. When you pay by a payment method that was not based in Hong Kong or not calculated in Hong Kong dollars, currency charges maybe incurred by your local banks.
APNSC-HKSAN 2021 registration fee includes access to conference sessions, and conference materials by days.
Access will not be given to the Conference until payment has been received.
Only one promo code can be applied for each ticket.
All early-bird registration fees must be paid by 18 August 2021 (Wed) 23:59 HKT.
All registration fees must be paid by 23 September 2021 (Thu) 23:59 HKT.
All regular registration payments must be received before the start of the Conference.
No refund of previously paid registration fees will be made upon cancellation of registration.
No changes in ticket type will be accommodated after payment. If delegates wish to change their registration category after payment, they should purchase a new registration ticket.
In case of discrepancy between the Delegate Registration Form and the Eventbrite ticket type in respect of the registration category, the Eventbrite ticket type shall prevail.
Completion of registration signifies acceptance of the terms and conditions.