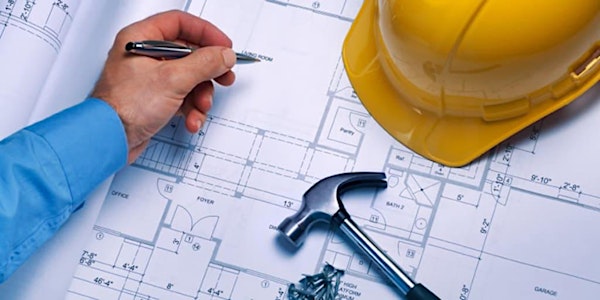 APC consultative training program (QS202109)
An intensive program to help you complete your APC written assessment, and to attend the final interview in 2022.
Refund Policy
Contact the organiser to request a refund.
About this event
For RICS pathways
Quantity surveying
Project management
Course period: 13 October - 29 December
Time: Wednesday sessions [7:30pm - 9:30pm]
CPD: 28 hours
Format: Mixed learning mode (Live online + F2F)
Language: Cantonese
Overview
With 12 x training sessions and 1 x one-on-one consultative session, our trainer will guide you through the APC process to complete the RICS assessment, to become a chartered surveyor of Quantity surveying and Project management.
This program covers the definitions of RICS APC mandatory, core and your optional competencies so you will understand how to demonstrate them in both of your written assessment and final assessment interview.
The dedicated consultants will support you through the assessment process. During the one-on-one consultative session, the trainer will advise you with the best practice and solutions for your Assessment of Professional Competence (APC).
Upon completion of the program your written assessment will be ready for submission and sit for the final interview.
Agenda
Module ONE - Wednesday, 13 October 2021
Module TWO - Wednesday, 20 October 2021
Construction technology & environmental services
Module THREE- Wednesday, 27October 2021
Design economics & cost planning
Module FOUR - Wednesday, 3 November 2021
Module FIVE- Wednesday, 10 November 2021
Day SIX - Wednesday, 17 November 2021
Module 6 – Commercial management
Day SEVEN - Wednesday, 24 November 2021
Module 7 - Quantification and costing
Day EIGHT - Wednesday, 1 December 2021
Module 8 - Contract practice
Day NINE - Wednesday, 8 December 2021
Module 9 - Contract administration
Day TEN - Wednesday, 15 December 2021
Module 10 - Risk management / insurance
Day ELEVEN - Wednesday, 22 December 2021
Module 11 - Mandatory competencies demonstration
Day TWELVE- Wednesday, 29 December 2021
Module 12 - Preparing for case study & final assessment
1-on-1 consulation
This 2-hour consulative session will be arranged upon completion of the training sessions. Basing on your draft of Summary of Experience (SoE) and Case Study, the trainer will provide customized advices on how to complete your written assessment and demonstrate your competenices in the Final Assessment Interview.
Learning objective
By completing this program, you will be able to:
Identify the requirements of the RICS APC assessment
Understand best practice for quantity surveying / project management (RICS's standard)
Explain the mandatory competencies in the Final Assessment Interview
Demonstrate high standard knowledge on the Core and Optional competencies in the assessment
Identify the areas which are needed to enhance
Evaluate forms of construction for various property types
Assess the practices & procedures of international QS
Prepare your Summary of Experience and Case Study for submission (written assessment)
Trainer
Dr. Stanley Chow
FRICS, FHKIS, RPS(QS), RCE(PRC), MAIQS, CQS
Ph.D, BSc(HON), MSc
Dr Chow has 25 years of experience in construction industry, especially in QS and cost control field.
He received the Ph.D. in Business Administration, Bachelor Degree of Science with Honours in Quantity Surveying and Master Degree of Science in Construction Management and Economics.
He achieved both of the Fellow membership of The Royal Institution of Chartered Surveyors (FRICS) and The Hong Kong Institute of Surveyors (FHKIS). He is also the Registered Professional Surveyor in the Quantity Surveying Division of Hong Kong Surveyors Registration Board (RPS(QS)) and Registered Cost Engineer of China (RCE(PRC)).
Dr Chow Honorary Awarded as Member by Invitation of Australian Institute of Quantity Surveyors (MAIQS) and Certified Quantity Surveyor (CQS) in 2018.
He has worked as the Chairman of Assessors of APC Final Interview Panels for RICS in Shanghai and Hong Kong for 15 years, and now he is one of the three RICS Licensed Assessor Trainers (LAT) in Hong Kong.
Enquiry
Peter Au
Email: pau@apc-development.com