This charity conference is about Autism and progressive ABA method, which is FREE for parents and open CEU credits for professionals.
About this Event
April is World Autism Awareness month, dedicated to increasing awareness about Autism Spectrum Disorder(ASD).
Autism Partnership (AP), one of the largest and most established Applied Behavior Analysis (ABA) service providers for ASD in the world, continues its efforts to spread awareness, promote acceptance, and ignites change through this meaningful online summit this April.
The charity conference will discuss topics that will make a difference to parents and their children with ASD, and will address the importance of early intervention, continuous training and ongoing support through the different ages in a child of ASD.
What is Autism?
Autism is a severe disruption of the normal development process and is often diagnosed within the first few years of life. Autism is viewed as a spectrum or a continuum of disorders, with varying degrees of severity and levels of functioning. The term Autism Spectrum Disorder (ASD) is frequently used interchangeably with autism. Diagnoses such as Asperger's Syndrome, Childhood Disintegrative Disorder, Pervasive Developmental Disorder, Autistic Disorder and Pervasive Developmental Disorders (Not Otherwise Specified) from DSM-IV are all included within the umbrella of ASD in DSM-5.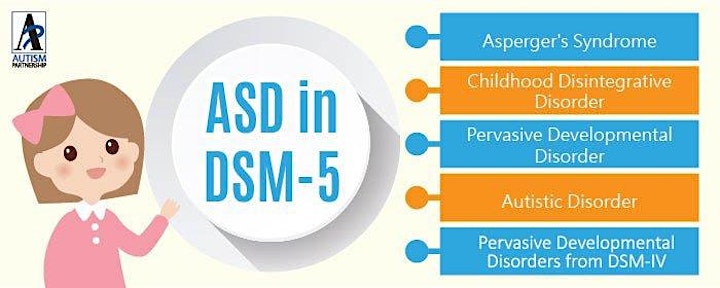 Symptoms
With the advancement in diagnostic tools, most children with autism can be reliably diagnosed by the age of 3, and earlier diagnosis is even possible for children as young as 12 months old. Parents are usually the first to notice peculiarities with their child's development that do not follow the typical norm. Some of these peculiarities noted by parents include sudden regression and onset of social aloofness and/or a lack of progress after the child has reached certain developmental milestones.
Although symptoms of autism vary from child to child, the core areas affected include: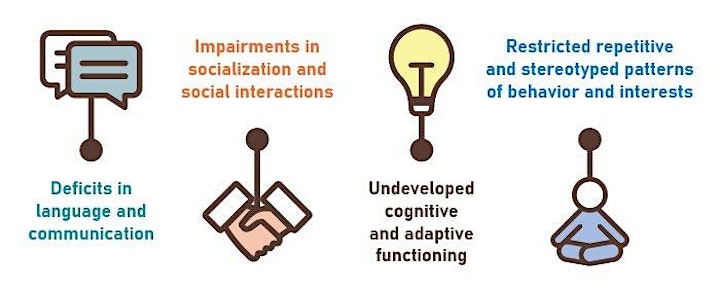 With the aim of spreading awareness of ASD and Quality ABA early intervention, this event focuses on:
Providing information and resources for communities to be more aware of ASD, promote acceptance, and be more inclusive in everyday life
Sharing insights on quality intervention and effectiveness of AP method (APM)
Listening to the different voices from parents of children with ASD and getting to know the progress they have achieved with APM