Description
Digital Marketing nowadays can be very complex and difficult to navigate.

Join this free event with ex-Googler and Digital Marketing Consultant Tina Goguia to learn best practices on how to:
get started with Digital Marketing
define KPI's
identify the correct online acquisition channels available for your start up.
Speaker Bio - Tina Goguia, Digital Marketing Consultant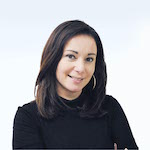 Tina has seven years of Digital Marketing experience and she is a former Googler and Facebook employee. Based out of their European headquarters in Dublin Ireland, she spent five years helping Small Medium Businesses and large corporations to leverage both platforms in terms of advertising strategy.

Currently, she lives in Hong Kong and is working on creating her own Digital Marketing agency called Dutch Pandas which will provide all round Digital Marketing Solutions to its customers starting from January 2018.
LinkedIn: https://www.linkedin.com/in/tinagoguia/
Website: www.dutchpandas.com