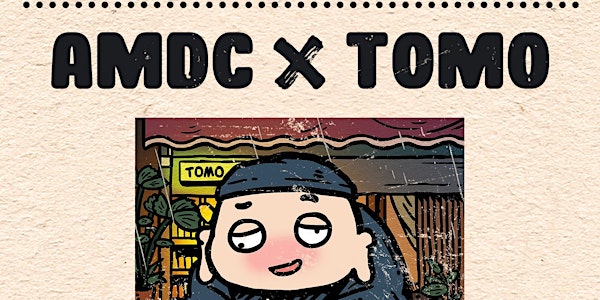 AMDC x TOMO Presents: NFT 101 workshop
NFT聽得多,但何謂NFT,它的實際用途是什麼?飲酒和NFT又有什麼關係?這個星期日到大坑的TOMO,會有Alkie Monk Drinking Club (AMDC) NFT項目的團隊真人解釋什麼是NFT,並即場教你開Metamask錢包,教學完成後更免費請你飲酒交流意見
When and where
Location
TOMO Sun Chun Street Tai Hang, HKI Hong Kong
About this event
活動名稱:AMDC X TOMO Presents: NFT 101 教學
日期:29 May 2022 (Sun)
地址:TOMO, 大坑新村街37號
時間:由1pm至6pm (每時段約30-45分鐘,時段開始時間為1:00pm, 2:00pm, 3:00pm, 4:00pm及5:00pm)
內容:
1. 簡介何謂NFT及基本運作原理
2. NFT的價值所在
3. 教你開啟metamask錢包及最簡易入金方法
4. 示範在網站mint(鑄造)NFT流程
5. 講解什麼是opensea
6. 解釋NFT如何與現實世界接軌,智能合約的應用和現實應用例子
7. 教學後即場派發空投,在TOMO親身體驗應用空投並換取飲品
活動收費:免費。每時段30-45分鐘,一時段最多八人參加
禮品1:所有參加者可得AMDC NFT白名單名額,和現場獲得免費啤酒一杯
禮品2:如即場鑄造AMDC NFT更可獲得額外空投,可於銅鑼灣Sparkling Summer Pop-Up Store (Fashion Walk, Shop 2, 2-4 Kingston Street) 換取一支餐酒 (當天為截止日期)
活動贊助:鳴謝TOMO贊助現場參加者飲品及提供場地
*注:酒精飲品只提供予18歲以上的參加者
Event: AMDC x TOMO Presents: NFT 101 Workshop
Date: 29 May 2022 (Sun)
Location: TOMO, 37 Sun Chun Street, Tai Hang, Hong Kong
Time: From 1pm to 6pm (30-45 mins for each timeslot; Timeslot starts at 1:00pm, 2:00pm, 3:00pm, 4:00pm and 5:00pm respectively)
Agenda:
1. Explain NFT and its concept
2. What is NFT's value
3. Step-by-step to show how to create a metamask wallet and the easiest way to convert fiat to cryptocurrency
4. Demonstrate the procedure of minting an NFT on a website
5. What is Opensea?
6. Explain how NFT connects to real life through Smart Contract and examples
7. Receive an airdrop after the workshop and immediately experience the real life implementation to redeem a drink at TOMO
Cost: Free-of-charge. 30-45 mins for each timeslot, max. 8 people to join one timeslot
Gift 1: All participants will get the AMDC NFT whitelist spots, and a free beer at TOMO
Gift 2: Participants who mint AMDC NFT at the event will receive an extra airdrop, which can be used to redeem a bottle of wine from 5 choices at Sparkling Summer Pop-Up Store in Causeway Bay (Fashion Walk, Shop 2, 2-4 Kingston Street). Redemption deadline is 29 May 2022.
Sponsor: Special thanks to TOMO for sponsoring the drinks and venue
*Note: Alcohol drinks are ONLY provided to participants who are 18 years old or older