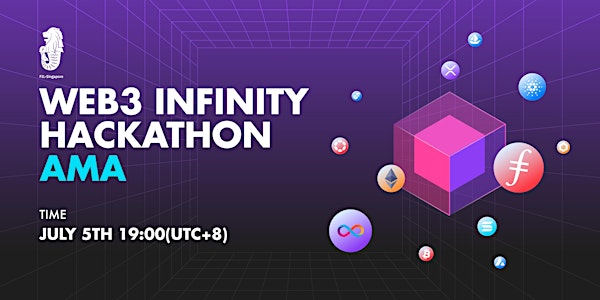 AMA for the Web3 Infinity Hackathon!
AMA for the Web3 Infinity Hackathon next week!
About this event
Web3 Infinity Hackathon is an upcoming event this July hosted by Filecoin, the Filecoin Foundation, and the Force community. Over $100,000 in prizes, exceptional benefits and perks for the FIL-Singapore Summit and Hackathon gala Night are waiting for you.
To let you get more information about Web3 Infinity Hackathon, we are organising an online AMA for you next Tuesday at 7 pm in 238 Episode. More details regarding the competition schedule, the requirements of participation, and more hidden benefits will be unpacked in the AMA.
🌟Besides, to meet the different groups of people's needs, we split the AMA into two-part sessions as below:
Chinese Session: 2022.07.05 19:00-19:30 (UTC+8)
English Session: 2022.07.05 19:30-20:00 (UTC+8)
Preparing your questions before the meeting starts, and sharing them during the interaction session. We are looking forward to seeing you next week!