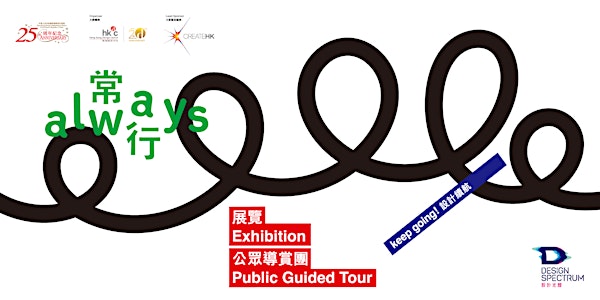 【常行展覽】公眾導賞團 | 【always Exhibition】 Public Guided Tour
【常行展覽】公眾導賞團 | 【always Exhibition】 Public Guided Tour
When and where
Location
PMQ HG10-HG12 & HG19 PMQ, 35 Aberdeen Street Hong Kong, HKI Hong Kong
About this event
「可持續」需要大家一起「常行」—— 由一個小想法到一連串行動,並慢慢習以為常的行為。「常行」展覽展出 50 多個設計項目,用嶄新角度讓公眾欣賞歷年的設計如何推動及啟發創新意念不斷發展,令城市生生不息。
.
日期:05.02.2023 (星期日) 18.02.2023 (星期六)
時間:2:00pm – 2:45pm / 4:00pm – 4:45pm
地點:中環PMQ元創方H10-HG12 & HG19
名額:15
語言:粵語
.
參加者注意事項
– 所有活動參加者於出席活動時須一直佩戴口罩,期間請勿飲食。若無佩戴自備口罩,工作人員有權拒絕相關人士進場。
– 活動參加者在進場前建議使用酒精搓手液清潔雙手。
– 欣賞展覽同時請保持社交距離。
– 大會將保留一切權利取消、延期或更改所有活動日期。活動參與者將會透過電郵或電話通知。
– 香港設計中心將保留可進入活動場地的最終決定權。
------------------------------------------------------------------
From sparking awareness to instigating a series of actions, human behaviour is gradually formed over time until it becomes like a habit, and is part of our 'always'. 'always' exhibits over 50 design projects that span across different generations, forms and spaces.
.
Join our guided tour and explore how design is shaping our city!
.
Date: 05.02.2023 (Sunday) & 18.02.2023 (Saturday)
Time: 2:00pm – 2:45pm / 4pm – 4:45pm
Address: HG10-HG12 & HG19, PMQ, Central
No. of participants:15
Language: Cantonese
.
Remarks for Participants
– All participants must wear a mask at all times during the activity. Eating and drinking is not allowed. Participants without wearing a mask will not be admitted.
– Participants are encouraged to use alcohol hand sanitizer before entry.
– Enjoy the exhibition and maintain social distancing.
– The organizer reserves the right to cancel, postpone or change any details such as dates of all events. Participants will be notified through emails or phone calls.
– Hong Kong Design Centre reserves the final right for permission of entering the exhibition venue.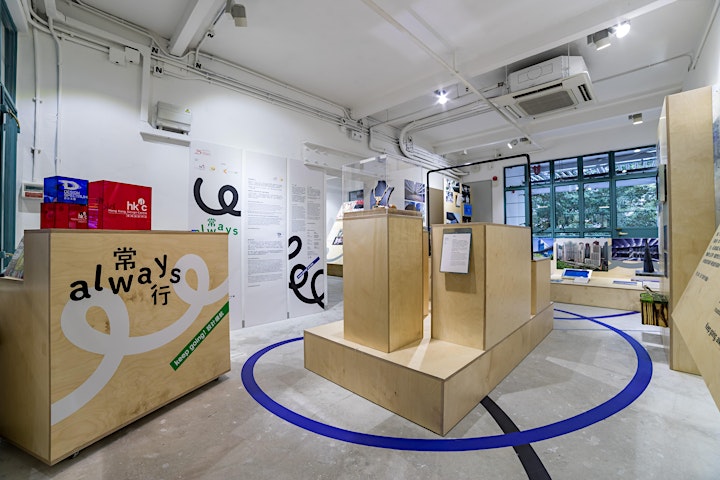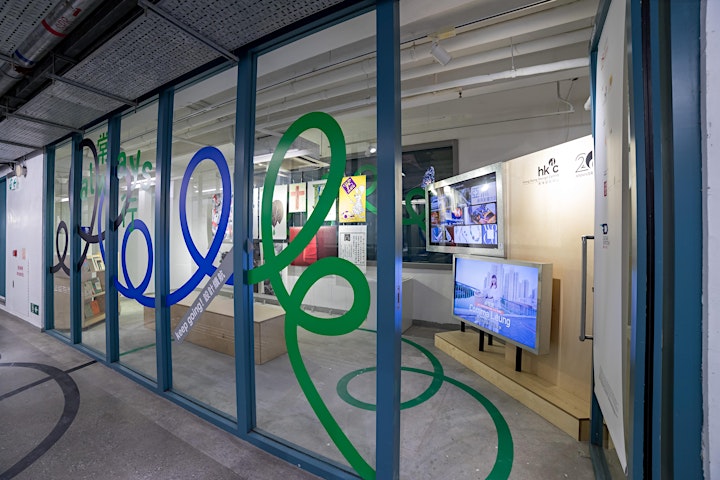 關於設計光譜
設計光譜是香港設計中心(HKDC)推出、香港特別行政區政府「創意香港」贊助的項目,旨在推動社區培養好設計文化及為社會培育創意人才,並於社區內推廣設計和設計思維文化。設計光譜透過舉辦全年展覽、交流、設計賞析及其他推廣項目,營造創新氛圍,同時為社會培育本地創意資本。作為HKDC面向公眾的獨特平台,設計光譜致力加強與來自本地、粵港澳大灣區其他城市、東盟城市和海外合作夥伴的聯繫,同時推廣創意及文化旅遊。
About Design Spectrum
Design Spectrum is an initiative launched by Hong Kong Design Centre (HKDC) under the sponsorship of Create Hong Kong of the Government of the Hong Kong Special Administrative Region to foster a good design culture in the community. It aims to nurture local creative capital and to cultivate a flourishing design and design thinking culture within the community. Design Spectrum features year-round exhibitions, exchanges, design appreciation and other promotion programmes to cultivate a creative atmosphere, while nurturing local creative capital. It serves as a unique public face for HKDC to strengthen linkages with the community and partners locally, in other cities of the Guangdong-Hong Kong-Macao Greater Bay Area, ASEAN cities and the overseas, and contributes towards creative and cultural tourism.
關於香港設計中心
香港設計中心為於2001年成立的非政府機構,擔當香港特別行政區政府的策略伙伴,以推動香港成為亞洲區內享譽國際的設計之都為目標。公共使命是推動社會更廣泛和具策略性地運用設計及設計思維,為業界創造價值及改善社會福祉,旨在推動香港成為大灣區及亞洲區內的國際設計中心。
了解更多:www.hkdesigncentre.org
About Hong Kong Design Centre
Hong Kong Design Centre (HKDC) is a non-governmental organisation, and was founded in 2001 as a strategic partner of the HKSAR Government in establishing Hong Kong as an international centre of design excellence in Asia. Our public mission is to promote wider and strategic use of design and design thinking to create business value and improve societal well-being, with the aim of advancing Hong Kong as an international design centre in Greater Bay Area and in Asia.
Learn more about us at www.hkdesigncentre.org
關於「創意香港」
「創意香港」是香港特別行政區政府於2009年6月成立的辦公室,專責推動香港創意產業的發展,由2022年7月1日起隸屬文化體育及旅遊局。現時的策略重點為培育人才及促進初創企業的發展、開拓市場,以及推動香港成為亞洲創意之都,並在社會營造創意氛圍。
網頁:www.createhk.gov.hk
About CreateHK
Create Hong Kong (CreateHK) is a dedicated office set up by the Government of the Hong Kong Special Administrative Region (HKSAR Government) in June 2009 to spearhead the development of creative industries in Hong Kong. From 1 July 2022 onwards, it is under the Culture, Sports and Tourism Bureau. Its strategic foci are nurturing talent and facilitating start-ups, exploring markets, and promoting Hong Kong as Asia's creative capital and fostering a creative atmosphere in the community.
Website: www.createhk.gov.hk