Location
CoCoon
3/F, Citicorp Centre, 18 Whitfield Road, Tin Hau
Hong Kong
Hong Kong
Description
Event Partner: Alibaba Entrepreneurs Fund
Date: Thu, January 14, 2016
Time: 18:30 - 21:00
Venue: CoCoon, 3/F, Citicorp Centre, 18 Whitfield Road, Tin Hau
Description:
#CoCoonPitch Night enables entrepreneurs to present their products or services to a variety of audience and seek potential investors, co-founders, team members, customers, corporate partners or publicity.
Pitch Night in Numbers:
http://eventscocoon.blogspot.hk/p/pitch-night.html
Pitch Teams:
[Local Search Platform] Accosys - Dr. Miles Wen.
AccoSearch allows you to search for products in physical stores around you. It's similar to Yelp but focuses on products.
[Fin tech] Yintran – Robert Liu
Yintran Q*Platform money transfer network allows anyone or any business to transfer money via internet-connected devices, safely with privacy and security.
Facebook: https://www.facebook.com/yintranpayment/?fref=ts
Twitter: #YintranT
[Data Crowdsourcing Application] dakOdak - Arnaud Piffaut
dak-O-dak: an app which collect infield data for brands thanks to a community which is paid to visit geolocalized locations
Facebook: https://www.facebook.com/dakOdakapp/?ref=ts&fref=ts
Twitter: #dakodakapp
[Shipping Technology] WineSafe - Didier Barbas
Tracking shipping conditions of wines & other fragile, high-value goods accurately.
[Home decoration App and e-commerce platform] HOMEY– Ricky Chan & Jasmine Ma
Homey is a user friendly 3D real-time design App that give people power to design their dream homes in just a minute and buy real home decoration items they chooses, e.g. paint, wall-paper, tiles, lighting, furniture and many more.
Facebook: https://www.facebook.com/homeyapphk/?view_public_for=1653936244831506
Twitter: Homeyapphk
[Video Creation] Shakr.com - David Lee
Amazingly simple pro-quality video creation for everyone.
Facebook: https://www.facebook.com/shakrvideos
Twitter: #davidyhlee
Judging Panel: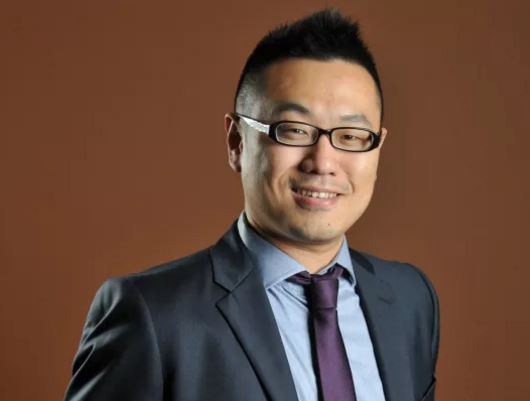 Michael Zhu
Investment Partner, Gobi Ventures
Michael joined Gobi in 2003, and is based in Shanghai, where he focuses on smart hardware, e-learning, innovative finance as well as enterprise cloud service sectors. Michael has over 11 years of experience in venture capital and has led numerous investments incl. PICOOC, iKair, Cloudwise, Gokuai, Teambition, Qiujieda and Mofun English. He is a partner on the Gobi Yingzhi Fund of RMB 350 million, for which he led the fundraising effort in 2011. Michael graduated from Donghua University in Shanghai with a B.A. in Computer Automation.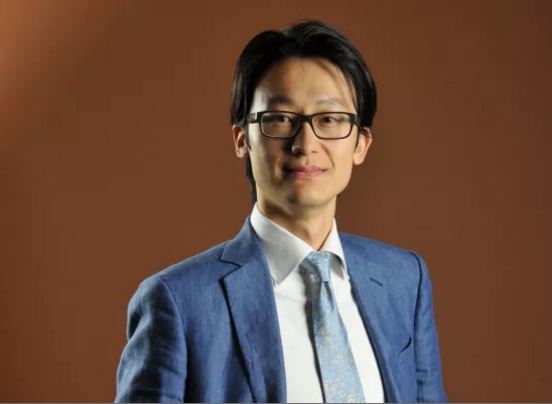 Chibo Tang
Corporate Development, Vice President, Gobi Ventures
Chibo joined Gobi in 2009. He is based in Shanghai, and is responsible for corporate development, M&A, and financing initiatives for Gobi companies. Chibo has accumulated extensive experience in professional services, local startups, and Fortune 500 companies. He started his career as a strategy consultant with Monitor Group, where he worked across ASEAN and MENA. He also gained valuable operations experience at DMG (a Gobi portfolio company), where he was VP-Corporate Development, and at Robert Bosch, where he was Senior Manager of Corporate Strategy in Asia Pacific. Chibo received his B.A. in Applied Mathematics and Economics from Harvard University. He currently serves on the Board of the Harvard Club of Shanghai.
Alyson Hau
DJ of RTHK Radio 3

Alyson is a radio presenter in RTHK Radio 3. Prior to working in RTHK, she worked in Metro Radio and HMV group. Apart from hosting radio programs, Alyson also emceed many mega events, for instance Hong Kong International Film Festival, Cathay Pacific International Chinese New Year Night Parade and Beijing 2008 Olympics Flame Receiving & Torch relay Launching Ceremony, etc. While for on screen events, she was once invited as a speaker for TEDxHKUST to talk about life lessons that she learned not from school, but from boy bands, Facebook and people.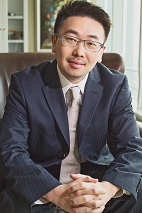 Kenny Man
Senior Director of Ant's investment team
Kenny Man is currently the Senior Director of Ant's investment team, heading the international investment division. He has about 20 years of extensive management consulting, operational and investment experience from a wide range of business and e-commerce companies.
Prior to that, Kenny is a Senior Investment Director at Vision Knight Capital, a USD 800mn asset under management private equity firm. He has led the 91.com project from deal execution, supporting the Company's listing and finally sold the company to Baidu for USD 1.9 billion. He has also been leading the 500.com deal which supports the Company to list in the NYSE. Finally, he has been involved in the exit of PPS and Allyes.
Prior to Vision Knight Capital, Kenny was the Director of Alibaba.com Investment & Acquisition team. He built the international M&A team while completing multiple deals during his tenure. His deal included Vendio, Auctiva, and Singlefeed in US and Oncard Payments in China. He also worked in the Corporate Finance team in Alibaba Group
prior to joining the investment team, deeply involved in the Alibaba.com IPO deal. Prior to Alibaba, Kenny was the Bottling Operations Planning Manager, assisting the COO of Pepsi China on strategic and operational planning and was the Market Development Manager, overseeing the restaurant market in Hong Kong & Macau. Before Pepsi, Kenny worked in Mckinsey & Company in the Corporate Finance & Strategy Practice, advising MNCs on their China growth strategy and potential synergies on M&A.
Kenny received an Executive MBA, Joint Degree program in the Kellogg School of Management, Hong Kong University of Science and Technology, and a Bachelor of Commerce degree in University of British Columbia.
活動合作夥伴: 阿里巴巴創業者基金
日期: 2016年1月14日(星期四)
時間: 晚上6時半至9時
地點: 香港天后威非路道18號萬國寶通中心3樓
浩觀創業擂台是讓初創企業家發表業務及展示產品的舞台,藉以尋覓投資者、共同創辦人、工作團隊、顧客、企業合作夥伴、和媒體宣傳。浩觀創業擂台曾被福布斯、TVB財經雜誌等不同媒體報導。

浩觀創業擂台數據:
參賽隊伍
即將公佈
評判
朱璘
合夥人(戈壁盈智人民幣基金)
朱璘先生於2003年加入戈壁,任職於上海辦公室,主要關注遊戲、在線教育、移動醫療及企業SAAS和雲服務等領域。朱先生擁有超過10年的國內風險投資行業經驗,2011年,其作為合夥人建立戈壁盈智人民幣基金,並成功募資達3.5億元人民幣。同時,他也是多家投資組合公司董事,參與並主導投資的項目包括八方世界、網格科技、夠快雲存儲、蒼遊、愛折客和求解答等。朱璘先生畢業於上海東華大學計算機自動化系,持有學士學位。此外,朱先生還受邀為中歐商學院(CEIBS)和上海交通大學安泰商學院的MBA學生進行創業和商業計劃書撰寫的培訓和指導。同時,朱先生亦是上海市天使投資人俱樂部的會員及中國國際青年創業大賽的導師。
唐啓波
副總裁, 企業發展,投資
唐啓波先生於2009年加入戈壁,任職於上海辦公室,主要向投資組合公司提供企業發展、併購及投融資顧問服務。投資方面,唐先生主要關注互聯網媒體、廣告等領域。同時,唐先生也兼顧戈壁基金的投資者關係相關工作。唐先生在各個不同行業都累積了豐富的經驗,包括諮詢行業、本地創業企業及全球500強公司。他曾在摩立特集團上海管理諮詢公司(Monitor Group Asia)工作數年,負責為包括東南亞及中東等6個國家及地區的企業提供市場拓展及運營戰略等服務,此後,他在數碼媒體集團(DMG)擔任副總裁職務,負責公司管理髮展合作事宜以及投資者關係的工作,並曾在博世公司擔任亞太區企業戰略高級經理職務。唐先生畢業於哈佛大學,擁有應用數學與經濟學學士學位。他現在還擔任哈佛上海校友會董事一職。
万启年
蚂蚁投资团队的资深总监
万启年(Kenny Man)是蚂蚁投资团队的资深总监,负责带领国际投资团队。万先生已经在不同的行业和互联网领域里有大概20年的管理咨询,运营,和投资的广泛经验。

在这之前,万先生是嘉御基金的高级投资总监,一个管理大概8亿美金的基金。他之前带领完成91.com这个项目从整个投资执行过程,帮助公司上市,到最后以19亿美金把公司卖给百度。他也负责投资500.com彩票公司并成功协助公司在美国交易所上市。他也把PPS和好耶成功从基金里退出。
加入嘉御基金之前, 万先生任职于阿里巴巴投资部总监。负责建立海外投资部并在任期成功完成了多个跨境和国内收购项目。项目包括美国的Vendio,Auctiva,Singlefeed,也曾经帮助支付宝收购上海的安卡支付。在此之前,他也在阿里巴巴集团的融资部工作过,参与了阿里巴巴上市筹备工作。在阿里巴巴之前,万先生在百事(中国)公司担任饮料运营策划经理,协助首席运营官策略和运营计划,也担任过市场发展经理,负责香港和澳门的餐馆市场。万先生也曾在麦肯锡公司的企业金融和策略部就职,给一些跨国企业提供中国发展和潜在收购的协同效益的咨询意见。
萬先生拥有美国西北大学凯洛格/香港科大EMBA联合硕士学位和加拿大英属哥伦比亚大学的学士学位。