It will be exhibiting some of the recent artworks of a contemporary artist - Alex Leung.
About this event
Cancellation Notice: Alex Leung – Going Round the Twist – Contemporary Art Exhibition (Original Exhibiting Period: July 15-27, 2020)
As the government re-imposing certain social distancing restrictions, in view of the latest situation of COVID-19. The Leisure and Cultural Services Department (LCSD) announced on July 13, that Hong Kong Visual Arts Centre will be temporarily closed starting from July 15 (Wednesday) until further notice. Alex's solo exhibition will be rescheduled to February 24 – March 8, 2021.
For the latest news, please visit the official website (www.alex-leung.com). For any enquiries, please email to alexshleung@gmail.com directly.
Alex SH Leung - a contemporary artist from Hong Kong, who grew up in New Zealand and returned also as an interior designer as his career.
During the decades, he has created "Liquefaction", a series of unique paintings in a style that uses flowing, liquid-like, interlocking lines by acrylic to create a mixture of various patterns which dynamically express both individual objects and their surroundings. 
Scenes of life are distorted into a panoply of unexpected shapes. Rhythmic lines and shades imply the balance between rules and freedom. The precise lines represent the social rules, whereas the freestyle patches represent his desire for freedom. 
His works have been exhibited in galleries and exhibitions in Auckland, London, Tokyo, etc... And he has been successfully holding multiple solo exhibitions at the Hong Kong Arts Centre and the Hong Kong Cultural Centre since 2017.
His works were also on the shortlist of World Illustration Awards 2018, the finalist of Global Art Awards 2018 in two categories - Abstract Art and Painting and the finalist of Contemporary Art Awards 2019.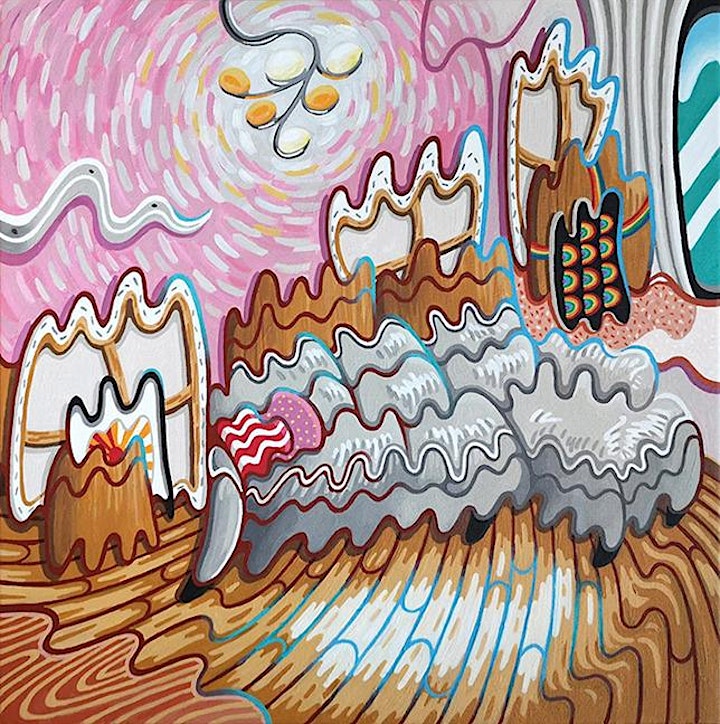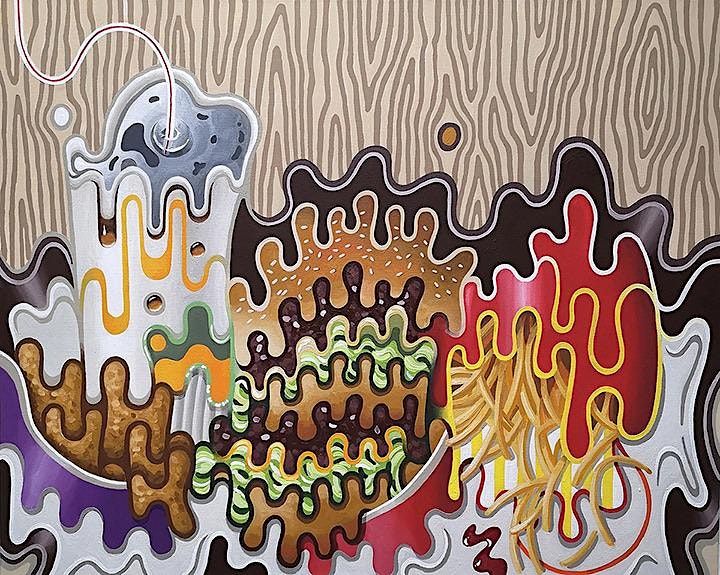 Organiser of Alex Leung – Going Round the Twist – Contemporary Art Exhibition