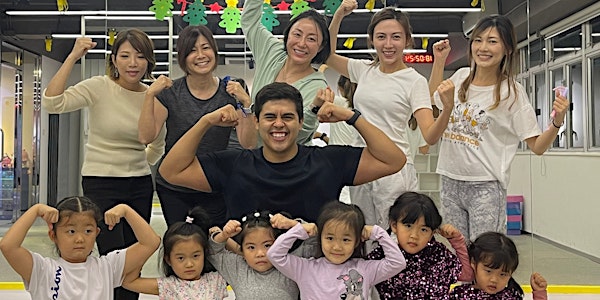 AIA Vitality Hub - Kids Warrior Bootcamp 小朋友體能班
AIA Vitality Hub - Kids Warrior Bootcamp 小朋友體能班
By AIA Vitality Hub - Zicket
Date and time
Sat, 25 Mar 2023 14:00 - 15:00 HKT
Location
Hong Kong Observation Wheel & AIA Vitality Park 33 Man Kwong Street Central, HKI Hong Kong
About this event
Kids Warrior Bootcamp! It's never too early to start working on your strength, agility, speed, and power! This kids' camp is designed to help kids develop confidence, body awareness, strength, and speed all while having fun! Parents are encouraged to join to start 2023 healthy, strong and United!
鍛鍊從來都無年齡之分,任何年齡嘅人都可以隨時展開佢哋嘅鍛練之旅,包括小朋友!呢個課程有助小朋友從小就開始鍛練敏捷性、速度同力量等,透過趣味性嘅教學,提高佢哋自信同身體意識!我哋亦鼓勵家長們同小朋友一齊參與,共同展開更健康嘅2023, 陪伴小朋友快樂成長!
About the organiser
Zicket is an official ticket partner for AIA Vitality Hub.
For any enquieries please contact help@zicket.co or visit our website https://www.zicket.co