Location
7 Mallory St
7 Mallory Street
Hong Kong, HKI
Hong Kong
About this event
當我們進入夢境,就恍似進入⼀個未知世界,脫離現實中的邏輯,踏進看不見起點和終點的空間,在未知中逐步探索,隨「夢」引領盤旋在現實與想像的殘影之中。每當醒來以後,我們總會獲得⼀堆殘影碎片,它們疑幻似真,於是我們會趕緊用現實的邏輯來重組僅餘的夢境碎片,期望把碎片拼湊出⼀個完整畫面,來填補未知世界的空缺。
參加者可根據以下每條問題提供2-3幅圖片,令完成品更具個人特色;如參加者不希望提供圖片,導師亦會準備其他圖片給參加者使用:
1. 日常最常接觸到的人/事/物
2. 使你留下美好印象的風景
3. 現在想擁有的物件/發生的事
4. 你所著迷或印象深刻的電影
請於報名後把圖片上載至以下google form,以便導師事前處理。
https://forms.gle/UZkRiSJAu3HAad1YA
日期:2022.5.22 (星期日)
時間:2:00pm - 3:00pm / 3:30pm - 4:30pm
場地:灣仔茂蘿街 7號3樓展覽空間
導師:鄭凱殷
對象:公眾人仕
年齡:12歲以上
名額:每場15人
語言:粵語
費用:費用全免
參加者注意事項
所有活動參加者進場前須接受體溫測量。若有發燒徵狀,工作人員有權拒絕相關人士進場。
因應「疫苗通行證」已於所有餐飲及表列處所全面實施,所有參加者入場前必須以手機應用程式「安心出行」掃瞄場地外放置的二維碼,並向場地工作人員展示疫苗接種紀錄(電子針卡)或「新冠疫苗接種醫學豁免證明書」。
所有活動參加者於出席活動時須一直佩戴口罩,期間請勿飲食。若無佩戴自備口罩,工作人員有權拒絕相關人士進場。
活動參加者在進場前建議使用酒精搓手液清潔雙手。
因應疫情實際情況,大會將保留一切權利取消、延期或更改所有活動日期。活動參與者將會透過電郵或電話通知。
香港設計中心將保留可進入活動場地的最終決定權。
-----------------------------------------------------------------------------------
Leading the participants process emotions by encoding and constructing memories of dreamscapes. Although dreaming is a private experience, dream sharing is a common experience for most people. Kaleidoscope provide a solo dreamscape, but you can also share the same dream environment to others.
Participants can provide 2-3 photos according to the questions below to make the finishing product more personalize. If participants do not want to provide photos, instructor will prepare other photos for participants to use during the workshop.
1. People/ any stuff you get in touch mostly
2. The most unforgettable sight or scenery
3. Things you want to own or happen mostly
4. Most impressive or unforgettable film
Please upload the photos on the Google form below right after your registration, instructor will prepare the photos before the workshop.
https://forms.gle/UZkRiSJAu3HAad1YA
Date: 2022.5.22 (Sunday)
Time: 2:00pm - 3:00pm / 3:30pm - 4:30pm
Venue: 3/F Exhibition Area, 7 Mallory Street, Wan Chai
Instructor: Meko Cheng
Target Participant: General public
Age: 12+
No. of participants: 15 per session
Language: Cantonese
Fee: Free of charge
Remarks for Participants
All participants are required to take temperature check before admission. Participants with fever symptoms will not be admitted.
Following the full implementation of the "vaccine pass" on all catering and scheduled premises, all participants must use the "Leave Home Safe" mobile app to scan a QR code and display your COVID-19 vaccination records (electronic vaccination records) or COVID-19 Vaccination Medical Exemption Certificates in the app to the staff before entering.
All participants must wear a mask at all times during the activity. Eating and drinking is not allowed. Participants without wearing a mask will not be admitted.
Participants are encouraged to use alcohol hand sanitizer before entry.
In light of the current pandemic situation, the organizer reserves the right to cancel, postpone or change any details such as dates of all events. Participants will be notified through emails or phone calls.
Hong Kong Design Centre reserves the final right for permission of entering the exhibition venue.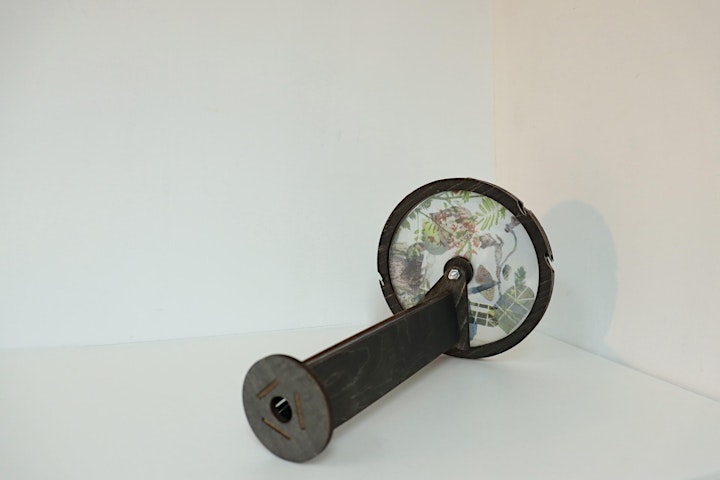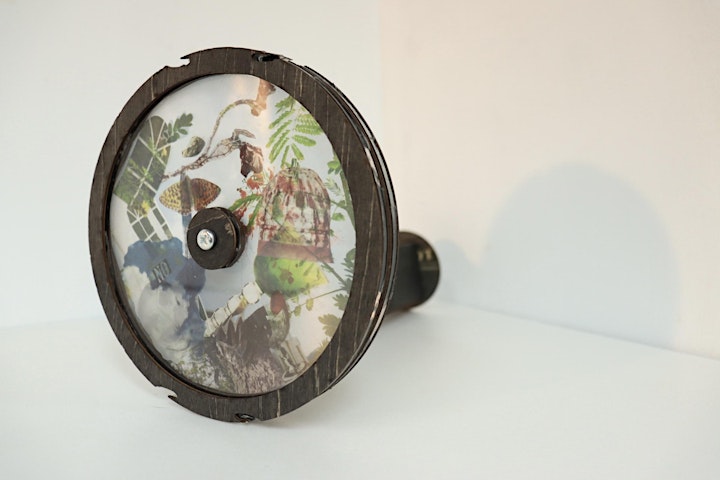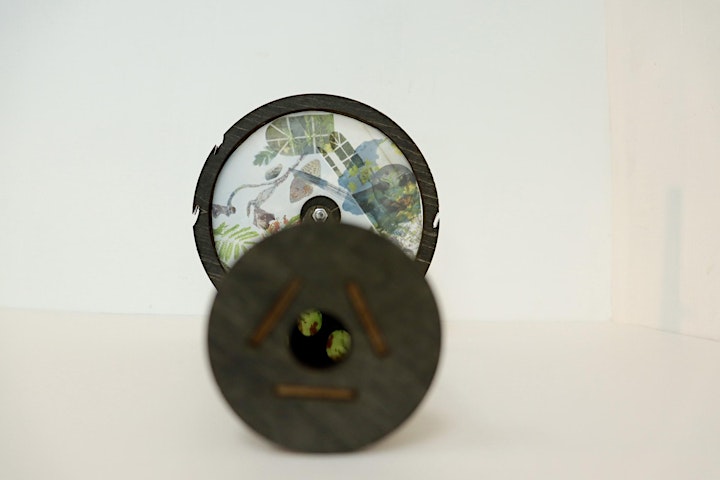 About the Instructor
導師簡介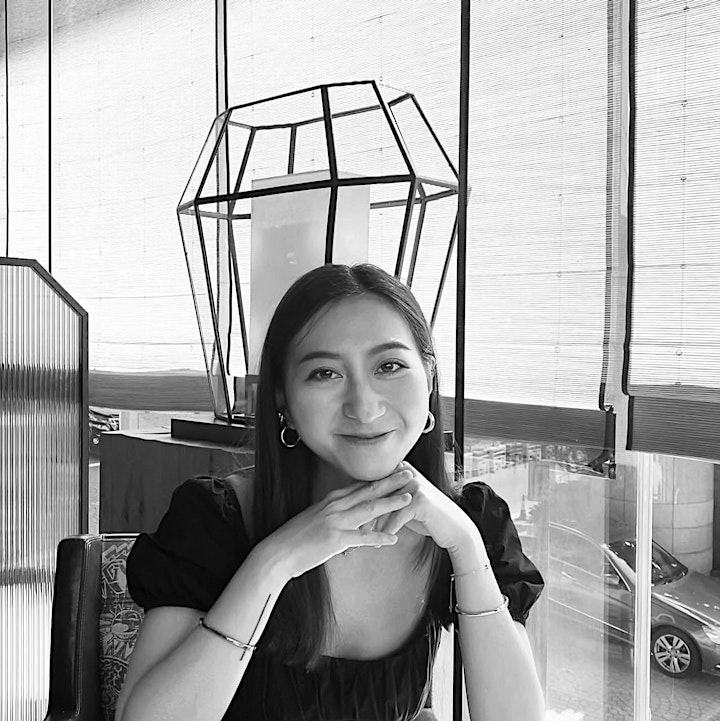 鄭凱殷於二零一九年獲得墨爾本皇家理工大學藝術文學士,主修雕塑。作品關於物料、重量與物理性的體現。透過平衡的結構中,以物料展現⼀個有限的時間。因此 , 作品常處於一種平衡與不平衡;沉穩與流動之間的狀態 , 從力量推移中表現物料間的張力 , 呈現一種對比性的區別。透過層遞方式以平面去呈現深度空間 , 當中連結起時間 , 講述一個關於感受的過程。
Meko Cheng received her B.A fine art from the Royal Melbourne Institute of Technology in 2019. Her work is about representation of material, weight and physical manifestation. Through it's balanced structure, the material shows a limited relationship with time. Therefore, the works are often in a state of balance and imbalance, calmness and flow, showing the tension and contrast of materials. Although still, it seems invisibly fluid, linking time with layers of space in order to express a process about feelings in a moment.
About Design Spectrum
Design Spectrum is a new initiative by Hong Kong Design Centre (HKDC) to foster a good design culture in the community. Located in a revitalised cluster of Grade 2 historic buildings at 7 Mallory Street, Wan Chai, Design Spectrum features year-round exhibitions, exchanges, design appreciation and other promotion programmes to cultivate a creative atmosphere, while nurturing local creative capital. It serves as a unique public face for HKDC to strengthen linkages with the community and partners locally, in other cities of the Greater Bay Area, ASEAN cities and overseas, and contributes towards creative and cultural tourism.
Lead Sponsor: Create Hong Kong of the Government of the Hong Kong Special Administrative Region (CreateHK)
Disclaimer: The Government of the Hong Kong Special Administrative Region provides funding support to the project only, and does not otherwise take part in the project. Any opinions, findings, conclusions or recommendations expressed in these materials/events (or by members of the project team) are those of the project organizers only and do not reflect the views of the Government of the Hong Kong Special Administrative Region, the Communications and Creative Industries Branch of the Commerce and Economic Development Bureau, Create Hong Kong, the CreateSmart Initiative Secretariat or the CreateSmart Initiative Vetting Committee.
關於設計光譜
設計光譜是香港設計中心(HKDC)推出的全新項目,旨在推動社區培養好設計文化。設計光譜設於灣仔茂蘿街7號的二級歷史活化建築物內,透過舉辦全年展覽、交流、設計賞析及其他推廣項目,營造創新氛圍,同時為社會培育本地創意資本。作為HKDC面向公眾的獨特平台,設計光譜致力加強與來自本地、大灣區其他城市、東盟城市和海外合作伙伴的聯繫,同時推廣創意及文化旅遊。
主要贊助機構:香港特別行政區政府「創意香港」
免責聲明:香港特別行政區政府僅為本項目提供資助,除此之外並無參與項目。在本刊物/活動內(或由項目小組成員)表達的任何意見、研究成果、結論或建議,均不代表香港特別行政區政府、商務及經濟發展局通訊及創意產業科、創意香港、創意智優計劃秘書處或創意智優計劃審核委員會的觀點。
About Hong Kong Design Centre
Hong Kong Design Centre (HKDC) is a non-governmental organisation, and was founded in 2001 as a strategic partner of the HKSAR Government in establishing Hong Kong as an international centre of design excellence in Asia. Our public mission is to promote wider and strategic use of design and design thinking to create business value and improve societal well-being, with the aim of advancing Hong Kong as an international design centre in Greater Bay Area and in Asia.
Learn more about us at www.hkdesigncentre.org
關於香港設計中心
香港設計中心為於2001年成立的非政府機構,擔當香港特別行政區政府的策略伙伴,以推動香港成為亞洲區內享譽國際的設計之都為目標。公共使命是推動社會更廣泛和具策略性地運用設計及設計思維,為業界創造價值及改善社會福祉,旨在推動香港成為大灣區及亞洲區內的國際設計中心。
了解更多:www.hkdesigncentre.org