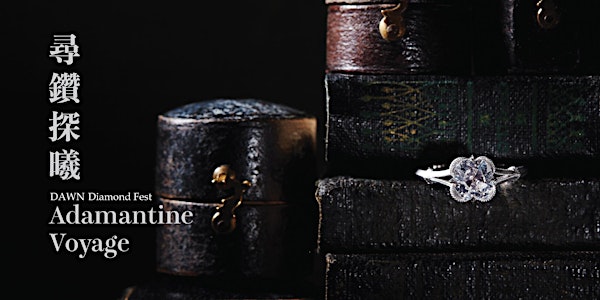 尋鑽探曦 Adamantine Voyage
尋鑽探曦 Adamantine Voyage
When and where
Location
Dawn 良晨 Shop 275 & 281, 2/F Mira Place 2 Tsim Sha Tsui, KOW Hong Kong
About this event
鑽石的起源要從地質學說起。經歷上億年時間,鑽石在地幔層之中形成,並經火山爆發來到地面,再沉積在河床,最終被人類發現。
首度發現鑽石的地方是古印度。當時鑽石的存在並不廣為人知,且僅為皇室貴族所擁有。直至地理大發現時代,鑽石正式在歷史上展現光彩,從此經歷獨特歷程,並成為人類文明各方面發展的縮影。
從古代的印度,到十七至十八世紀的巴西、十九世紀的南非,至二十世紀的俄羅斯、加拿大和澳洲,不同時代之下,鑽石礦在世界各地逐一被發掘,但在高貴迷人的光芒背後亦伴隨著血淚歷史。
另一方面,人類對於鑽石的修飾處理,從最初只懂得粗糙修磨,到工業革命時期開始研發出各種細緻的切割方法,令鑽石呈現更動人的形態,並逐漸成為普羅大眾可得之物。同時,歷史事件和人物亦賦予鑽石豐富的象徵意義和文化。隨著時代變遷,日新月異的設計和科技令鑽石更加千變萬化,甚至實現了人工培植。
近年,鑽石燃起復古熱潮,大眾的目光從明亮型圓鑽轉向其他切割鑽石,並開始從中了解鑽石背後的歷史。
今天,在追求其市場價值的同時,我希望讓大家看到鑽石的更多面貌。
讓我們一起開始「尋鑽探曦」!
The origin of diamonds is all about geology. Formed billions of years ago deep within the Earth's crust, diamonds were brought to the surface in volatile eruptions, and eventually discovered by humans in river beds.
When first found in ancient India, diamonds were owned only by the rulers and the privileged, and remained unknown to the rest of the world until the Age of Discovery. Ever since diamonds have come to light in Western civilisation, they have been playing an important role in the development and progress of history.
From India in ancient times, Brazil in the 17th to 18th centuries, South Africa in the 19th century, to Russia, Canada and Australia in the 20th century, diamonds were found and mined around the globe in different time periods, with an inglorious history that should not be forgotten.
On the other hand, the cutting and polishing techniques also evolved from the early simple ones to the many exquisite cuts invented since the Industrial Revolution. Historical events and figures enriched the cultural meanings of diamonds. As times change and technology advances, diamonds are now an affordable commodity with all kinds of fabulous designs, and man-made diamonds have even become a reality.
In recent years, attention has shifted from the traditionally-popular round brilliant cut to vintage and other cuts, as well as the less-known history of diamonds.
Today, as we talk about the market value of a diamond, I would like to show you the many other facets of this precious stone.
Let us set off on the Adamantine Voyage!