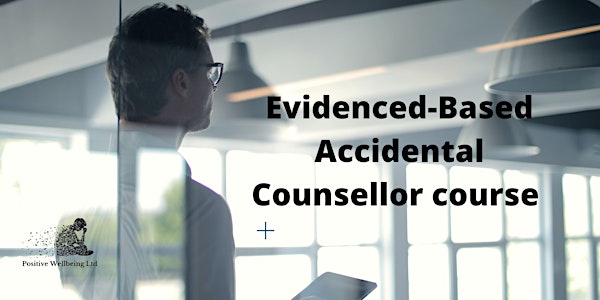 Accidental Counsellor course - 8 hrs evidenced-based.
Do you find yourself in difficult conversations wondering if you have said the right thing or confused what you should be doing.
Refund Policy
Contact the organizer to request a refund.
About this event
Accidental Counselling will provide you with practical skills; whether you are talking to someone going through a difficult time, having relationship issues, not coping with life, or feeling helpless. This course will help you respond in a helpful and appropriate way.
Topics covered includes the following:
Basic counselling skills
How to become a good listener
Resolving emotional situations
Know your own triggers
Recognising suicidal thoughts and how to talk about that
The power of Mindfulness
Recognising common communication blockers and hot to overcome them
Online Delivery
Duration of Training: Two x 4hrs Zoom sessions, 9am to 5pm
Number of Attendees: 15 pax
Cost: HKD 1500
Delivery Medium: Zoom
Language: English
A certificate will be awarded to participants with FULL attendance. All of our training is delivered by Mental Health Professionals.
The minimum age for attendance is 18. Positive Wellbeing Limited is licensed to deliver Accidental Counsellor in Hong Kong, Macau and Mainland China.
For further information, please feel free to email us training@positivewellbeinghk.com!
Or visit our website: https://positivewellbeinghk.com/
Follow us on Instagram @positivewellbeinghk!
Like us on Facebook: facebook.com/PostiveWellbeingTraining!
#selfcare #selflove #mentalhealthawareness #love #anxiety #motivation #depression #health #mentalhealthmatters #wellness #mindfulness #inspiration #fitness #healing #loveyourself #positivity #meditation #life #mentalillness #positivevibes #happiness #recovery #therapy #repost #quotes #mindset #instagood #wellbeing #happy #ptsd