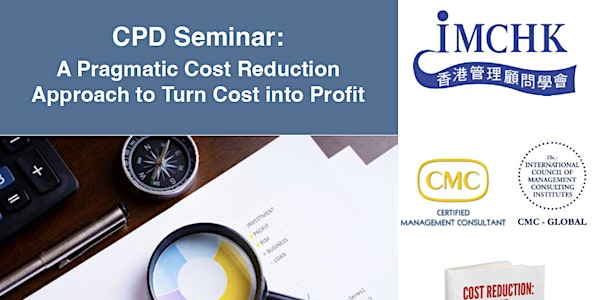 A Pragmatic Cost Reduction Approach to Turn Cost into Profit
How Management Consultant can Turn Cost Into Profit?
About this event
Introduction
As there are basic costs involved in a cost reduction project, carefully focusing on the unreasonable high cost areas and planning the project scope is critical, and can avoid project loss! A rule of thumb would be: picking 20% of the items that constitute 80% of the total cost, to study, which is also known as the 20/80 rule.
Contents
- How to organizse and get started the cost reduction initiatives
- Where to focus the reduction efforts
- Examples of cost category review to bring meaningful results
- How policy review can reduce cost
- How to make cost reduction happened